An independent report into the council's Dundee Decides initiative declared it an "outstanding success" which should be adopted by other local authorities.
The research by PB Partners, a social enterprise commissioned by the Scottish Government, highlights a number of points from the participatory budgeting scheme that Dundee City Council ran earlier this year, which saw citizens from across the city vote on how £1.2 million community infrastructure fund was spent.
Each of the eight wards was allocated up to £150,000 to spend on infrastructure improve- ments.
The 20-page document from PB Partners breaks down the process from the initial concept to delivery and an evaluation.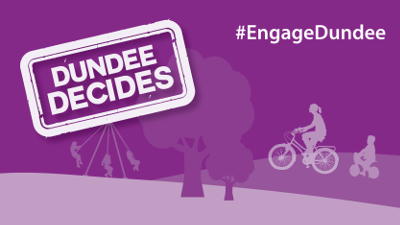 Council leader John Alexander said: "We were the first council in the country to allocate a proportion of our mainstream budget to this participatory process and the people of Dundee got behind it to tell us where we should be spending their money.
"The report highlights many areas of good practice and a number of points to consider for the future, but what gives me the most pride is the comment that there was a clear sense throughout the process of a shared achievement and potential.
"In our ambitious, forward-looking city we are happy to ensure everyone in Dundee gets an equal chance to be part of it and I am delighted that almost 11,500 people took that opportunity."
Voting was open to everyone who lives in Dundee aged 11 or over. Among the winning projects were improving Perth Road shopping area and footpaths in Baxter Park. More than 40% ofvotes cast came from the 11-25 age group.
The report said it was "particularly striking" that more than three quarters of voters had not been involved in a community engagement exercise before.
In conclusion, it said: "Overall, Dundee Decides has been an outstanding success and something that will hopefully serve as an inspiration to other local authority areas as they develop their programmes in future."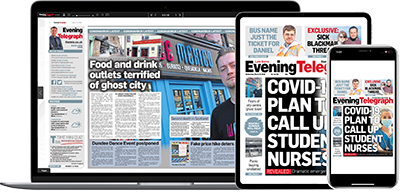 Help support quality local journalism … become a digital subscriber to the Evening Telegraph
Subscribe