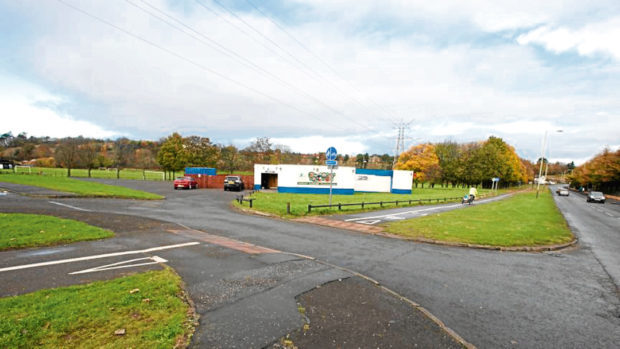 The Evening Telegraph is highlighting projects that could be brought to life as part of Dundee Decides. Dundee City Council has set aside £150,000 in every council ward, which is to be put towards infrastructure work. Today, reporter Ciaran Shanks looks at the projects available to residents in the North-East.
North-East residents are spoiled for choice when it comes to casting their Dundee Decides vote.
The area has 11 projects in the running for the community budgeting vote, more than any other ward in the city.
From improving traffic congestion outside Fintry Primary School, to installing outdoor exercise equipment in Fintry Park, locals can choose how they can spend £150,000 in the council's area.
Although several projects may be selected, the whole fund could be solely spent on improving pathways at Middleton Wood.
Councillor Brian Gordon hailed the "fantastic initiative" and believes his ward will see the benefit no matter what projects are selected.
He said: "They are all very good projects and I'd like to praise the work of the communities officers who have been working night and day on this.
"They've been going around all of the areas with tablets so even people that aren't au fait with technology can get involved with the process.
"It's a fantastic initiative and, hopefully, we can show that this is something people want.
"It's been a really inclusive system in the ward and everywhere I go the council officers are popping up with these tablets."

Other projects up for selection include creating a two-way entrance and extended car park at Drumgeith Park, improving the skating/BMX area at Whitfield Green, fencing around the Murrayfield allotments and improving the pavement area outside the Fintry Road shops. Votes can also be cast for new trees in Mill O' Mains Park and Middleton Wood, clean-ups at the Dighty, Fithie and Whitfield burns as well as refurbishing the multi-use games area at Cheviot Crescent.
Mr Gordon added: "I am reasonably happy with the projects considering when it was passed last August we had only up until April this year to earmark the money.
"I am sure if this is a success they'll step that up and the community will have more of an opportunity to pick and choose what projects they want. I'm not sure how many have voted in the North-East, but hopefully, we get good support before the deadline."
More than £1.2 million of Dundee City Council money will be spread across every ward in the city on projects voted for by the public.
All of the money will be spent on community enhancements such as improvements to play areas, introducing pedestrian crossings, pavements and lighting.
Ron Neave, chairman of Fintry Community Council, wants a wide spread of funding across the North-East and hopes locals will turn out to vote on projects to improve road safety.
He said: "It sounds and looks as if people are coming out to vote and I know there's been a lot of work done on it.
"The issues with the traffic congestion outside the schools have been ongoing, so it's good that they are addressing that.
"As I understand it, if the Fintry Primary School project were to be approved that would turn it into a zoning area, meaning anyone driving there at the wrong time could get a fixed penalty.
"I'm looking forward to the results and like to think the projects could be spread across the whole of the North-East rather than one thing."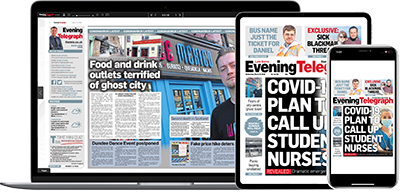 Help support quality local journalism … become a digital subscriber to the Evening Telegraph
For as little as £5.99 a month you can access all of our content, including Premium articles.
Subscribe