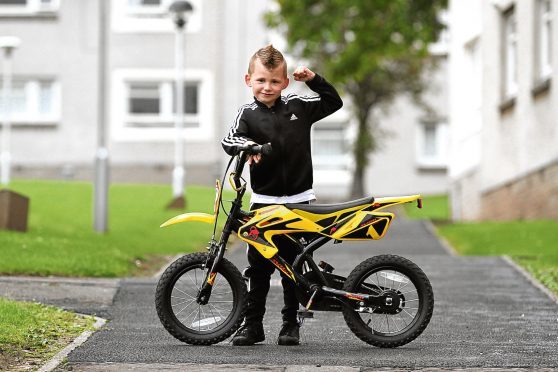 Dundee youngster AJ Finlay was left devastated when his pride and joy motocross-style bike was stolen.
But now, he has a smile back on his face after his dad's cousin, John, bought him one just like it.
The six-year-old's dad, Andy, 42, told the Tele: "AJ's absolutely buzzing. When I put up a post on social media, I wasn't looking for any charity, but the generosity has been amazing.
"When AJ got the new bike, he was cuddling into it — I had to hold back the tears."
Although AJ has got wheels again, Andy says that he would still like to see the stolen bike returned.
"I would still like to find the old bike — it is the principle of it," he said.
"If we do find the old one, we will give the new bike to a boy or girl who doesn't have one."
Dundee school boy AJ, 6, 'heartbroken' after thieves steal his bike – but leave behind more expensive BMX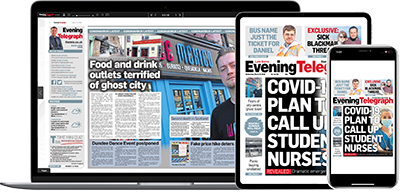 Help support quality local journalism … become a digital subscriber to the Evening Telegraph
For as little as £5.99 a month you can access all of our content, including Premium articles.
Subscribe