A dad has spoken of his horror after a pervert sent naked images and sexual videos to his 12-year-old daughter.
The Lochee man, who cannot be named for legal reasons, was "disgusted, angry and upset" when he was told an inappropriate image of the man had been sent to the girl on Snapchat, as well as footage of him having sex.
The pervert, who is believed to be from Turkey, also contacted the girl on Instagram and asked her to send him sexual images and to take part in a sexual chat.
Police say they are investigating.
The disgusted father said: "The man has added a load of her friends too. I'm just so angry and worried that this man could be speaking to other children. There was a picture of him with his privates exposed, and a video of him having sex, to which he said to my daughter, 'this is me and you'.
"My daughter found it pretty funny but I explained how serious it was. I don't know what he was saying to other kids. Although he appears to be abroad, you never know, he could be just down the road. I'm disgusted, so angry and so upset.
"Parents need to check their kids' phones and monitor these apps. Strangers can add them so easily and this just shows what can happen."
Kieran Watson (above), from Dundee charity Eighteen and Under, which supports children who have been affected by any kind of abuse, described the situation as "abhorrent".
He said: "Unfortunately, people who sexually abuse children have always been intelligent about how they access abuse victims. The image of a stranger on the street with a long coat just isn't reality.
"When mobile phones first came out they would use texting, then on to things like Facebook and now these other apps like Snapchat.
"It's disgusting, abhorrent, but unfortunately not surprising."
A Police Scotland spokeswoman said: "We are aware of the matter and carrying out inquiries.
"Police Scotland is committed to tackling online child sexual abuse and taking action to identify and apprehend those who pose a threat to our children."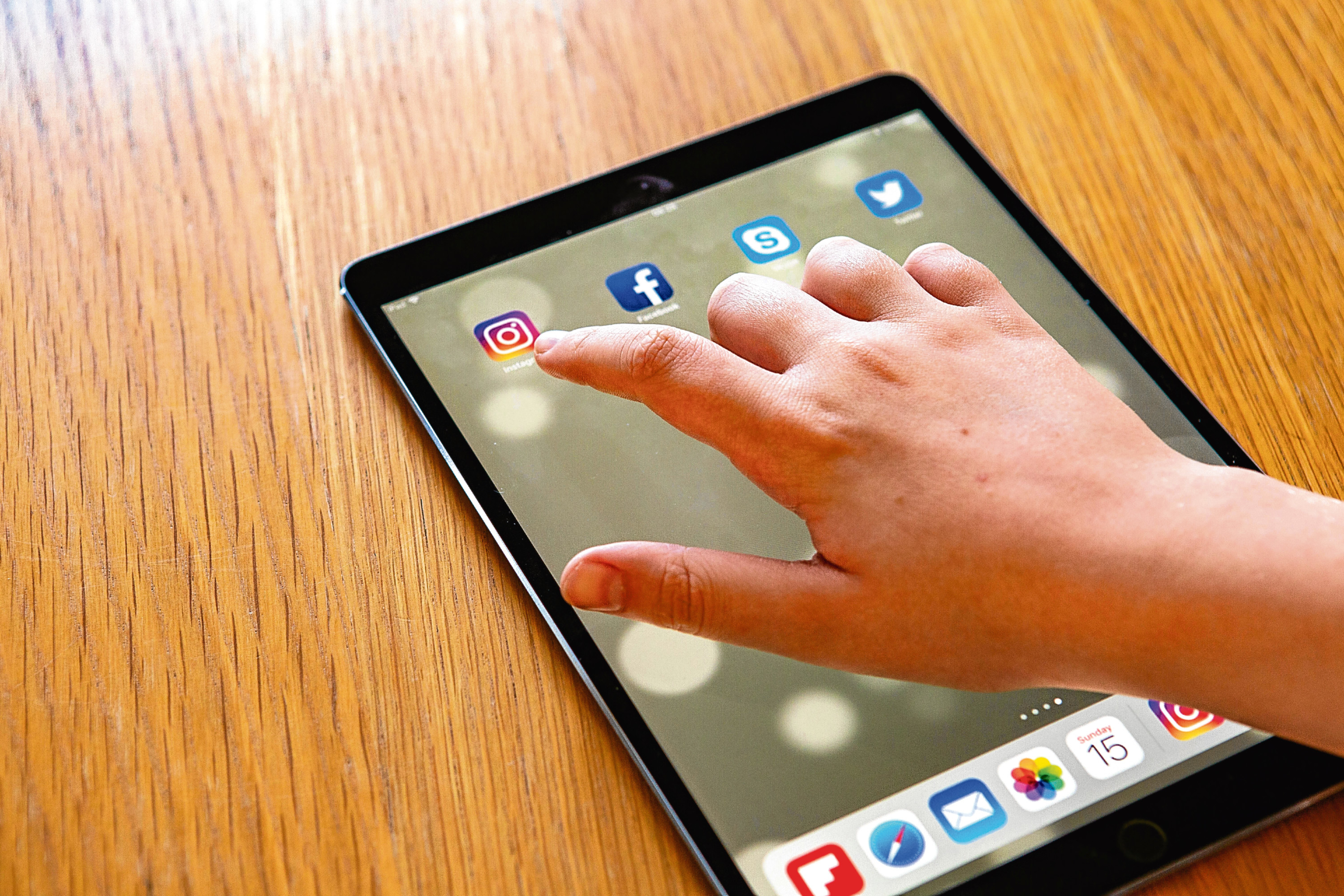 Sergeant Leslie Mann, who is in charge of community policing in Strathmartine, previously told the Tele there was "a big problem with explicit messages" being sent to Dundee children as young as nine.
She said: "Men are targeting young children — some of them are in P5. It's rife right across Dundee. It's happening at nearly every school."
Instagram was approached for comment but had not responded at the time of going to press.
However in the app's terms and conditions, it states it has "a zero tolerance when it comes to sharing sexual content involving minors or threatening to post intimate images of others".
Advice on keeping safe online can be found at scotland.police.uk/keep-safe/keep-secure-online.
For more information about keeping your child safe online, visit ceop.police.uk.
A spokesman for Snapchat said it "worked closely with law enforcement to keep users safe" and was working on a pilot scheme with the National Society for the Protection of Cruelty to Children (NSPCC).
He said: "We provide effective ways for users to block and report offenders in the app and have easy ways to report harassment, bullying, and other safety concerns on Snapchat.
"We recommend that Snapchatters report any abuse or safety concerns on Snapchat or via our support website. If anyone believes a crime has been committed they should contact law enforcement.
"To report abuse on Snapchat, users can press and hold on the open content until a flag button appears in the bottom left corner, which alerts us to their concerns. This report will capture the Snap reported and allow us to take appropriate action.
"We have built an online safety centre to provide parents, teachers, and Snapchatters with safety tips, research and resources to help keep Snapchatters safe online.
"We take every report seriously and have a dedicated team that works around the clock to review abuse reports and take action when they become aware of a violation. In the majority of cases, they respond to reports within 24 hours of a report.
"When Snapchatters violate our rules, we remove the offending content and may terminate the account. Where it is appropriate, we also provide in app crisis and emotional support resources to the individual expressing distress."
The spokesman also stressed that no one under 13 is allowed to create a Snapchat account. As such, if staff become aware of someone under 13 with an account, it will be terminated.
He added: "We're working with the NSPCC to launch a pilot programme to provide support for app users in the UK who have reported bullying.
"We work closely with law enforcement and publish a transparency report detailing the number of requests we receive from law enforcement."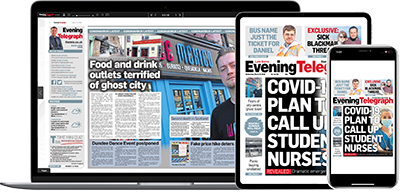 Help support quality local journalism … become a digital subscriber to the Evening Telegraph
For as little as £5.99 a month you can access all of our content, including Premium articles.
Subscribe