A couple have been forced to bring forward their wedding after the groom was diagnosed with terminal stomach cancer.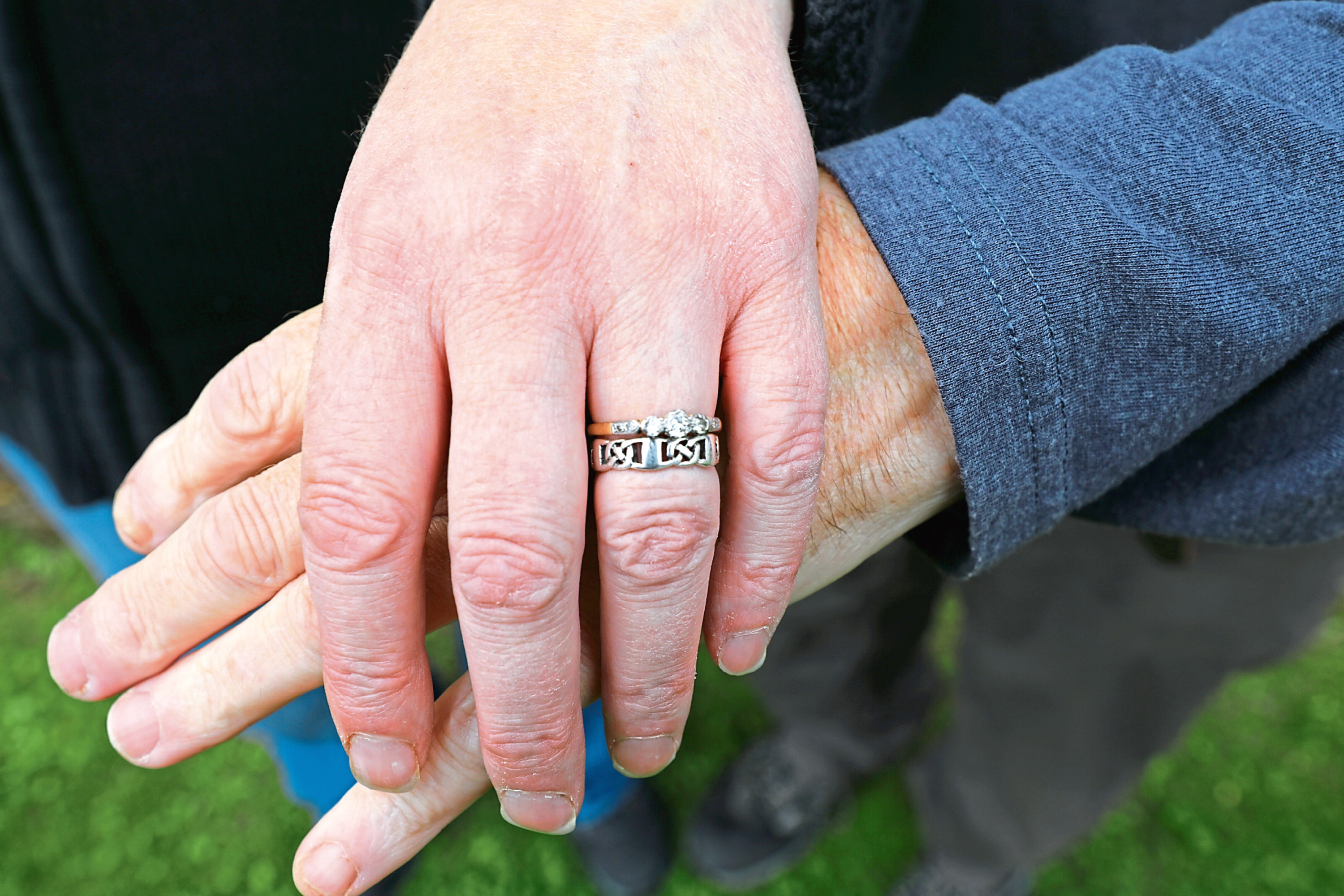 But Ronnie Dignan and Jacqueline Johnson's honeymoon plans have been ruined after their caravan was destroyed by fire.
The couple, from Charleston, told the Tele they decided to bring their wedding forward after Ronnie was diagnosed with cancer two weeks ago.
Ronnie, 56, said: "We've been engaged for three years and hadn't set a wedding date, although it would probably have been some time next year.
"However, having been given this diagnosis we decided we really wanted to get married as soon as possible.
"We've been to see the registrar and we're just waiting to set a date.
"Hopefully it will be in November. We want a simple, elegant wedding for our closest family and friends.
"Our dream was to honeymoon in our caravan. We've had so many fantastic holidays in it.
"We love the hills and climbing and to celebrate our honeymoon with a caravanning holiday would have been just perfect for us."
However, earlier this week someone set fire to the caravan, which was parked outside their home in Buttar's Place.
Police are still hunting for the culprits.
Ronnie said: "We are devastated by the loss of our caravan and all the camping equipment we had stored in it.
"To come on top of the cancer diagnosis has just been too much for us to cope with.
"It has shattered our dreams for our honeymoon."
Ronnie, who has had to give up his job as a delivery driver because of his illness, said the cancer diagnosis had come as a complete shock.
He said: "I first started feeling unwell about eight weeks ago. I couldn't keep anything down and I lost three stones in weight.
"I thought it was maybe an ulcer because I've had them before. I had to go for several scans and it was then that the doctors told me I had terminal stomach cancer.
"To begin with they told me I would be going into Roxburghe House and an end-of-life plan would be drawn up for me.
"However, Jacqueline and I weren't prepared to just take this sitting down and we said we wanted to be given options.
"The result is I'm getting three rounds of chemotherapy. I also had a stomach bypass in July.
"I'm trying to stay as positive as possible. I know my cancer is terminal but I haven't asked doctors for a timescale. I'm planning to live as long as possible.
"I have a few other things on my bucket list, including going to visit family in Canada with Jacqueline but I can't really plan that until I know how my chemotherapy goes."
Jacqueline, 46, a former nurse who is now studying psychology at college, said she may have to give up her studies to care for Ronnie.
She said: "We have had a terrible few weeks. First we got Ronnie's cancer diagnosis and then this week our caravan was set on fire.
"It's all just been awful."
A spokesman for Police Scotland said: "We are investigating the cause of the fire. No one has been arrested or charged at this stage."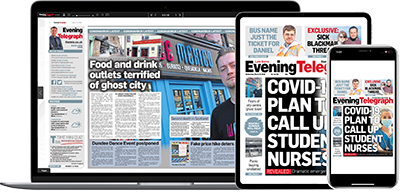 Help support quality local journalism … become a digital subscriber to the Evening Telegraph
Subscribe