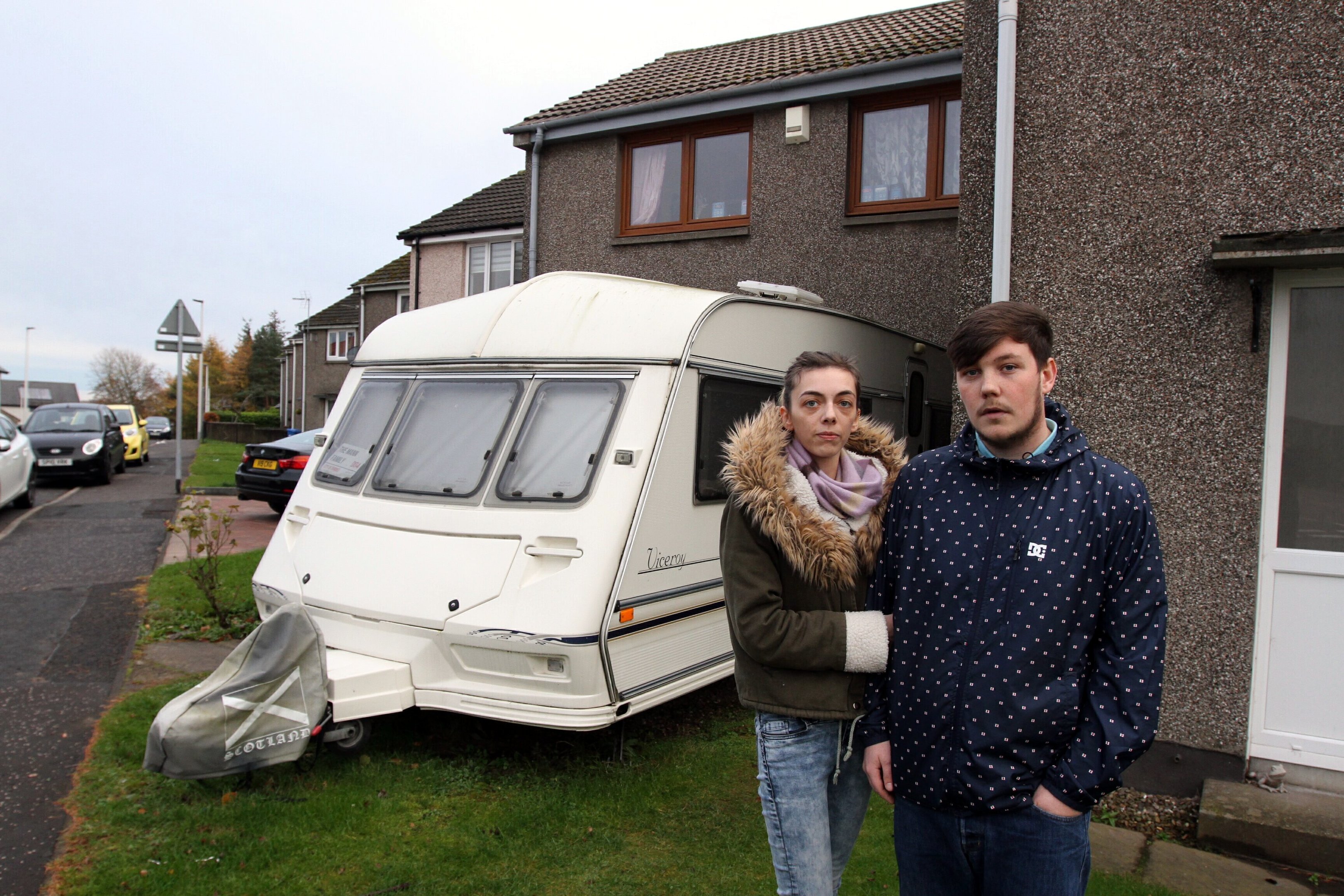 A young Dundee couple are preparing to spend the winter in a caravan with no water, electricity or toilet facilities.
Gavin Nelson and Charlotte Jenkins, both 23, have been living in a caravan outside Gavin's uncle's home in Mill o' Mains for more than two months.
The pair became homeless after a family situation saw them leaving Gavin's house.
The city council now says it's working to try to find the pair a suitable home as soon as possible.
Gavin said: "We haven't had running water or power for nine weeks now.
"It is embarrassing coming out and all the neighbours see that you are living in a caravan.
"Kids have been coming up to us and asking if we live in the caravan but I always say that we don't.
"It is freezing. It's like a fridge at night. There is no running water and there is no heating.
"We tried to hook the caravan up to my uncle's house but it blew all the fuses in the house.
"We need to chap the door and wake up my uncle's kids if we need the bathroom through the night.
"We have both had the flu and we can't get better. We don't want to be here but needs must.
"We just want someone to help us. We just want to get on with our lives."
Gavin added that they need to stay in Dundee to be close to other family members.
His uncle, Alan Mann, said he fears for the pair's health and wellbeing if the situation continues.
The 57-year-old said: "Gavin is getting lower and lower.
"These kind of situations can break people and I don't want to see him broken."
The couple have appealed to Dundee City Council for help in finding them a home.
They say they could be facing up to a year of living in the caravan before housing becomes available.
A Dundee City Council spokesman said: "We are working with this couple to ensure that there is a resolution to the situation as soon as possible.
"Council officers are currently discussing options with them."
The couple also said they decided to speak out in the hope of raising awareness of people living in the city who don't have a proper home to go to.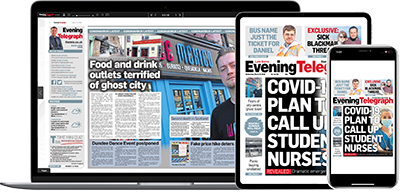 Help support quality local journalism … become a digital subscriber to the Evening Telegraph
Subscribe