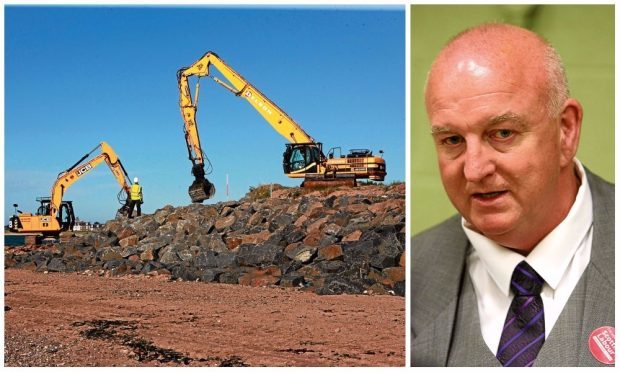 Dundee City Council will be forced to borrow an extra £53 million if it is to balance its books in the coming financial year, it has been revealed.
A report to go before the local authority's policy and resources committee has shown that council borrowing is set to rise from £583m to £636m.
The report also highlighted "considerable" overspends, including community facilities in Menzieshill (£2.650m), the upgrade of City Square east and west wings (£1m), Craigie House (£502k) and coastal protection work (£5m).
It comes after the Tele revealed the cost of the Regional Performance Centre for Sport at Caird Park has increased by more than £12m to £32.125m.
The figures have drawn criticism amid fears the council will soon be "borrowed to the hilt".
The council's Labour group leader Kevin Keenan said he was concerned council services would be hit as a result of the borrowing.
He said: "Indicators suggest that council borrowing next year will go up from £583m to £636m. That's an additional £53m and will require a considerable amount of additional revenue to service that increased debt.
"I've real concerns that, as we increase the borrowing, we reduce our ability to deliver frontline services. I'd like to know what efforts have been and are being made to bring the project overspends back closer to the original budgets, given that we are cash-strapped and predicting a revenue overspend of about £2m at year-end."
The committee will be asked to consider the council's financial position on Monday.
The report by Gregor Colgan, director of corporate services, stated: "The level of borrowing for 2018/2019 to 2022/2023 has been determined based on the level of expenditure that can be afforded from the capital financing costs included within the provisional revenue budget for the financial year."
Council leader John Alexander said the projected £2m revenue overspend related mainly to residential care for children and foster carers in light of "enlightened policies" such as continuing care up to the age of 21 for those who require it.
He added: "This plan is an update, not a brand new document, and the projects contained within the next few years have already received unanimous support in previous updates to committee. Major projects such as building new schools or completing the V&A take place over multiple years, and over the next few years' capital spend decreases significantly as we complete those projects.
"Because of the nature of the plan, the phased approach of the programme and that fact that many of the projects are either already under way or nearing completion, it would be bizarre to suggest taking out spend next year — potentially meaning projects wouldn't be completed. These plans are affordable as demonstrated within the document."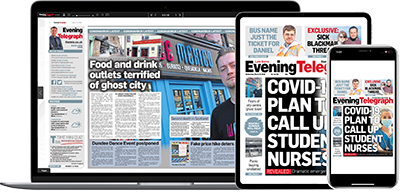 Help support quality local journalism … become a digital subscriber to the Evening Telegraph
Subscribe