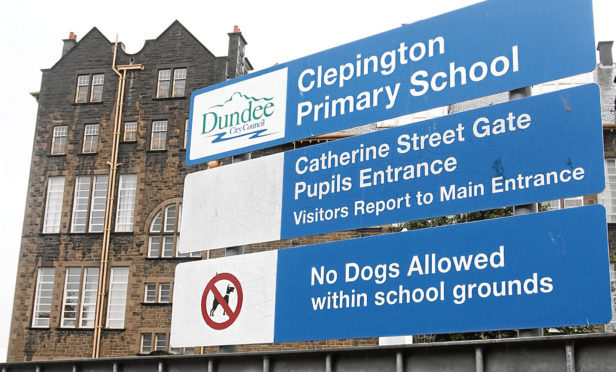 Improvements at schools costing more than £1 million are to be considered by councillors.
Members of Dundee City Council's city development committee are being asked to approve tenders for work to five schools, to be carried out during the summer holidays.
A report to go before the committee on Monday proposes that a total budget of £1.1m should be spent on the improvements.
That includes £187,208 on refurbishing the roof at Clepington Primary, upgrading a home economics classroom at Craigie High at a cost of £170,208, replacing windows and door screens at Forthill Primary (£384,032) and upgrading toilets at Craigiebarns Primary (£181,326).
It is also proposed that £55,915 should be spent to replace fire doors and install a new swipe entry system at Eastern Primary.
A further £183,799 could be spent carrying out an upgrade at Rockwell Learning Centre.
Committee convener Lynne Short said: "It's no surprise that schools can have a pretty hard life and therefore need regular care and maintenance.
"These tenders will see all sorts of work being done, from roof refurbishment to an upgrade of home economics facilities.
"The quality of our learning and teaching environments must be fit for purpose and this investment will ensure that pupils and staff at these schools have the best facilities possible."
The committee is also being asked to agree to spend £358,772 on improvements to Dundee Dock Cycle Route.
That will involve construction of a shared use path through the dock area, including new surfacing and boundary fences.
A further £209,704 is being sought to carry out improvements at Olympia Swimming Pool, while officers are seeking approval to spend £17,392 on boiler replacement works at Fairfield House.
The council has received tenders for the proposed works which director of city development Mike Galloway is recommending for acceptance.
In February, the council agreed to spend almost £400,000 improving school toilets and windows — £115,000 at Glebelands Primary, £111,000 at St Ninian's Primary, £63,000 at St Pius Primary and £43,000 at Craigiebarns Nursery.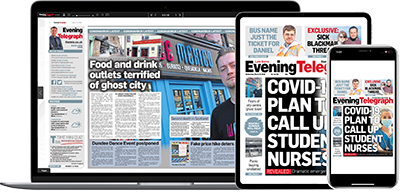 Help support quality local journalism … become a digital subscriber to the Evening Telegraph
Subscribe