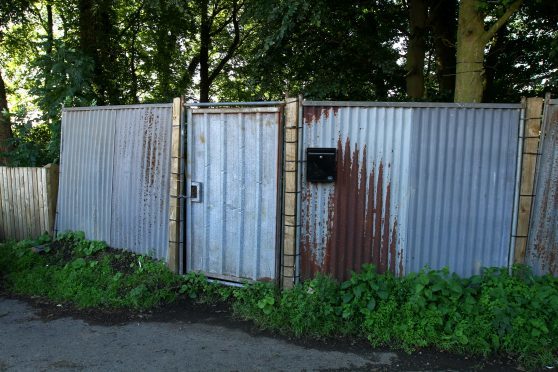 Council chiefs are set to continue their pursuit against the occupiers of a caravan who had been living on an area of land without permission.
The mobile home was parked on land at Panmurefield in Broughty Ferry since September last year.
However, the council said it was an unauthorised use of the land and took out an enforcement notice in January — giving them 180 days to clear the site.
The caravan was removed on July 29, but the council says that metal sheet fencing and hardstanding have remained in place — which means the notice has "not been fully complied with" and is "still legally binding".
At the site on Wednesday, some of the fencing — which previously masked the caravan from outside view — was still there. Some had been taken down but was still lying at the site. A number of slabs were also left on the land.
Councillors are now being asked by Mike Galloway, the executive director of city development, to consider the next move.
One option is for the council to report the matter to the procurator fiscal — which could result in a conviction against the landowner.
"However, any conviction would be for failing to comply with the enforcement notice and would not guarantee the removal of the hardstanding or fence," said Mr Galloway.
"Additionally, the procurator fiscal might not report on the case unless every other avenue has been explored."
He has instead recommended the council removes the items from the site and then seeks to recover the costs.
He said: "Option B (direct action) is recommended as the best solution available to the council as it would have the greatest certainty of ensuring compliance with the terms of the enforcement notice to the satisfaction of the council."
If the move is approved by councillors at a meeting on Monday, the action would be taken within a week.
The caravan — which had been parked on the site since last September — caused controversy, with locals complaining that the site had been made to look like an "army compound".
However, the occupiers later claimed they had been targeted with abuse and antisocial behaviour while living there.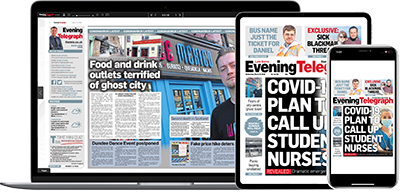 Help support quality local journalism … become a digital subscriber to the Evening Telegraph
Subscribe