A Dundee social worker has been given a warning after the Scottish Social Services Council found that her fitness to practise was impaired.
Tracy Russell has been given a warning on her registration, on the register for social workers, for three years.
The SSSC made its decision after considering factors of concern, including a "clear pattern of poor practice" shown by Ms Russell while working for Dundee City Council.
Her conduct was also found to have "direct negative consequences" for others.
The SSSC report said: "Due to your late submission of a court report, a service user was unnecessarily placed in custody.
"Your colleagues were unnecessarily placed under stress as they had to try to cover for and make up for your poor case recordings."
As a condition placed on her registration, Ms Russell must discuss her performance during formal supervision every four weeks, for six months.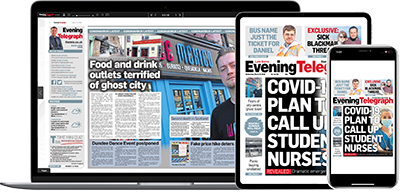 Help support quality local journalism … become a digital subscriber to the Evening Telegraph
Subscribe