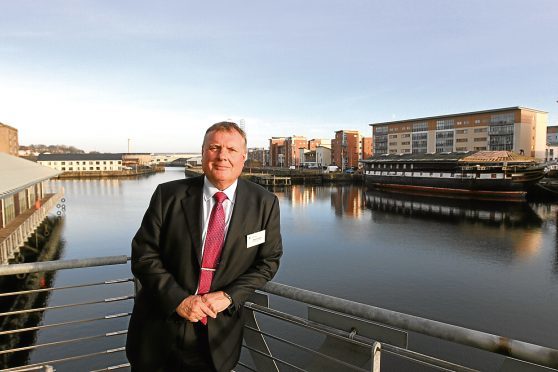 Dundee City Council is set to spend £4.8 million on LED street lights in a bid to save hundreds of thousands of pounds on electricity bills each year.
The council's city development committee is being asked to approve the multimillion-pound investment, which will convert Dundee's tens of thousands of lights to use more efficient LED bulbs.
The local authority owns nearly 25,000 street lights and just over 2,500 illuminated signs and bollards, generating an electricity bill of about £1.1m every year.
About 4,200 street lights have already been fitted with LED lights.
Should the LED plan be approved, Mike Galloway, executive director of city development, expects savings of more than £900,000 a year.
The savings will be generated through reduced electricity bills, incentives provided by the national Carbon Reduction Commitment energy efficiency scheme and a reduction in maintenance costs.
Mr Galloway also said he expects carbon emissions from street lights to be almost halved following installation of the LED lights.
In the report going before councillors, he said: "Due to advances in lighting technology, there is now an opportunity to review street lighting provision with a view to making significant revenue savings on energy and its associated costs.
"The programme of LED conversion will take approximately 18-24 months from approval of funding.
"Once all equipment has been modernised, Dundee City Council will benefit from modern, reliable street lighting which will significantly reduce our street lighting electricity cost and greatly reduce the carbon footprint of lighting our streets."
In addition, Mr Galloway also hinted that "intelligent street lighting" systems — which switch lights on and off, or dim them, depending on when they are needed — could be considered in future.
According to the Scotland Futures Trust, a Scottish Government arms-length agency that seeks value for money in public investment projects, councils across the country could save a combined £175m in the next decade by switching to LED lights.
Associate director Lindsay McGregor said: "Three councils — West Dunbartonshire, Renfrewshire and South Lanarkshire — have converted virtually all their street lamps to LEDs and have seen their electricity bills cut by more than 60%.
"Collectively, this is saving them £4.5m a year which, for example, could pay for a brand new primary school.
"However, 65% of Scotland's street lights still need to be converted and failure to speed up installation work will mean Scotland's councils will needlessly pay £17m a year more due to higher levels of electricity consumption."
The report will be discussed at committee on Monday and, if approved, work is expected to begin in April next year.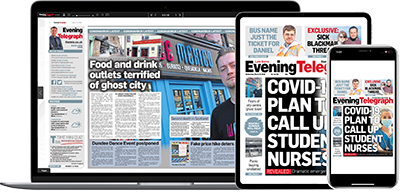 Help support quality local journalism … become a digital subscriber to the Evening Telegraph
For as little as £5.99 a month you can access all of our content, including Premium articles.
Subscribe