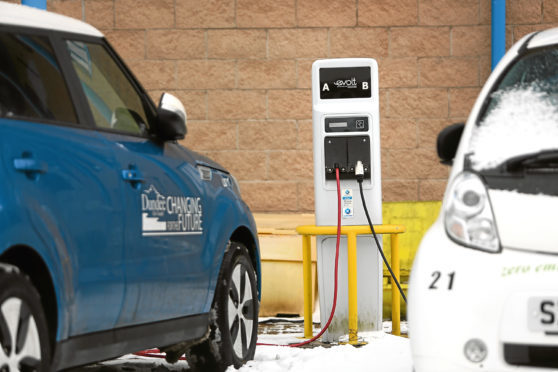 Dundee City Council plans to create a car park solely for electric vehicles in the city centre.
The car park in Princes Street will have spaces and chargers for 18 vehicles.
It will be located on land near the Dragon's Den pub.
Part of a £1.86 million grant from the Office of Low Emission Vehicles will be used to build the car park.
Councillors on the city development committee will be asked to pave the way for the new car park by approving a variation of off-street parking orders when they meet next week.
A spokesman for Friends of the Earth Scotland said encouraging more drivers to switch to electric vehicles would help reduce emissions.
He said: "Dundee's Seagate and Lochee Road are among the most polluted streets in Scotland, so measures to cut the number of fossil-fuelled vehicles on the streets are to be welcomed.
"The growth in clean electric vehicles is vital to cutting climate emissions and the air pollution choking our cities, particularly with a Low Emission Zone on its way to Dundee by 2020."
The spokesman said the environmental charity would rather see more people ditching their cars altogether and using public transport instead.
He added: "However, if we wish to give more people access to transport we need fewer vehicles on our roads, not just newer vehicles.
"Improvements to public transport, along with safer walking and cycling paths, will help more people to choose to leave the car at home and not have to worry about parking at all."
Dundee already has some of the most used charging points for electric vehicles in Scotland.
A study released this week found  more than 31,000 charging sessions have taken place at council charging points since the start of 2017.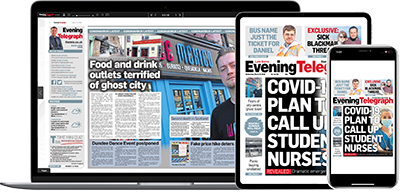 Help support quality local journalism … become a digital subscriber to the Evening Telegraph
Subscribe