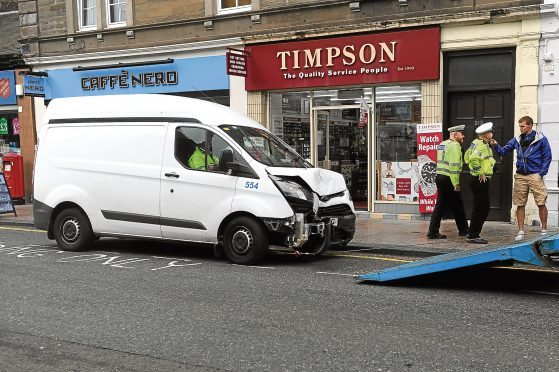 Vandals caused more than £55,000 worth of damage to Dundee City Council vehicles in just two years.
The local authority had to make insurance claims of £23,540 in 2014-15 and of £32,057 the following year because of 58 separate incidents of vandalism to their fleet of vehicles.
In 2013-14, there was just one case of vandalism to a council vehicle which caused £425 worth of damage.
The cases were part of £428,764 worth of claims made by the council for damage to its fleet over the three-year period.
On average, nearly three claims a week are submitted because of damage to one of the council's 670 vehicles either through vandalism, driver error or because of an accident.
There were 69 claims over the three years, worth a total of £52,327, for damage to vehicles sustained while they were "parked and unattended".
Driver error also accounted for a significant number of claims.
There were 52 incidents where vehicles were damaged reversing, causing £51,153 worth of damage.
Vehicles were damaged 83 times over the three years because drivers had misjudged clearances, leading to claims totalling £78,435. Other road users also contributed to the 461 claims made to insurers by the city council over the three years — an average of just under three claims a week.
Council vehicles were hit in the rear 34 times, sustaining £42,721 worth of damage, and they were hit by third parties 41 times, with total damage amounting to £55,790.
Lynne Short, convener of Dundee City Council's city development committee, said efforts were being made to improve driving standards and minimise the number of accidents involving local authority vehicles.
The figures were released in response to a Freedom of Information request.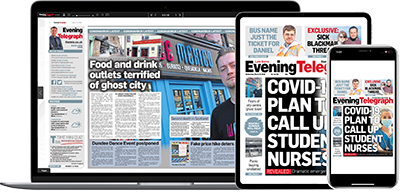 Help support quality local journalism … become a digital subscriber to the Evening Telegraph
For as little as £5.99 a month you can access all of our content, including Premium articles.
Subscribe