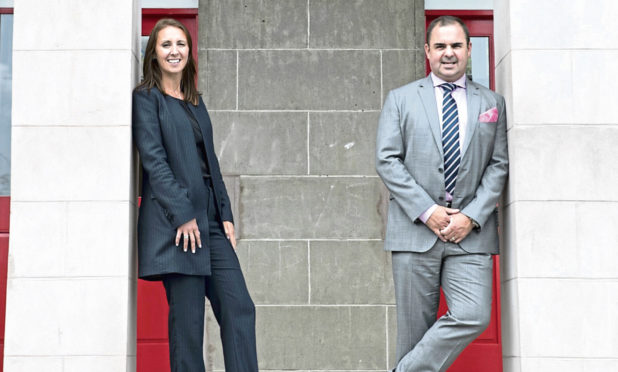 The leader of Dundee City Council has welcomed news that stricken construction firm McGill could be taken over.
Dundee landlord Graeme Carling is behind the bid to buy stricken firm McGill.
And he told the Tele he has "big plans" for breathing new life into the company, but remained tight-lipped on how many jobs would be created.
Council leader John Alexander said: "This is great news for staff that have had to deal with the turmoil of the recent announcement and we, of course, need more detail about the exact nature and scale of the buy-out but this is certainly good news.
"After some disappointing news over the last six months, this is certainly something which will be welcomed across the whole city.
"I hope to be able to discuss the plans with the buyer in due course."
Mr Carling, along with wife Leanne, currently rent more than 300 properties through the Carling Property Group and other associated companies.
He is investments director with Catalus Energy which was today announced as "preferred bidder" for McGill by administrator Blair Nimmo of KPMG.
He said: "I am excited to be announced by KPMG as the preferred bidder and over the next few days our team will complete our due diligence, at which point we should be in a position to quickly complete the purchase of McGill & Co.
"We have big plans for McGill and can't wait to get started."
The administrators have slapped a deadline on the deal in a bid to have the paperwork completed quickly.
Building contractor McGill slumped into administration earlier this month with the loss of almost 400 jobs in Dundee, Edinburgh and Glasgow.
Catalus Energy Investments Ltd is owned by Mr Carling, whose Carling Property Group is the largest private landlord company in Scotland.
A spokesman for Catalus Energy added: "We can confirm that Catalus Energy Investments, a group of professionals specialising in the consolidation of industries, mergers and acquisitions, finance and growth, is the preferred bidder in the sale of McGill.
"At this stage Graeme cannot mention much about the specifics of the deal."
Mr Nimmo, global head of restructuring and joint administrator at KPMG, said: "We are pleased to announce the appointment of Catalus Energy Investments Limited as the preferred bidder and granted them a short period of exclusivity to acquire the business and certain assets of McGill & Co Limited – in administration.
"Agreement of the sale is subject to due diligence and contractual agreement.
"However, both parties are hopeful that a transaction can be concluded in early course. Further information will be available in due course."
Alison Henderson, chamber chief executive officer, said the news was positive for the construction industry as a whole.
She said: "This is really positive news.
"It's great to see a local group is interested in taking over the company.
"When McGill closed it left a real hole in Dundee's construction industry.
"The company was one of the few who were able to work with tier one companies and subcontractors, as well as support local supply chains."
Ms Henderson said she hoped any new iteration of the company would employ those who were made redundant in February.
She added: "Our hopes would be that those who were employed by McGill are able to connect with the new company once due diligence has been completed.
"This news will give those who have not found new employment yet a chance to catch their breath while they decide what to do next.
"One question any new buyer will have is can there be any retention of work once the new firm is established?"
Mr Nimmo and Geoff Jacobs of KPMG were appointed as joint administrators of McGill on February 1 when the company collapsed into administration
Workers were told they were losing their jobs at a meeting held in the Apex Hotel the same day.
McGill was established in 1981 as a specialist building contractor with satellite offices in Glasgow and Edinburgh.
However, the firm hit financial difficulties and was unable to persuade bankers to bail it out.
Scottish Enterprise also rejected a plea for a £2 million loan.
Last week it was revealed HMRC was going to sue the firm over unpaid taxes, 48 hours before it entered administration.
Company vans are set to be auctioned off tomorrow to help meet debts piled up during the turbulent past few months for the company.
A spokesman for KPMG said it is impossible to say when a deal may be concluded.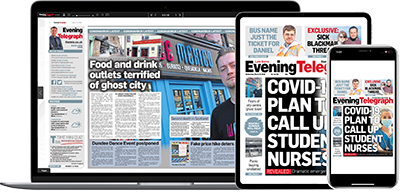 Help support quality local journalism … become a digital subscriber to the Evening Telegraph
Subscribe