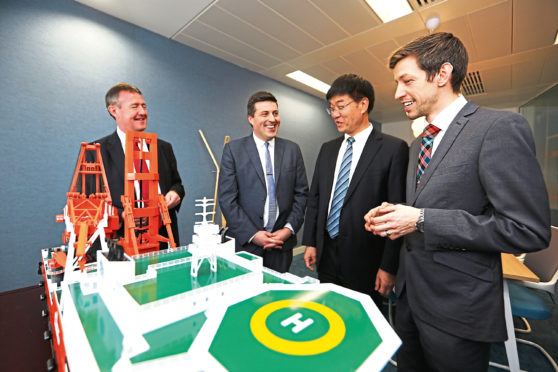 A "significant" announcement on the future of Dundee's offshore decommissioning and renewables sector is in the pipeline for next year.
Dundee City Council leader John Alexander made the prediction as he revealed that the city hopes to land a £1.8 billion contract to build 54 turbines in the port by 2023.
Neart Na Gaoithe (NNG) has received permission to go forward with the construction of a massive wind farm in the North Sea, which is expected to be operational by 2023.
The 450 megawatt scheme will provide power for approximately 375,000 homes.
The farm off Fife Ness is one of the largest ever to be brought forward in Scotland.
Mr Alexander said the project is among those that the city is "strategically placed" to benefit from.
He said: "I've been writing and lobbying businesses to come and view the outstanding facilities the Port of Dundee offers.
"I think it highly likely that a significant announcement will be made in the earlier half of 2019 which will show our clear ability to achieve our goals."
Mr Alexander said that over the past 18 months, the city has had a series of announcements relating to decommissioning and renewables.
Included in these is the opening of new premises by China Ocean Engineering Shanghai Co (COES), an international state-owned marine and offshore engineering services group.
COES has invested about half a million pounds in establishing its new renewables and decommissioning focused offshoot, COES Caledonia (UK) Ltd, in the city.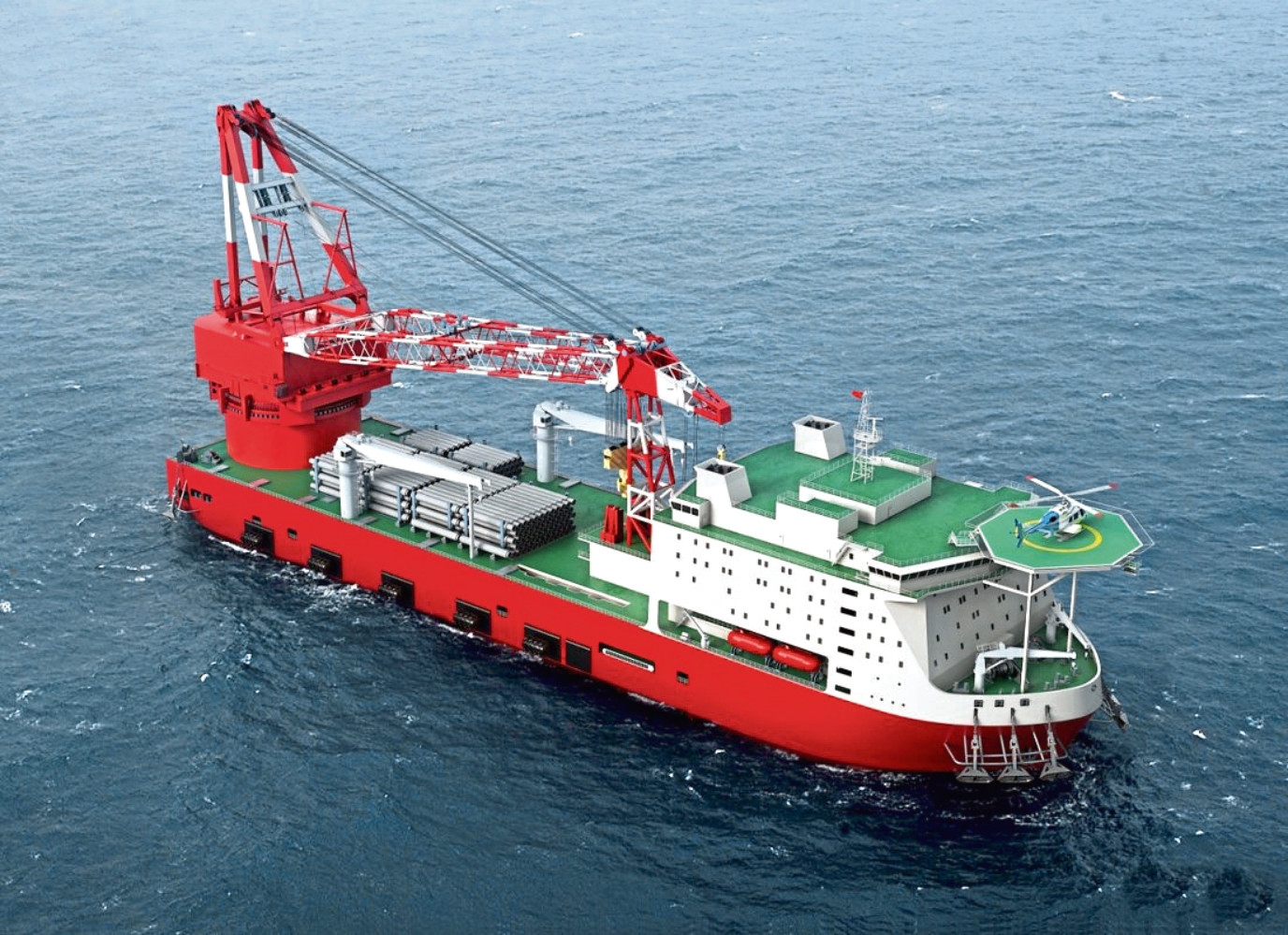 The announcement came as a further boost to the city's offshore aspirations, which are being built through the Dundeecom banner in partnership with docks owner Forth Ports, the city council and the private sector.
Last month, Offshore Decommissioning Services revealed plans to open its base in the city in support of Moonraker, the offshore heavy lift vessel it plans to build.
And Mr Alexander said more announcements will ensure the city becomes a central base for offshore work.
He said: "I fully expect that further announcements will be made over the next six months.
"If we can bring both sides of the decommissioning and renewables sectors to Dundee, we have the potential to reap significant rewards from industries operating in the tens of billions of pounds realm.
"If successful, I'd anticipate many hundreds of jobs being created directly and indirectly.
"Dundee hasn't just been talking about creating opportunities at the Port of Dundee, we've been actively building a network of skills and organisations.
"Our collaboration with Forth Ports has been focused on establishing Dundee as a multi-disciplinary, internationally-recognised decommissioning centre of excellence. But we also have huge potential with offshore renewables.
"Dundee has had a series of announcements from companies working within the oil and gas sector, looking to take advantage of Dundee's strategic position as a decommissioning hub.
"In addition to these there are a number of conversations under way with key players, influences, investors and government.
"As a city, there is a concerted effort and approach to bringing business and opportunities to our port."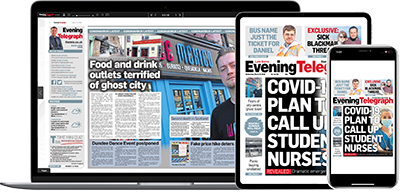 Help support quality local journalism … become a digital subscriber to the Evening Telegraph
For as little as £5.99 a month you can access all of our content, including Premium articles.
Subscribe