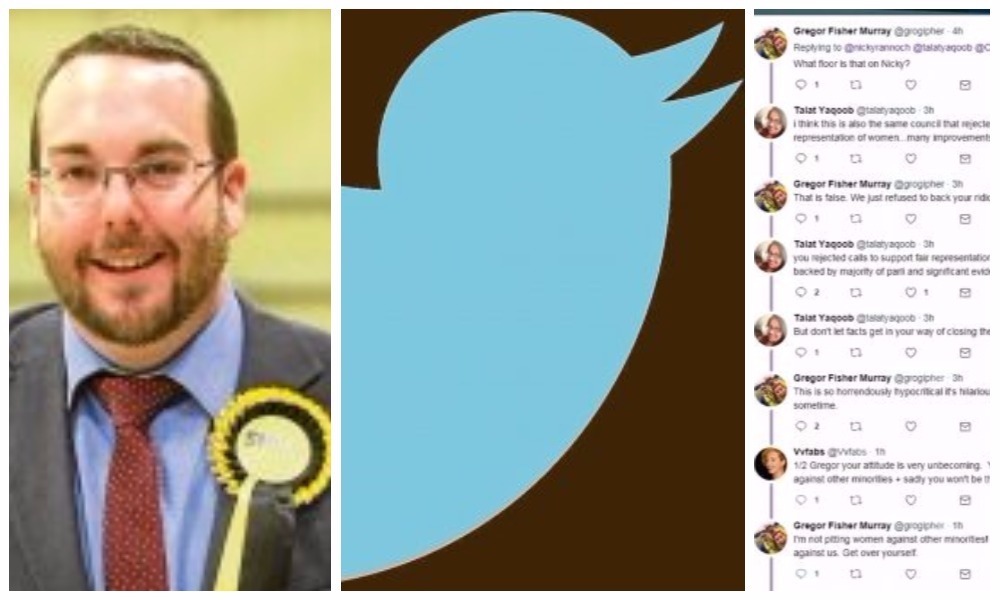 Dundee City Council's equalities spokesman has been embroiled in an online row in which the councillor branded a women's group "absolute roasters".
North East councillor Gregor Murray made the remark during a spat over social network Twitter with Talat Yaqoob, founder of the Women 50:50 campaign.
The campaign aims to have proportional representation for women in local and national government.
In a series of exchanges, Ms Yaqoob said "many improvements were clearly needed" within Dundee City Council on equality, a claim which Councillor Murray — who is also the Children and Families Services convener, called "false".

Murray reposted this tweet, saying: "Oh look, the absolute roasters at the Women 50:50 campaign smearing us, again. Refusing to debate, spreading lies — how not to win ppl over!"
When approached by the Tele, Councillor Murray said he had "no intention of apologising".
The Councillor added: "I would never consider taking down the tweets. I believe it is better they are up there so people can make up their own minds. I don't think I said anything over the line — I'm allowed my opinion.
"The use of language was probably not acceptable — I think they were picking on me and trying to harass me and send me abuse and I lashed out. I probably shouldn't have lashed out in that way."
Scottish Labour leader Kezia Dugdale, co-founder of the Women 50:50 campaign, slammed his online comments and said Cllr Murray should apologise. She said: "These are absolutely disgraceful comments.
"The Women 50:50 campaign is absolutely essential to ensure women get fair political representation — and it rightly has cross-party support, including from Nicola Sturgeon. Gregor Murray should apologise for these comments."
The SNP distanced itself from Mr Murray's comments.
A spokeswoman said: "These views expressed do not represent those of the SNP."
Emma Ritch, director of women's equality organisation Engender, said: "The Women 5050 campaign has attracted cross-party support across Holyrood and council chambers because of the urgency of the challenge of tackling men's over-representation in political life.
"We would expect to see council equalities spokespeople actively promoting the call for equal representation."
Following the exchange, many Twitter users rounded on Mr Murray.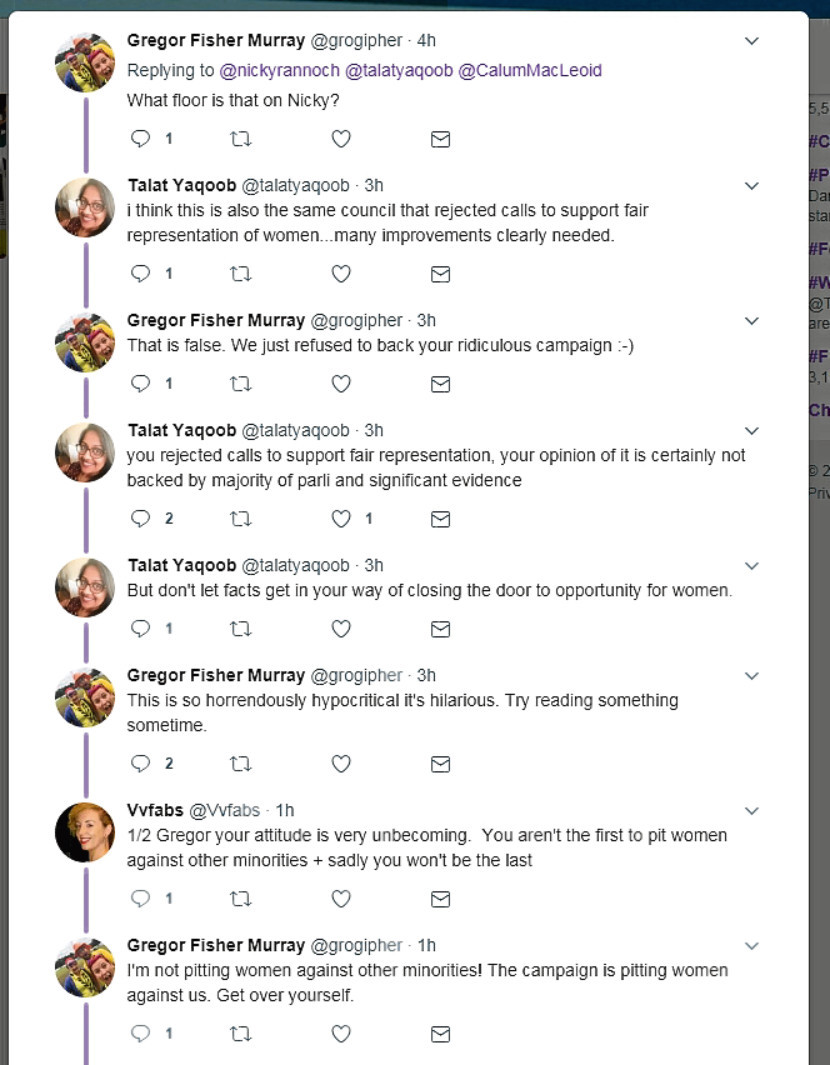 One user, going by the user name Southsidegrrrl, said: "I'm just sorry that someone from my party has behaved in this way Talat."
In another tweet, she said: "You're tweeting like a MRA (Men's Rights Activist). You're an embarrassment to the party right now."
Mr Murray responded by accusing her of "bullying".
Twitter user Vvfabs said: "You aren't the first to pit women against other minorities and sadly you won't be the last."
Councillor Kevin Keenan, opposition leader, said Murray needed to "reflect" on his behaviour.
He said: "Obviously, as a father who has two daughters, I'm a great believer that women should have equality in everything that they do as there is clear evidence in the workplace that women don't get the same earnings as men do.
"I think he needs to reflect on what he had said as the education spokesman for the city, he needs to be conscious that what he needs to deliver in the city is equal for everyone."
At a council meeting on October 23 2015, Mr Murray backed a call for the council not to formally support Women 50:50.
Former Labour councillor Lesley Brennan had asked the council to "welcome and support" the campaign.
However, SNP councillor Vari McDonald, seconded by Mr Murray, said it should not be formally recognised — which was accepted by councillors.
This is not the first time Mr Murray has been embroiled in a row over gender equality.
The councillor previously slammed former First Minister Alex Salmond's plan to have a 40% female quota in boardrooms as "****** stupid".
Dundee City Council declined to comment on the matter.
For more on this story, see today's Evening Telegraph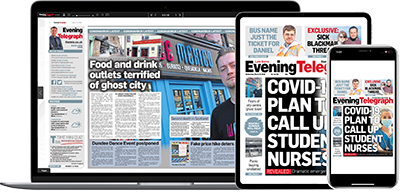 Help support quality local journalism … become a digital subscriber to the Evening Telegraph
Subscribe