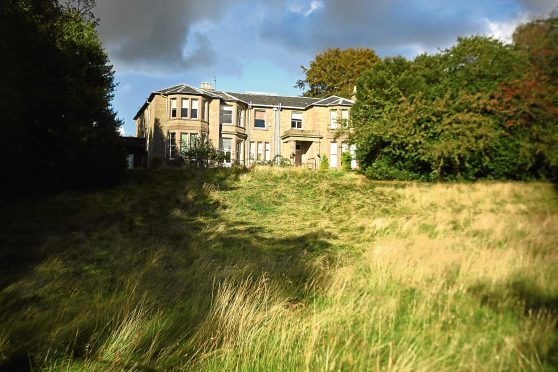 Concillors are to make a decision on whether to approve plans to partially demolish a 19th Century stone villa and convert it into homes.
Developer Chamberlain Bell's latest attempt to have plans for Anton House in Broughty Ferry approved will go before the council's development management committee next week.
Planning chiefs have recommended that the £6 million plans be approved — allowing the developer to demolish the villa's modern extensions and build a new extension accommodating 19 flats and three houses.
Anton House had been used by Capability Scotland as a care centre until it closed down.
A report by case officer Claire Myles said that Anton House had been "unsympathetically extended" over the years by previous owners — adding that the new extension would "complement" restoration work on the existing building and would be done in line with national policies on retaining listed buildings.
It stated: "The proposed development will bring a vacant building back into residential use and provide a mix of modern residential units to complement and enhance the surrounding area.
"Overall, the proposed development will add visual interest through a sympathetic blend of old and new architectural styles and quality contemporary materials to create an attractive addition to an evolving urban landscape."
Broughty Ferry Community Council has formally given its backing to the redevelopment of Anton House.
John Watson, planning secretary, said: "There has been a lot of discussion between the planning department and the applicant and the conversations have been very positive.
"What we tried to persuade them to do is to keep the character of the area and keep the amenity, such as the garden grounds, and that appears to be the case."
The site has been the subject of multiple proposals in the last two years, the first of which proposed completely demolishing the villa.
This was later replaced with a partial demolition proposal for 29 flats in 2016.
The most recent plans were submitted in March this year after Chamberlain Bell scaled down the number of flats the development would have, following an outcry from local residents.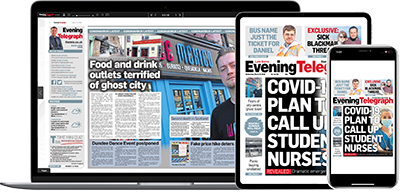 Help support quality local journalism … become a digital subscriber to the Evening Telegraph
Subscribe