A fifth of all Dundee schools are either close to capacity, full or over-capacity, new figures have revealed.
A report set to be reviewed by councillors next week shows nine of Dundee's 43 schools are at 95% capacity or above.
Four of the affected schools are either at capacity or exceeding their limit, forcing head teachers to use rooms not designed for teaching or to use portable cabins.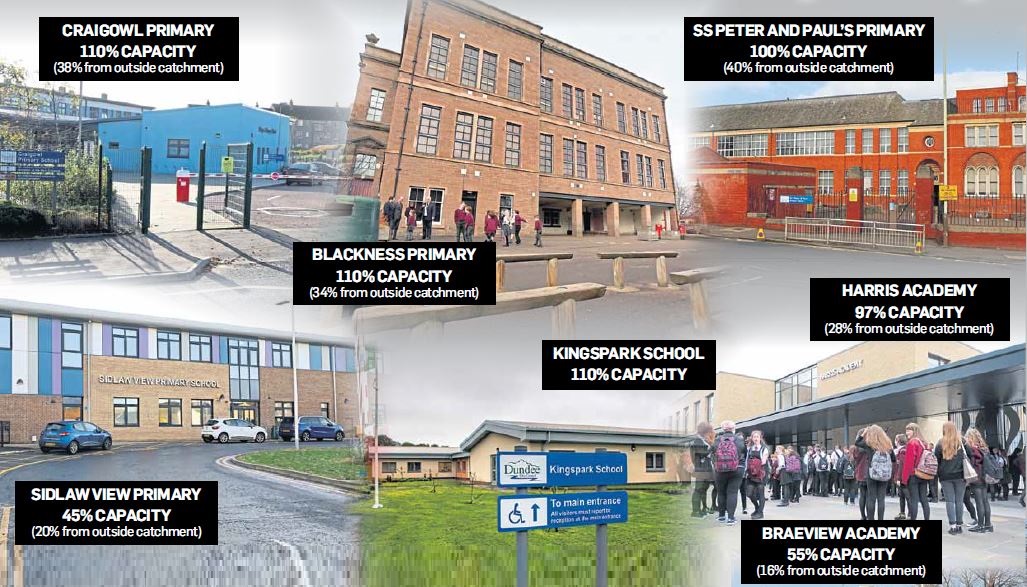 The council has blamed capacity issues on legislation that gives parents the right to send their child to any school in the area.
Paul Clancy, executive director of Dundee City Council's children and family services division, believes there is a link between schools at capacity and high demand for them from outside their catchment areas.
In a report on the figures, Mr Clancy wrote: "There are seven primary schools with an occupancy level of 95% and above.
"There is one secondary school with an occupancy level greater than 95%. Each of these schools has a significant number of pupils from outside catchment."
Stewart Hunter, convener of the council's children and family services committee, said practical reasons tend to drive most applications by parents to place their children outside their catchment area.
He said: "We always encourage parents to send children to their local school but they retain the right to send their kids to anywhere in the city.
"If there's space, we have to accept them. Victoria Park, our biggest outlier with 90% of pupils from outwith the catchment area, is popular because it is close to the university, where a lot of parents work.
"Likewise the Menzieshill schools tend to get requests because of their proximity to Ninewells Hospital.
"Other reasons tend to be if it's convenient for childcare, or close to a grandparent's house."
Both Blackness and Craigowl Primary schools are at 110% capacity, while SS Peter and Paul RC Primary is at 100% capacity.
All three have more than a third of their pupils coming in from outside their catchment.
Meanwhile, Fintry, Craigiebarns St Joseph's RC and St Mary's RC primaries are all at either 95% capacity or above.
Of those, only St Mary's has more than half of its pupils living inside its catchment area.
Of the city's secondary schools, Harris Academy is close to its pupil limit with 97% of its spaces filled.
Because of the above-average demand for these schools – about a third of pupils in Dundee go to schools outside their catchment area – other schools are being under-used.
Sidlaw View Primary – one of the city's newest schools – is running at 45% capacity, while St Fergus RC Primary is also running at less than half its maximum.
The council is confident that its newer, "future-proofed" buildings will help to ease the burden on other schools. In all, a third of the city's primary and secondaries are at less than 75% of capacity.
But specialist facilities are also suffering.
Kingspark, the city's only additional needs school, is at 110% capacity – with nowhere else to send its pupils.
Mr Hunter said schools are coping "incredibly well" with the additional demand – and work was under way to alleviate pressure on schools. He said: "Staff and head teachers do an amazing job to make sure education isn't disrupted. I really believe that it doesn't matter which school you go to – if you go to school in Dundee you will get a really good education.
"There are points we need to work on at some schools and going forward we will try to address them."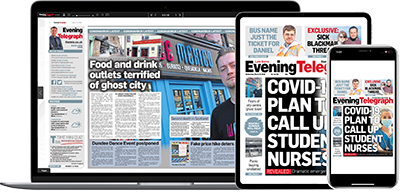 Help support quality local journalism … become a digital subscriber to the Evening Telegraph
For as little as £5.99 a month you can access all of our content, including Premium articles.
Subscribe