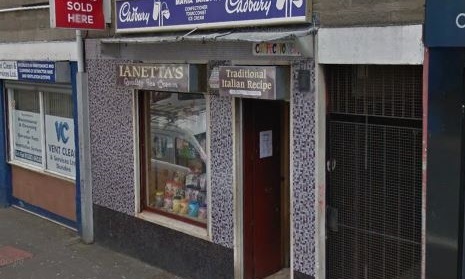 A shop has been banned from selling tobacco after underage young people were able to buy cigarettes from the owner.
Dundee City Council has been awarded a tobacco retail banning order against Kenneth Coull, trading as Ianettas, 23 Mains Road. The order, which was granted at the sheriff court, will be in place for two years.
Depute convenor of the Community Safety and Public Protection Committee, Councillor Anne Rendall, said: "While pleased with this outcome, our trading standards team prefers to work with tobacco retailers to prevent illegal sales rather than take matters to court.
"I'm pleased that almost all shops and businesses in Dundee are receptive to this. The legislation to prevent the sale of tobacco and nicotine vaping products was put in place to protect children and young people from the dangers of tobacco and nicotine. It is and will continue to be a priority for this council."
Trading Standards manager Raymond Lynch added: "Despite previous advice and warnings, including fixed penalty notices, Mr Coull continued to sell cigarettes to our underage test purchase volunteers.
"On each occasion he made no attempt to ask them for proof of age. Due to this repeat offending, we had little option but to seek an order from the court banning him from selling tobacco and nicotine vapour products.
"This is the first occasion that we have had to take this action as normally those who fail a test purchase improve their systems and comply with the law. I would also point out that the vast majority of retailers comply with the law."
Retailers are registered to sell tobacco with the Scottish Government. They are responsible and do all they can to avoid selling cigarettes to anyone under age.
The legal age for selling cigarettes in Scotland was raised from 16 to 18 in 2007.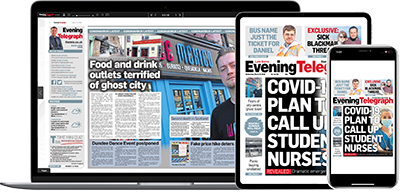 Help support quality local journalism … become a digital subscriber to the Evening Telegraph
For as little as £5.99 a month you can access all of our content, including Premium articles.
Subscribe