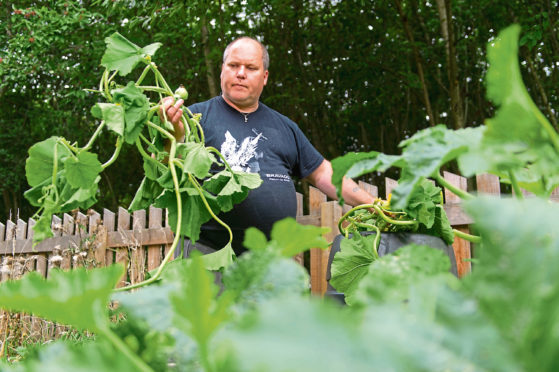 The team behind a community garden is considering extra security measures after vandals targeted the area yet again.
Plants and vegetables at the Whorterbank Community Garden were pulled out of the ground and destroyed, while tools were also stolen.
It is the third time this year the garden has been vandalised, after yobs trashed the area twice in two weeks in March.
Myles McCallum, one of the community garden organisers, said: "I'm appalled at the attitude of the offenders, especially as the youngsters involved with the garden have worked hard to get things planted and nurtured and they are being ruined before they are ready to pick or dig up.
"A lot of hard work goes into keeping the garden going.
"I'd like to know what the vandals get out of it.
"Unfortunately, it looks like we're going to have to club together for some type of security – but we're not giving in."
Myles said that as well as the social benefits, the garden served a very practical purpose and provided fruit and vegetables for people in the local community who might not be able to afford to buy too much.
He added: "The garden is kept open for everyone to enjoy. It's a sanctuary of peace and a safe haven for some people who don't go out of their front door much.
"It's a place that has brought people out of social isolation and proved to be great therapy. It's helping people through recovery, whatever that might be from.
"It's also a place for kids to learn all about growing vegetables, different flowers and insects, ecosystems and sustainability.
"It's also a place for people to come together, grow together and share with the rest of the community.
"Everyone mucks in and we have a huge sense of pride about our gardens.
"If it's people from Lochee who are doing this, then they are simply harming their own community."
A Police Scotland spokeswoman said the force would be looking into any report of vandalism at the community garden.
Mick Vine, who runs a gardening club at Whorterbank, said: "This is really upsetting and disheartening for all of us here who are trying to provide a valuable service for Lochee.
"We don't understand why anyone would want to cause such mindless damage at the garden."
---
>> Keep up to date with the latest news with The Tele newsletter
---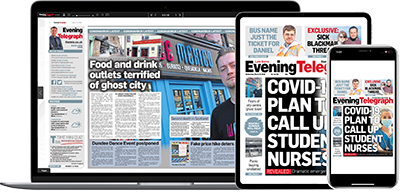 Help support quality local journalism … become a digital subscriber to the Evening Telegraph
For as little as £5.99 a month you can access all of our content, including Premium articles.
Subscribe