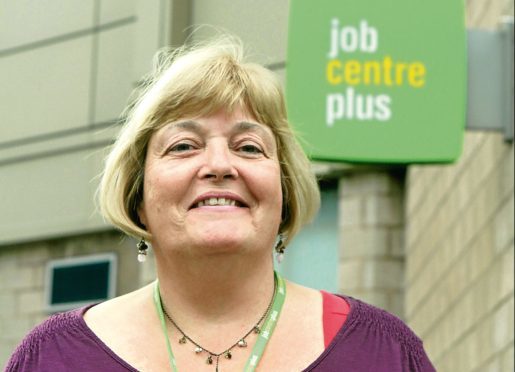 The number of people on employment benefits in Dundee has risen amid the continued rollout of Universal Credit — but is falling in the long-term.
Figures published by JobCentre Plus show that 3,170 people in the city were in receipt of either Jobseeker's Allowance or the new-style UC benefit, which incorporates JSA and five others into one payment, as of December.
The figure is up slightly from the previous month — when 3,040 claimants were recorded — but down 2% on December 2016 and 40% less than in December 2012.
Jane McEwen, work service manager at Dundee's JobCentre Plus (JCP), said that employment prospects in Dundee are promising for those looking for work.
She said: "Full-service Universal Credit was rolled out in Dundee in November, so we have seen a change in the way that claimant count is recorded.
"We're hoping it will even out eventually. However, looking ahead, we're looking at working closely with a number of partners in the near future to get people into work."
Those partnerships include link-ups with the hotel chain Sleeperz, which expects to open its new business at Dundee's new train station in March, and Indigo Hotel.
JCP is also partnering up with an as-yet unaffiliated express supermarket inside the station, and with BT and Tesco's local contact centres, to find roles for those currently seeking jobs.
Just under a quarter of those claiming employment benefits in Dundee are young adults aged 18-24.
Jane said that a variety of courses were being deployed to help them, and others, find sustainable work.
She continued: "We're hoping to work with the V&A and we're seeing how we can support them.
"The Prince's Trust has set up a 'Get Into Retail' course with M&S as well, and JCP is working with partners and providers to deliver care courses through NHS, Gowrie Care, Prince's Trust and Avenue Care."
Nationally, unemployment fell across Scotland to 4% in 2017, down from 5% the previous year.
Work and Pensions Secretary Esther McVey said she was "delighted" with the figures, adding: "The number of people in work is at an all-time high and the unemployment rate has not been this low for more than 40 years."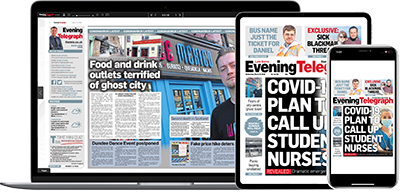 Help support quality local journalism … become a digital subscriber to the Evening Telegraph
Subscribe