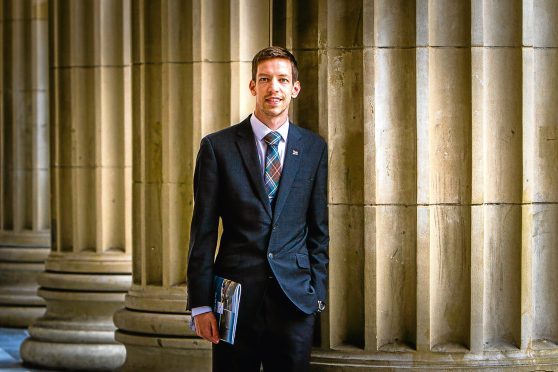 Dundee councillor John Alexander has said that local authorities were "no longer the job creators" they used to be.
The SNP politician, who became the leader of Dundee City Council in May, has been named the leader of the Scottish Cities Alliance.
He said the alliance of Scotland's seven cities gave opportunities to bring private investment to Scotland.
The Scottish Cities Alliance is a collaboration of Scotland's seven cities — Aberdeen, Dundee, Edinburgh, Glasgow, Inverness, Perth and Stirling — and the Scottish Government, working together to promote the country's economic potential.
Formed in 2011, its aim is to achieve an economically-stronger future for Scotland through the joint efforts of the country's cities and a long-term investment promotion strategy in a bid to attract capital investment.
Mr Alexander said: "The Scottish Cities Alliance is about showcasing the best things the seven Scottish cities have to offer. Combined, we make up a significant proportion of the overall GDP of the country.
"Council budgets are decreasing so it's about the private sector being the job creators in the cities and elsewhere — councils are no longer the job creators they once were. These are difficult economic times with Brexit and the alliance is a vehicle for bringing in significant private investment to our cities. Collaboration between the cities can also attract funding that the cities would not be able to access individually."
Mr Alexander said the Waterfront work being carried out in Dundee was a "prime example" of public money being used to invite private investment and said that work may have been one of the reasons he was chosen for the role.
He added: "I was really pleased to be given that vote of confidence. I think part of that is because Dundee has gone through such a lot of regeneration in the past few years. Along with our European City of Culture bid, we are seen as the city on the up in Scotland."
Among the plans already in place for the Scottish Cities Alliance is the Smart Cities Scotland project, which aims to use information technology to reduce CO2 emissions, alleviate traffic congestion and reduce energy use through smart metering and smart grids throughout Scotland.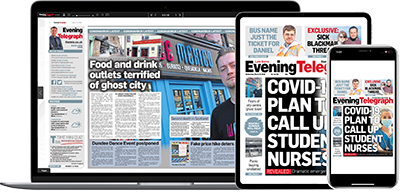 Help support quality local journalism … become a digital subscriber to the Evening Telegraph
Subscribe