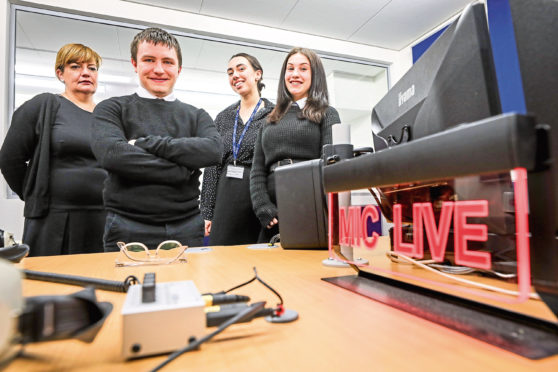 A Dundee charity which works with vulnerable and care-experienced children is calling on more locals to help change the lives of youngsters across the city.
Breakthrough, which launched in 2017, has helped more than 100 young people in schools across the city.
The programme is now available in all of the city's secondary schools and the Rockwell Learning Centre eight months ahead of schedule.
The initiative matches young people in schools with mentors for one hour each week.
One of those helped by the scheme is third-year Baldragon Academy pupil Ashley Henderson.
She said being mentored by DC Thomson sub-editor Sarah Proctor has improved her confidence.
"If I didn't have Sarah, I might not have gotten to do nearly as much as I have," she said.
"It's given a bigger understanding how people can help you – it's just amazing.
"It's given me a lot more confidence to speak to people about what I want and do something about what I want instead of waiting for it to come to me. I'm going to make it happen.
"Anyone who has the opportunity to have a mentor should definitely go for it because they have no idea about the amount of change it will make in their life."
Speaking about why she got involved, Sarah said: "As a mum to two young adults, I'm aware of a lot of the issues young people face and they're up against it – it's daunting and difficult.
"It's wonderful seeing the kids' faces light up when you bring them in and give them opportunities. Ashley is going to be coming into the office for work experience later this year.
"We have a spookily-close match in interests including music and French. The only difference is Ashley enjoys crazy fairground rides and I really don't. It's rewarding to chat about these things and it's the high point of my week – I always come away with a smile."
St Paul's pupil Scott has been partnered with Garry Gall, who works for Dundee City Council.
Scott said Gary's mentorship has changed his life.
He said: "I've been better at attending school. I've got an interview for college so hopefully I get into sports coaching.
He added Gary has been helping him prepare for the interview by giving tips on what to expect.
Gary said: "Dundee Football Club were doing a project for young people interested in football and they were doing a week's trip to Cordova in Spain.
"I put Scott forward – he went through interviews and was selected. It was an opportunity and I knew he was into football so I put up for it."
He added: "For myself, I've grown in that I've been able to coach, communicate and share laughs. It's not all been positive but you have to overcome the hard times as well."
Breakthrough CEO Jenny Paterson said young people were asking for mentors and the charity is actively looking for volunteers.
Anyone who would like to make a lasting difference in the lives of care experienced and vulnerable young people in Dundee, can visit breakthroughdundee.co.uk/mentor.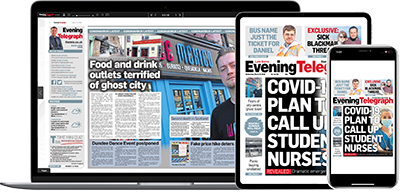 Help support quality local journalism … become a digital subscriber to the Evening Telegraph
For as little as £5.99 a month you can access all of our content, including Premium articles.
Subscribe