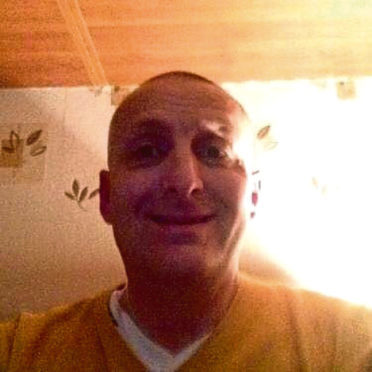 Charity chiefs have hailed a rapist's prison sentence after more than a decade of abuse as "a step in the right direction".
George Stuart was convicted last month of crimes dating back as far as 1997, including the rape of a child.
At the High Court in Glasgow the Broughty Ferry man was jailed for 12 years.
Laurie Matthew, founder and chief executive of child abuse support charity Eighteen and Under, said she hoped to see more long-term jail sentences dished out to offenders like Stuart.
"It sends quite a powerful message and is certainly a step in the right direction," Laurie said.
"I would like to see an awful lot more of it. I would also like to see more offenders serving their full sentence, rather than serving half and getting out on licence. These people are destroying lives."
Stuart, 57, of Kintail Place, was found guilty of six charges, involving four separate victims.
Between 1997 and 2000, at an address in the Coldside area, he indecently touched and raped a child.
Between the same dates at the same location, he grabbed the child and struck the youngster on the body with a belt and a slipper to the child's injury.
Stuart was found guilty of a third charge, between the same dates and at the same location, that he assaulted another child by striking the youngster on the body with his hand, a belt and a slipper.
On the same dates and at the same location, he shouted, swore, acted in an aggressive manner and threatened to throw pans of boiling water at a woman.
The jury also found him guilty of indecently assaulting a third child on various occasions between 2005 and 2009, at another address in the city.
Between 2005 and 2006, he indecently assaulted the same child, held the youngster down, attempted to remove his own clothing, attempted to remove the child's clothing, sexually touched the child, struggled with them and attempted to rape them.
The Tele's Our Kids Need Justice campaign is calling for those who are convicted of committing sexual offences involving children to face mandatory jail terms.
Detective Chief Inspector Graham Binnie said: "The sentencing reflects the gravity of his crimes and I hope the victims, whose bravery must be recognised, can over time continue to move forward with their lives."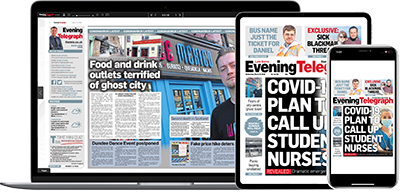 Help support quality local journalism … become a digital subscriber to the Evening Telegraph
For as little as £5.99 a month you can access all of our content, including Premium articles.
Subscribe