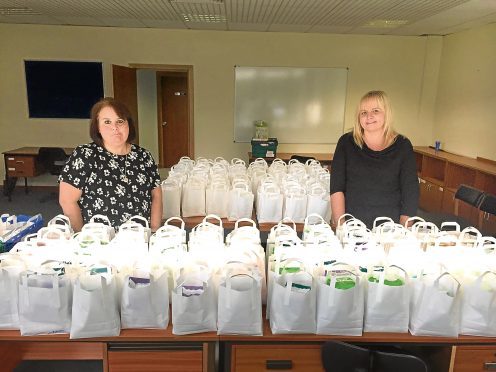 A charity is set to hand out care packs to women around Dundee in a bid to combat an ongoing period poverty "crisis".
Dundee-based charity Positive Steps recently launched the Hygiene for the Homeless campaign after the rise in women around Dundee struggling to pay for sanitary items.
It comes after they revealed that women in their thousands were having to choose between essentials such as food and electricity and sanitary products because of financial hardship.
Jane Reid, manager of Positive Steps, told the Tele the initiative was launched after the group — which dedicates time and resources into trying to tackle and alleviate issues surrounding homelessness — found that there was a crisis around the issue in Dundee.
She said: "The packs include deodorant, wipes and sanitary towels. It's enough for two or three days, so it is an emergency pack.
"We have managed to fund 200 packs and we have funding to do another 150. That is the tip of the iceberg though.
"We need more donations and more funding to help all of the women that need it.
"There's still a stigma and taboo attached to the issue. It is a crisis but it is something that people don't feel comfortable speaking about."
Michelle McGraw, Hygiene for the Homeless project leader, added: "There are women that are having to do things like go to a church and use their paper towels as sanitary towels because they don't have the money to pay for them."
Jane added that the impact of period poverty can affect younger women in particular, especially those who are still in education.
She added that some older women were also at a high risk of suffering from period poverty because the onset of menopause can worsen symptoms.
Positive Steps will be distributing the packs around places including Lochee, the city centre's Steeple Church and Coldside Parish Church's Main Street cafe on a rolling basis.
People who want to contribute items are able to phone Positive Steps or alternatively can visit them at their Swan House premises.
Others who want to donate money to the campaign can visit justgiving.com/campaigns/charity/positivestepspship/hygieneforthehomeless.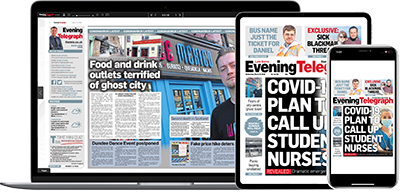 Help support quality local journalism … become a digital subscriber to the Evening Telegraph
Subscribe