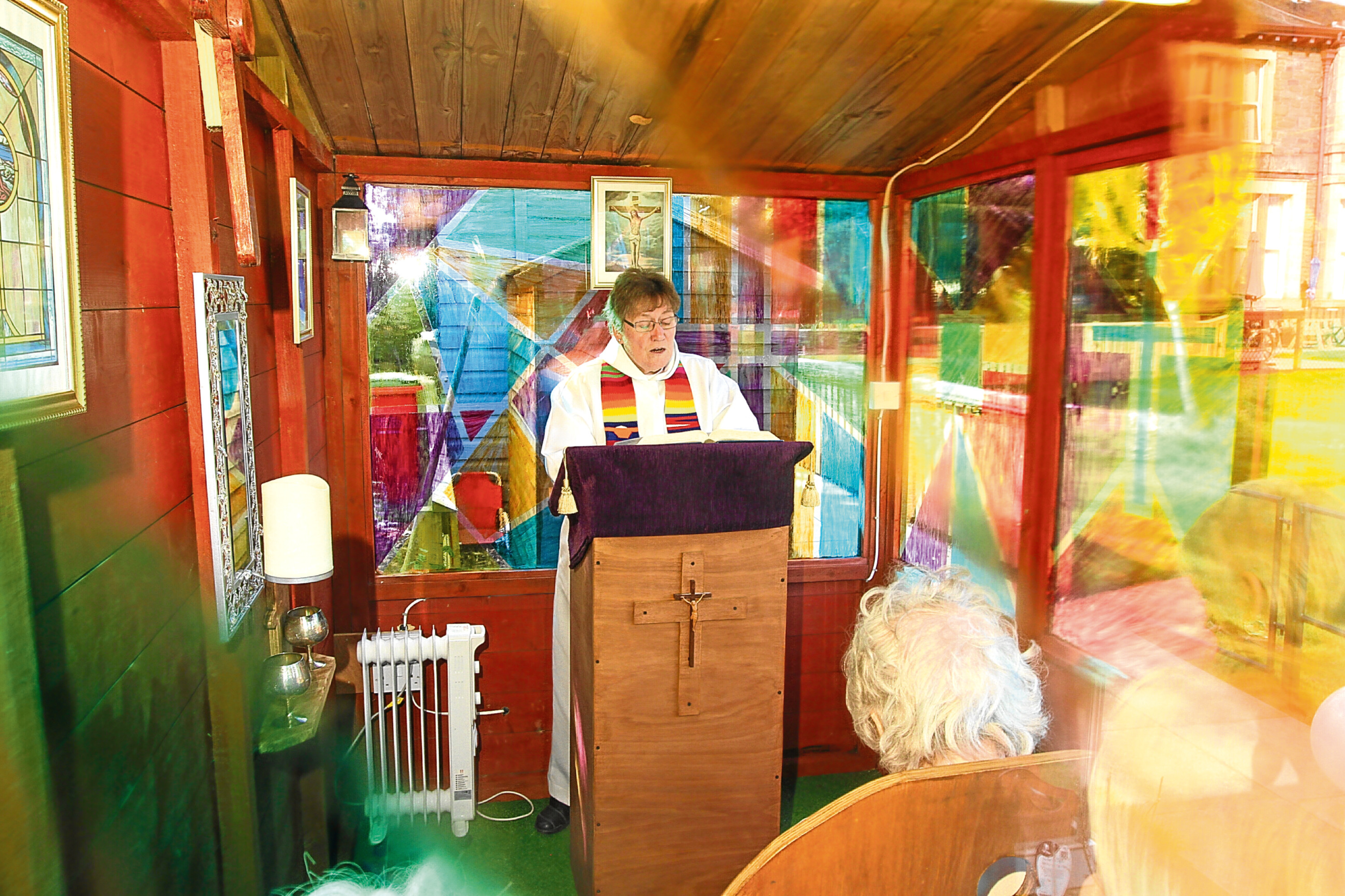 Balcarres Care Home has built a church for their dementia village — complete with a stained glass window.
The latest edition to their garden area was officially opened with a service from Reverend Canon Fay Lamont, Priest-in-Charge of St Ninian's.
Lyn McLean, the manager of the home in Broughty Ferry, said: "We're calling it Balcarres Church, and it's an area for all different religions and faiths.
"It's unique as far as we're aware. We've certainly never heard of any other care home that has created something like this.
"It started as a wee project, but our handyman just took it and turned it into something none of us expected.
"His name is Craig Petrie. We want to make sure he is the one we are thanking for it and that he gets the credit — it was all him.
"We asked him to create a room for people to pray and he's just gone above and beyond — what a top-quality job he's done. It was done in a lot of his own time. He turned a boring, uninspiring shed into this incredible space — it's even got a portable organ and an electrical supply."
She said they had decided to create a prayer room, as there are three residents who attend church on a daily basis.
She added: "But it's not always possible to do this. Sometimes dementia patients get frustrated and even violent, and if it's a bad day then they have to stay here. But now there's a space they can go that's familiar and can help them to calm down."
Canon Fay said: "I was blown away by it when I saw it. They have done a fantastic job in creating it. I think the whole vision of it, the dementia village, is magnificent. It's turning into a boutique centre for the residents.
"The thought to add a church is just a special thing, as it can be a source of comfort for those who have been religious in their life and it can help to trigger memories.
"We donated some Bibles and hymn books to them to help. What they've created is amazing."
She mentioned that, although she had given a special service to officially open the chapel, further services would be carried out by St Mary's Broughty Ferry, as they already had a monthly service arranged.
Lyn added that their next project for the village is to create a "sarsaparilla bar".
Dundee care home's faux village 'works wonders' for dementia sufferers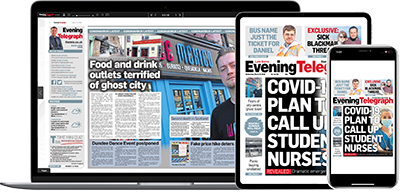 Help support quality local journalism … become a digital subscriber to the Evening Telegraph
Subscribe