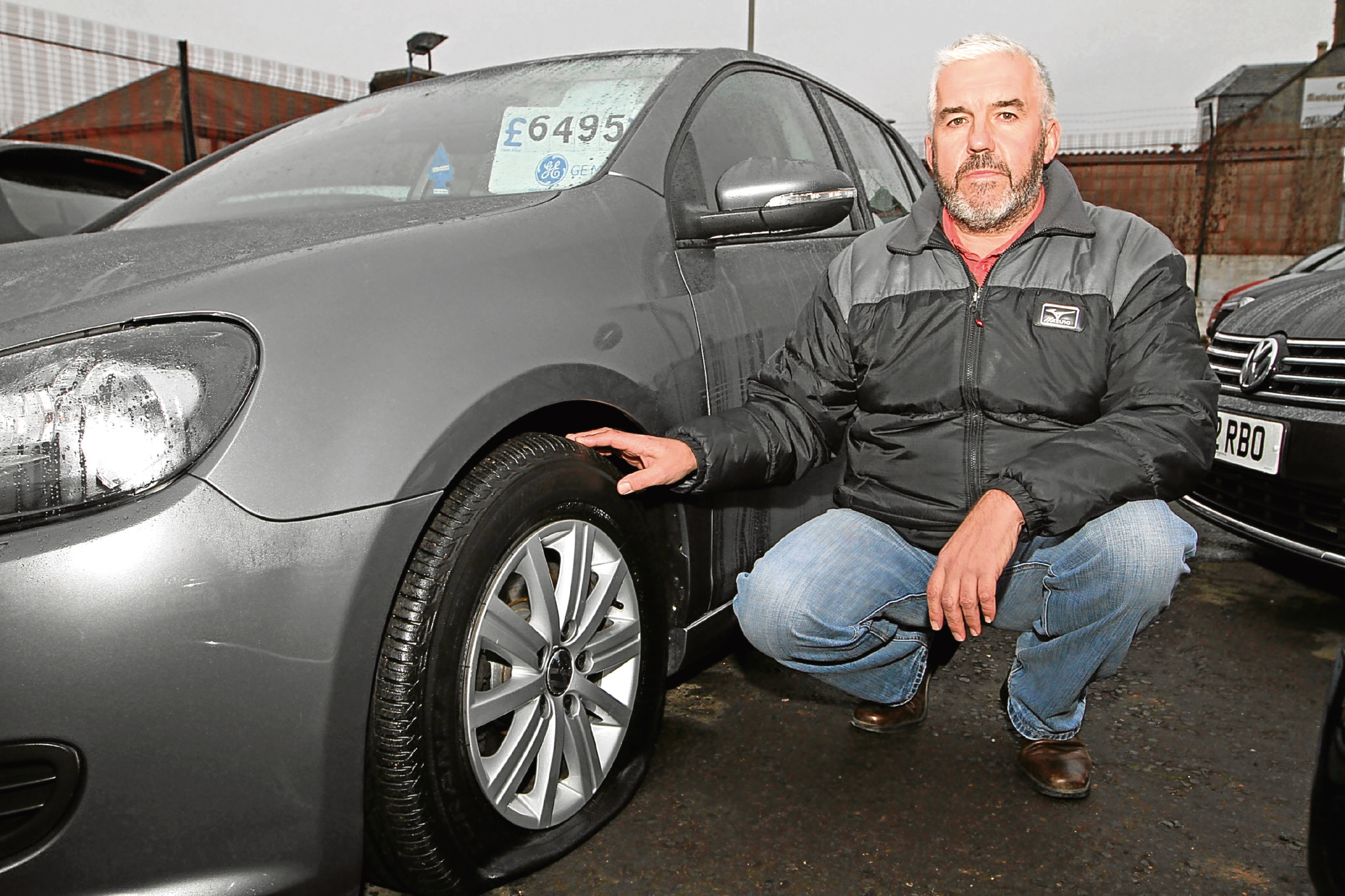 The owner of a Dundee car dealership has invested in state-of-the-art CCTV after being targeted by tyre-slashing yobs.
Gordon Sinclair, 56, was gutted after £20,000 of damage was caused at his firm last week.
Vandals slashed 180 tyres on the 45 cars at Cowgate Motors in Clepington Road.
And now, to try to prevent a similiar incident happening again, he has decided to install top-end video surveillance. He explained: "The cost will not be covered by an insurance claim. It's going to have to be out of my own pocket.
"It's going to cost me thousands of pounds — the car tyres will be covered by the insurance but the CCTV won't be.
"Despite that, I'm pretty sure the insurance company would demand it anyway.
"So, even though I have full insurance, it's still costing me."
Mr Sinclair has offered a £1,000 reward for information following the attack, which also saw cars in the surrounding area of Clepington Road, Hindmarsh Avenue and Fleming Gardens damaged.
He said: "No one has come forward yet but someone must know something. I think the police have a couple of clues and seem to be quite confident, so I'm really hopeful. I'm optimistic about them finding the culprits and I really hope they do — otherwise they're still out there and could come back.
"But, even if they do catch them, it won't get my business back open.
"There's still about 35 cars that need their tyres replaced before we can be fully operational again.
"It's not a great time of year to organise this and because of the type of damage, we're having to fix each one on site.
"It takes a little longer this way but we should be back to normal for Christmas — just."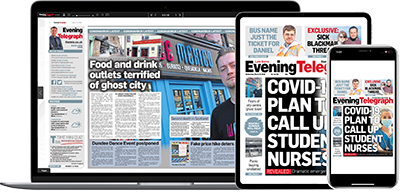 Help support quality local journalism … become a digital subscriber to the Evening Telegraph
For as little as £5.99 a month you can access all of our content, including Premium articles.
Subscribe