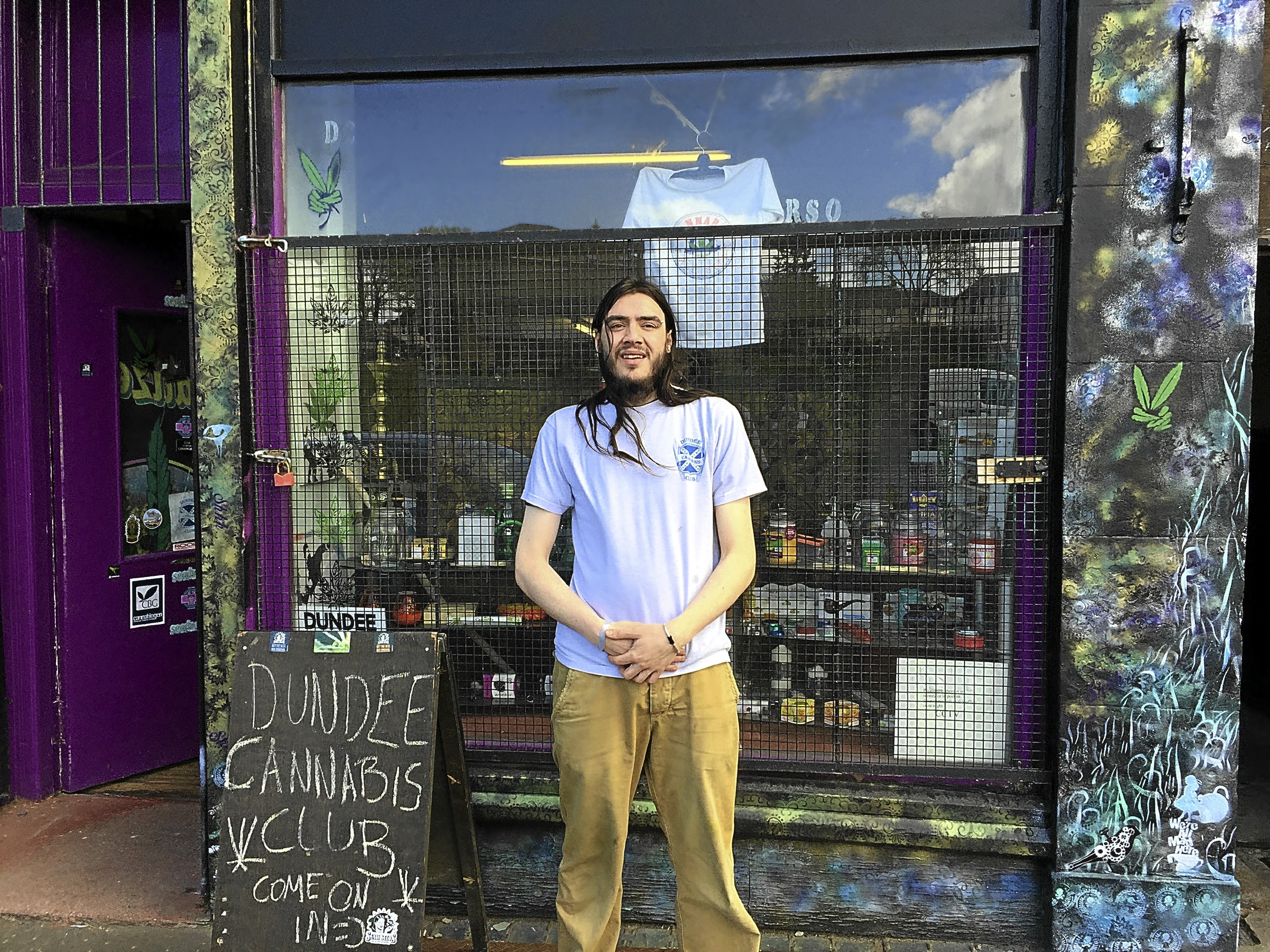 A GROUP promoting medicinal cannabis use has today said the organisation can help Dundee's drug problems.
The Tele was alerted to a sign promoting a "Dundee Cannabis Club" outside a store front on the city's Strathmartine Road.
Concerns have been raised about the club — which operates out of the shop — with fears it could promote illegal cannabis use.
However, Nik Brown, manager of the club, said that the group is a "medicinal cannabis advice centre", adding: "We are here so that people can come in and find out how they can use medicinal cannabis. We believe that cannabis should be legalised for medical uses."
Nik told the Tele that the group has been giving advice to hundreds of people in the nine months that they have been open.
The group has been used by recovering alcoholics and even an 80-year-old woman with cancer.
But Nik said the work they do could even help stem Dundee's issues with Class A drugs — including heroin — and legal highs.
He added: "Legal highs are a big problem. I know of one person who smoked a synthetic cannabis and he actually ended up in a coma.
"You have no idea what is in these legal highs and when they are tested they often contain illegal compounds.
"I think if people were able to get some cannabis to help with withdrawals and other relevant mental health issues then it would go a long way to helping the heroin problem in the city — you could give people their life back."
Councillor Jimmy Black, who represents the Coldside ward, said he has concerns about the shop and added: "I think if people want advice on drug use then they should go to the agencies in Dundee that are qualified to give advice.
"It's a topic that's very current and they are absolutely entitled to make this argument. There is nothing wrong with people giving their views.
"I'm concerned it will lead people down the avenue of illegal cannabis, something I wouldn't condone which could mean young people in the city are coming into contact with criminals that don't care about their health and well-being."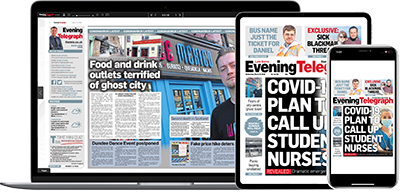 Help support quality local journalism … become a digital subscriber to the Evening Telegraph
Subscribe