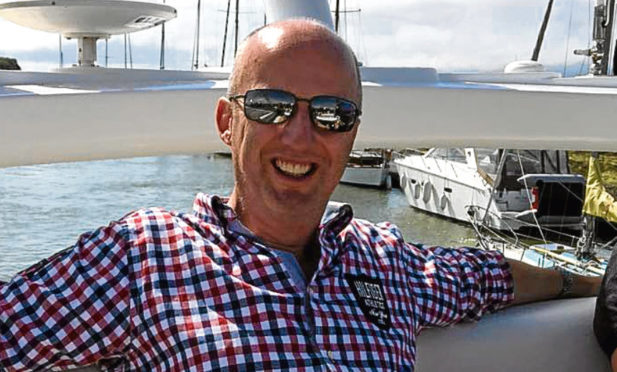 Less than two-thirds of Taysiders who are sent a bowel cancer screening kit actually take the test, new figures have revealed.
Cancer charities, doctors and survivors have urged people to complete the potentially "life-saving" test before it is too late.
Figures published this week by NHS Scotland show that, while just 0.1% of completed screenings test positive for colorectal cancer, 7% of those led to a diagnosis at the fourth stage — where the cancer has spread beyond the bowel and survival rates are slashed.
Sean Reid, 47, from Dundee, was diagnosed with stage three bowel cancer — also known as Dukes C — a year ago, which developed to stage four.
He spoke to the Tele about his experiences earlier this week and today called on those who receive tests to take them.
The Mid-Craigie man said: "Doing this test is such an important thing, as you don't always show signs — and it could save your life.
"I had felt normal, getting on with life, going to the gym and things, but the doctors thought my cancer had been there for two years."
According to studies by the charity Cancer Research UK, 65% of men and women with Dukes C will survive for at least five years.
However, the five-year-plus survival rate for fourth stage colorectal cancer drops to between 5-10%.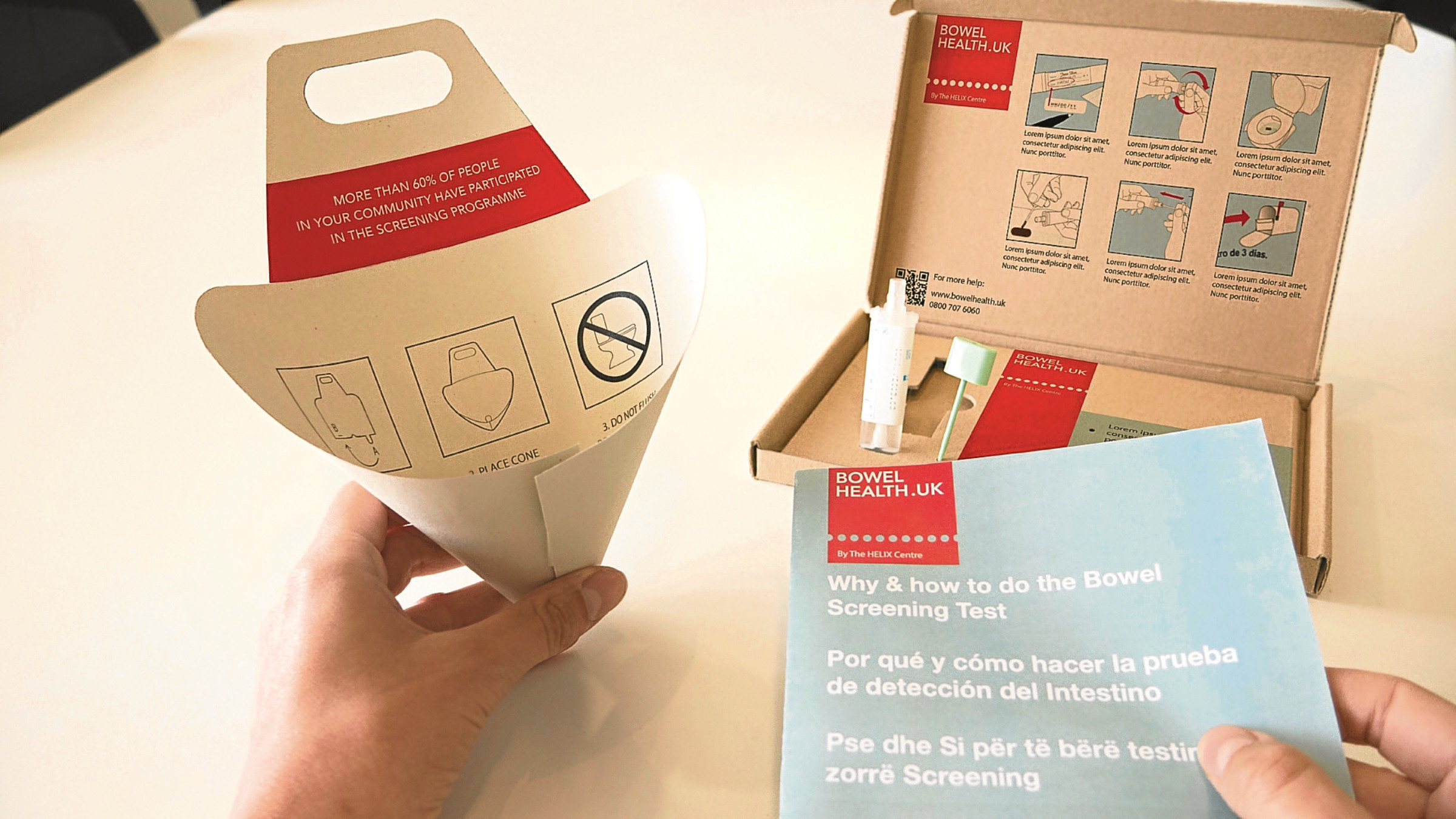 Sean added: "The survival rates for people like me are only about 5-10%, so I know I have been very lucky.
"People need to be aware. I have friends who hadn't done the tests, but now have after I shared my story.
"I imagine some people are scared in case they have cancer — but recovery rates are so much better the earlier it's found."
Sean's calls were backed by Claire Donaghy of charities Bowel Cancer UK and Beating Bowel Cancer.
She said: "It's quite simple — bowel cancer screening is the best way to get diagnosed early and it saves lives.
"I would encourage everyone who's over 50 to take the test, and for those who are younger to encourage their loved ones over 50 to complete it. It could save a life."
Professor Robert Steele, specialist in colorectal cancer surgery and screening for NHS Tayside, said early detection gave people the best chance of undergoing successful treatment.
He said: "Screening can detect bowel cancer before any symptoms appear and when it is easier to treat.
"Nearly everyone diagnosed at the earliest stage will survive.
"Taking part in bowel cancer screening is the best way to get diagnosed early.
"When the home test kit arrives, don't ignore it."
The NHS automatically invites people to take a screening test when they turn 50, and to repeat the test every two years until the age of 74.
Home test kits can also be ordered from the Scottish Bowel Screening Centre by calling 0800 0121833.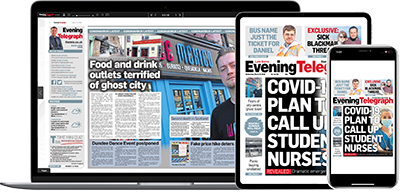 Help support quality local journalism … become a digital subscriber to the Evening Telegraph
Subscribe