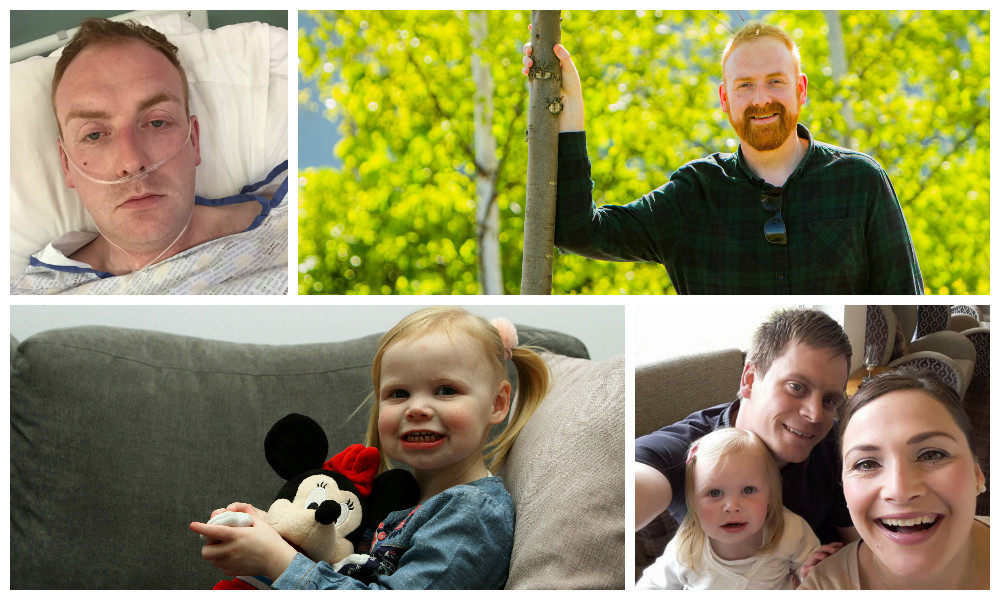 A Dundee man who lost a kidney in his own battle with cancer is now hoping to raise money for a sick toddler's dream to visit Orlando's Disney World.
John Brown, 35, a mental health nurse from Broughty Ferry, told the Tele that he is set to take part in a 10km run in Edinburgh on May 27.
John explained he was competing in a bid to send two-year-old toddler Zoe Doogan, along with her mum and dad Elaine and Daniel, to Disney World next year.
Zoe, whose parents are friends of John and his partner Michael Johnston, was diagnosed with the life-shortening condition cystic fibrosis when she was only eight weeks old.
John said: "Watching what Elaine and Daniel go through day after day just to keep Zoe healthy made us want to do something.
"Zoe has a love of all things Disney, so we decided to raise money to send the family to Orlando in 2018. So far we've raised around £2,000 but we obviously hope to raise a lot more."
John said that to raise funds and awareness his partner's hairdressing business — Michael Johnston Hairdressing in Whitehall Crescent — made the Cystic Fibrosis Trust its nominated charity for 2017.
However, despite his own health issues, John decided he wanted to go one step further and do more to send the Doogan family, of the Ferry, on their dream holiday.
He said: "I wanted to do something personally, having known Daniel from school so I signed up for a 10k.
"To be honest, I also needed a little motivation to get a bit fitter.
"In April 2015 I was diagnosed with kidney cancer. Aged 33 years old, this came totally out the blue and was a huge shock as I've always otherwise been fairly healthy.
"I was going to the gym several times a week, but all that stopped suddenly.
"I was off work for nearly six months to recover from nephrectomy surgery to remove my right kidney as the tumour was too big to remove it alone."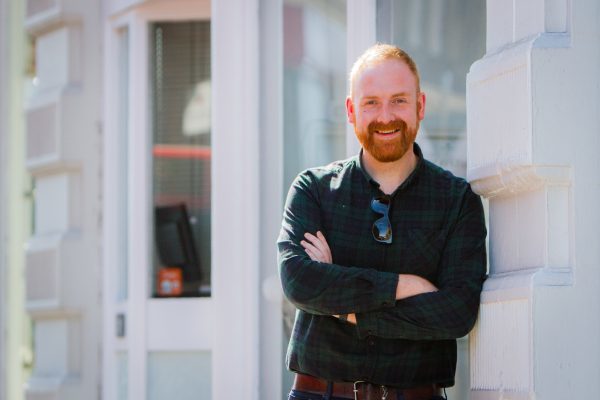 John said that in August the same year he was told he was cancer free.
However, he has to go for regular check-ups for the next six years and added: "Getting back to training was hard but with the help of Jayson Alexander, a personal fitness trainer from Dundee, I'm there.
"Having the support of family and friends and knowing I'm doing this for a good cause has really helped.
"Having cancer gave me a real knock. It's affected my self esteem, confidence — everything about me.
"Yet my recovery was much shorter than most people's who are diagnosed.
"I was given the all-clear a few weeks later so I know I was very lucky but the mental scars stay with you.
"Mostly, you feel guilt about what you've put your family though. I feel I'm getting back to my former self.
"Although I'm still training hard, and have another four weeks to go, I've lost a stone and a half, I'm eating much better and generally feeling better.
"Daniel and Elaine have been through so much, all they want is a healthy daughter.
"If I can do something to give them special memories and raise money for Cystic Fibrosis that makes me very happy.
"The support has been amazing — it makes you proud to be a Dundonian."
Over £11k raised at charity ball for Dundee girl, 2, with cystic fibrosis
Family vows to give cystic fibrosis sufferer Zoe, 2, a normal life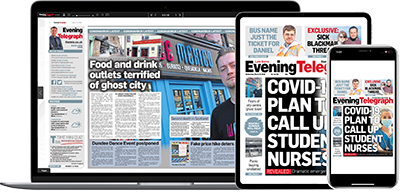 Help support quality local journalism … become a digital subscriber to the Evening Telegraph
Subscribe