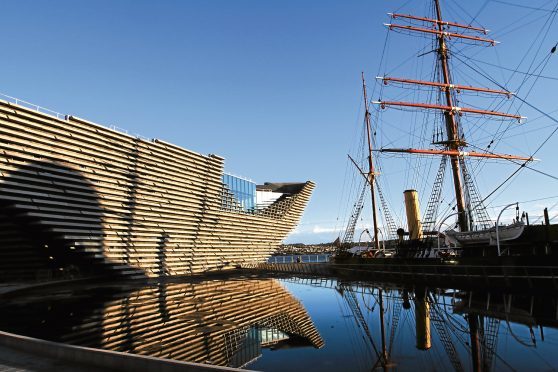 Dundee can now start planning for the future, business leaders have said following the opening date for the £80 million V&A being announced.
As revealed in the Tele on Thursday, the only V&A Museum outside of London will open on September 15.
Philip Long, director of the V&A, said the early autumn date was to give the opening "the maximum effect possible".
Alison Henderson, chief executive of Dundee and Angus Chamber of Commerce, described the announcement as a significant one for the City of Discovery.
She said: "This is an exciting time for Dundee and the surrounding area.
"The revealing of the date will let businesses plan for what will be a really significant moment for the city.
"For me, and for local business people, this is the definitive date when things will begin to happen.
"We can now really start to plan for the year following the opening.
"We can begin to prepare for the significant amount of people that will visit the first exhibition.
"These visitors will give us some idea of what to prepare for in the future."
Richard Ellison, chairman of Dundee and Angus Visitor Accommodation (DAVAA), said it was exciting for hotel and accommodation providers.
He added: "This global attraction will bring visiting numbers to our city to a level that we haven't experienced before.
"Not only are we getting recognition domestically, the city is being promoted by international publications, such as Wall Street Journal, GQ magazine and The Sunday Times, as places to visit in 2018.
"DAVAA has been working closely with the city council, the V&A and Dundee and Angus College in the lead-up to the opening to ensure we are ready as a leading city in hospitality to welcome the new influx of visitors."
Mr Long said the museum would encourage new developments in Dundee — in particular to the tourism industry.
He said: "There are several new hotels opening in Dundee and this is very exciting to see.
"We are also hoping to encourage people to use sustainable public transport to visit the city.
"We would like people to visit Dundee using the train and we are encouraging people to come into the city on bikes.
"The cycleway goes right through the arch in the centre of the museum."
Mr Long added that while there wouldn't be a main car park at the museum, there is plenty of car parking available nearby.
He also said that coach drop-off points would be available at the museum.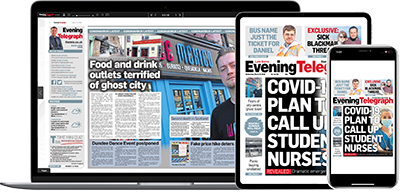 Help support quality local journalism … become a digital subscriber to the Evening Telegraph
Subscribe