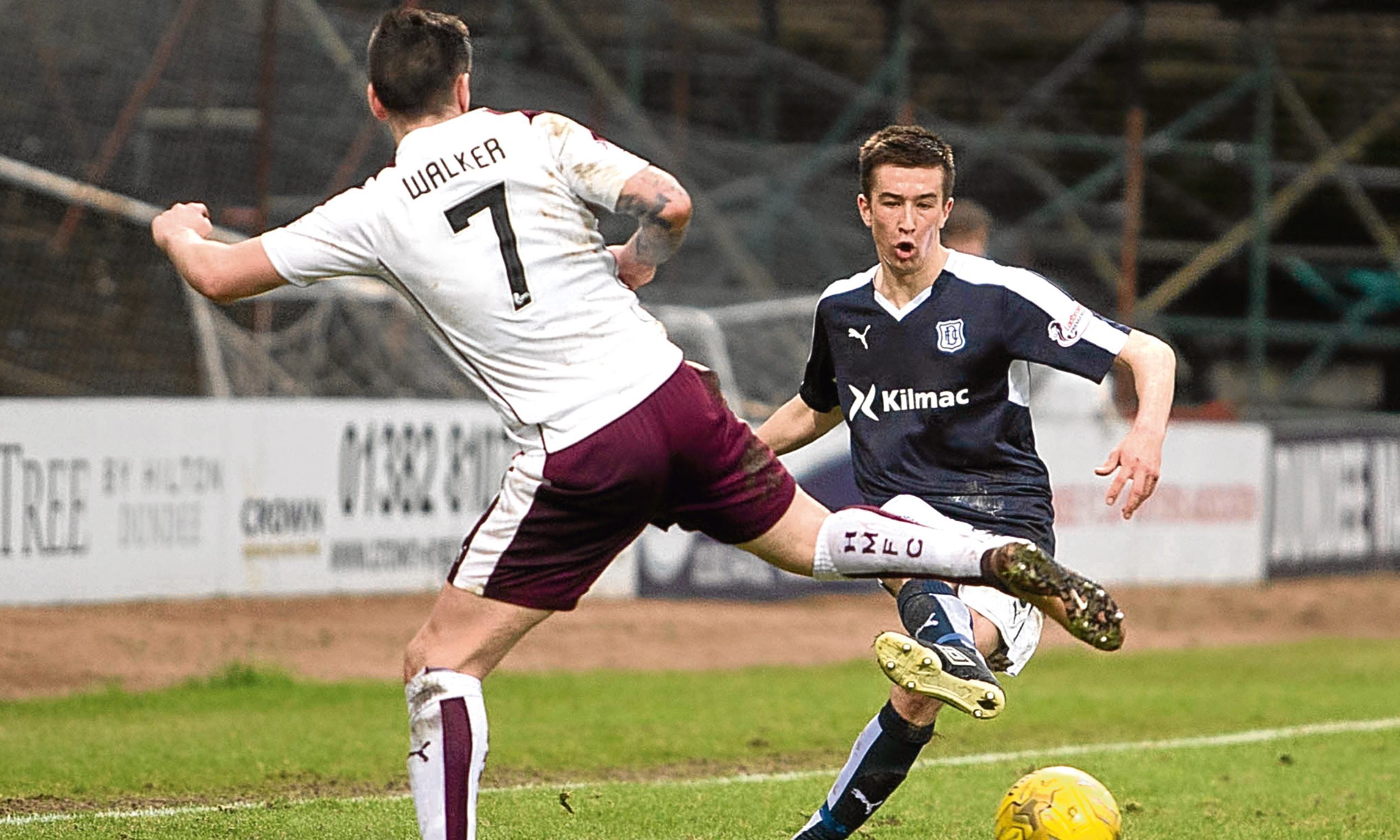 Cammy Kerr is ready for a hostile reception when Dundee head for Tynecastle.
However, rather than be apprehensive, Kerr reckons it's a game the Dark Blues will relish after the international break.
"A lot of the boys have played there before and are raring to go," said the Dundee defender.
"It can be intimidating with the crowd on your back but only if you let it affect you.
"It will be a tough game but, hopefully, we can go and get a victory.
"They are a good side with good pace and are dangerous going forward but we have a lot of quality, too, in our squad to get a result."
The international break has caused some frustration as the players would have liked to have played straight after a good performance against league leaders Celtic.
Cammy reckons it has, however, allowed the players a chance to regroup and work on the 3-5-2 shape manager Paul Hartley used in the game against the Hoops.
"It's good to get a break but after a day or so you are itching to get back playing games," said Cammy.
"With no game last weekend it was a bit of a nightmare but I'm buzzing to get back to it this weekend.
"We have been working on our formation for the past two weeks and the shape is coming together."
The game against Celtic was solid from a defensive point of view but Cammy says they have been working hard in training in the offensive side too.
The youngster was playing a slightly-different role as a wing-back and found it difficult to show his attacking prowess against the Parkhead side.
"We were pinned back in the Celtic game, so we never got forward," he explained.
"They are a quality team and didn't allow us to attack very much.
"The manager has spoken to us this week and wants us to play higher when we have got the ball and be a threat going forward.
"We need to get forward on a more regular basis."
After sterling performances against experienced wide players in Jonny Hayes of Aberdeen and Scott Sinclair of Celtic, Cammy puts his displays down to observing the men he is up against on the television beforehand.
"I watch the players who I will be up against in my position," said the 21-year-old Dundonian.
"It could be Sam Nicholson or Jamie Walker, who are both good players.
"It is up to me to try to deal with them but also to put them on the back foot when we have the ball, too."
There has been a lot said about the lack of goals since Greg Stewart and Kane Hemmings left but the young full-back refuses to single out anyone for recent defeats.
"We can't pinpoint it to one position why we haven't won.
"Collectively, as a team, we must take responsibility.
"In the past few weeks we have all been a little short in what would get us the victory.
"The boys are working hard to get that victory and I'm sure it will come sooner rather than later.
"We are doing our best to put it right."
The game against Hearts will not be one for the faint-hearted if you are a player.
The fact that a young lad is ready to face the intimidating atmosphere head on shows the fight that is coming from within the dressing-room.
There are few better places to go and play if you show no fear and, with the determination of Cammy, they won't be far away on Saturday.
Not many teams leave Tynecastle with much, so a point may be a good one away from home.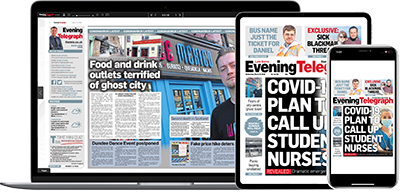 Help support quality local journalism … become a digital subscriber to the Evening Telegraph
Subscribe