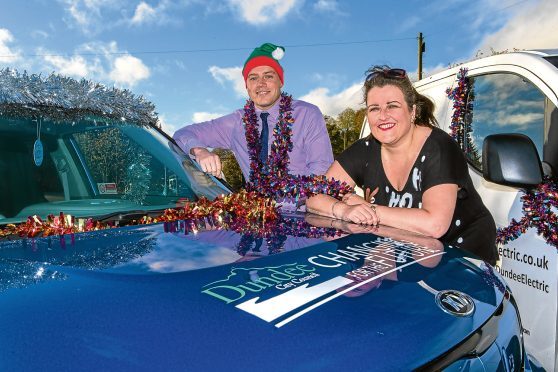 Dundee is buzzing ahead of its first-ever festive electric car parade — and enthusiastic owners are being encouraged to take part.
The Electric Vehicle Christmas parade on November 25 will see EV owners festoon their cars with festive decorations.
They will gather at the DoubleTree by Hilton's Tesla charging station on the outskirts of Dundee before heading into the city centre.
Councillor Lynne Short, Dundee City Council's city development convener, came up with the idea after being inspired by a similar event in the United States.
She told the Tele: "My parents used to have a property on a golf course in the US.
"One year we were there, everyone dressed up their golf carts, made them Christmassy and drove them around — and it made me wonder if we could do something like it here."
The procession of EVs will wind its way through the city, past the future site of a charging hub at Aimer Square in Lochee and down Lochee Road — one of Scotland's most air-polluted streets.
Drivers will then congregate at Dundee High School, where the public can chat with owners about using an electric car.
A number of enthusiastic EV owners have already signed up but the council, which is backing the event, is keen for as many local drivers as possible to join in.
Local businesses have also expressed an interest in taking part, with Lee Jack, owner of 50 50 50 Taxis, saying he was "100%" behind the idea.
Ms Short added: "Someone said to me on Twitter that Dundee is probably the EV capital of Europe.
"We hope to have everyone involved — taxi firms, the city council's own vehicles and Teslas.
"We'll go down Lochee Road to show that it's possible to make the air cleaner with electric cars.
"It's something a little quirky and hopefully the kids will see the decorated cars passing through.
"It's fun to have different things that other places don't have."
The parade will set off from the DoubleTree by Hilton at 1.30pm.
EV owners wishing to sign up can do so by visiting the Drive Dundee Electric website at drivedundee electric.co.uk.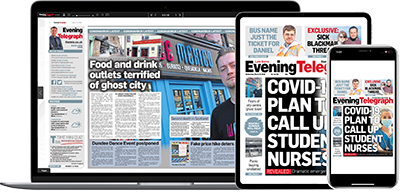 Help support quality local journalism … become a digital subscriber to the Evening Telegraph
Subscribe