Abertay University was lit up last night to celebrate St Andrew's Day.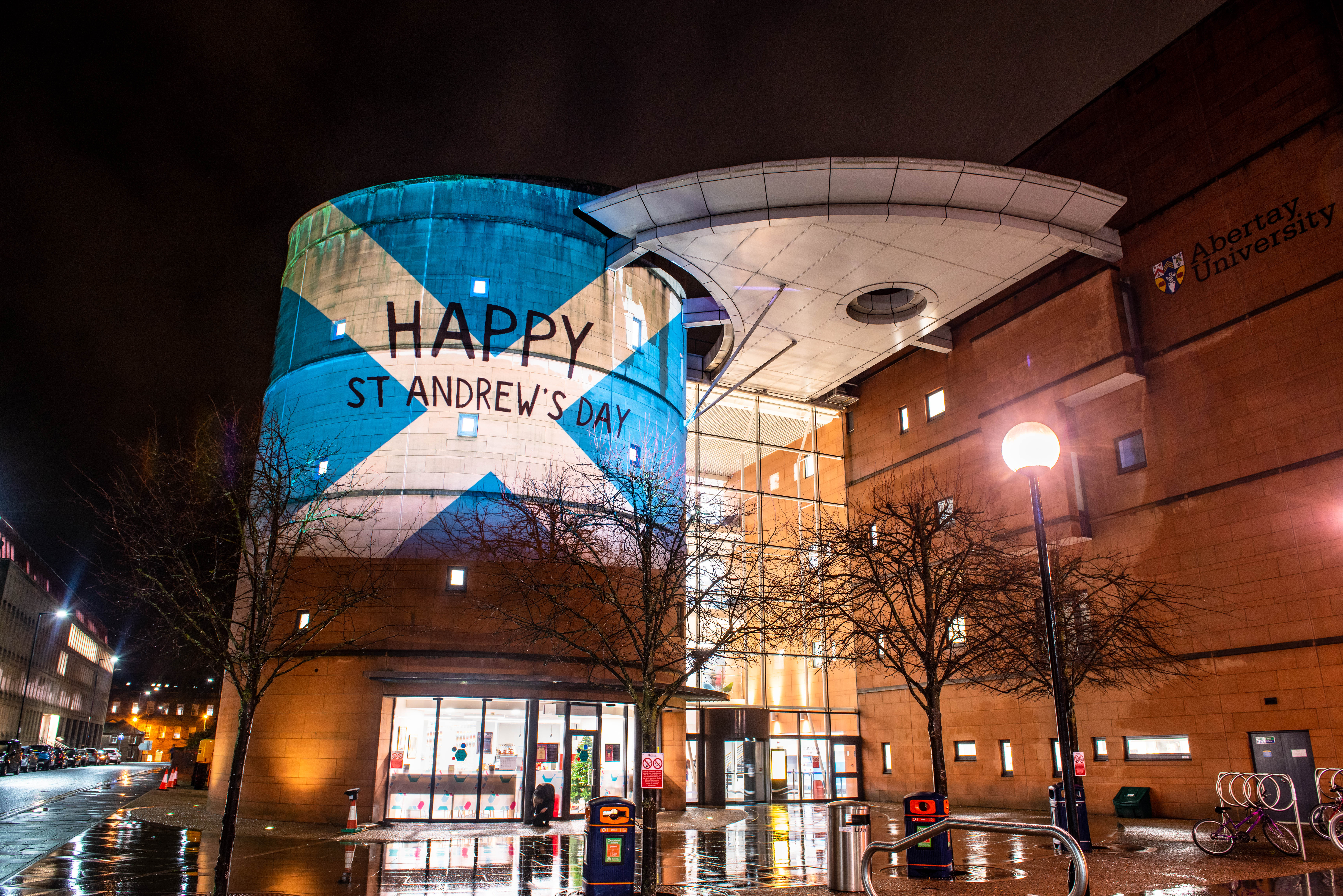 The projection, which will run in different locations across the country this week, is supporting the #MakeSomeonesDay campaign, which encourages everyone to do something kind for St Andrew's Day.
Venues in Dundee, including Caird Hall, will also be lit up blue this week in support of the campaign.
Speaking at the launch of #MakeSomeonesDay in Edinburgh earlier this month, which marked the start of Scotland's winter festivals, minister for Europe, migration and international development, Ben MacPherson said: "This St Andrew's Day presents a positive, inspiring opportunity for all of Scotland, in all our diversity, to celebrate the inclusive, outward-looking and compassionate spirit of our nation – by helping others and by showing generosity and kindness.
"This year we can all show the best of what it means to be Scottish by each of us doing something small to #MakeSomeonesDay.
"If each of us does something kind for someone else, together we can make a big, positive impact for the benefit of the whole of Scotland."
A spokesperson for Abertay University said: "The team at Abertay University are proud to support the #MakeSomeonesDay campaign and we hope that the people of Scotland will help brighten someone's day by doing a good deed to mark our national day."
The projections asking Scots to #MakeSomeonesDay will also be seen this week on Edinburgh Castle, Perth Museum and Gallery, Glasgow Science Centre and Inverness Castle with a number of key landmarks lighting up blue across the country in celebration of the national day.
Scotland's Winter Festivals is supported by a £550,000 grant from the Scottish Government – opening with St Andrew's Day on 30 November. This will be followed by events over the Christmas period, Hogmanay and, in January, Burns Night.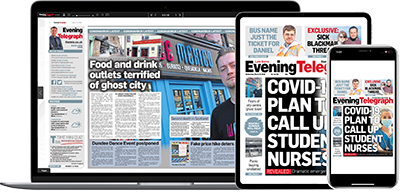 Help support quality local journalism … become a digital subscriber to the Evening Telegraph
For as little as £5.99 a month you can access all of our content, including Premium articles.
Subscribe