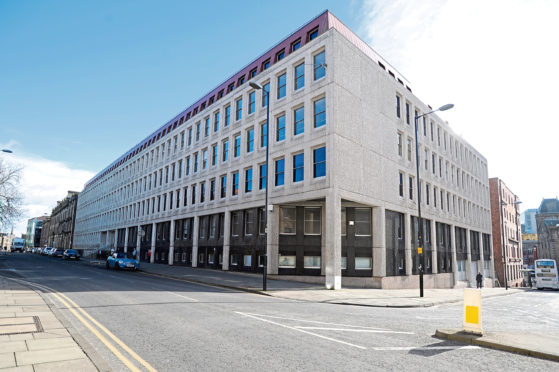 Staff working for BT in Dundee claim their lives are being put in "danger" amidst the coronavirus pandemic.
Several employees who have contacted the Evening Telegraph in recent days said that staff are "frightened" to attend their work.
Around 500 people work at BT's West Bell Street base, which deals with broadband services, television subscription and vital 999 calls.
---
---
And anonymous whistleblowers claim the firm is "widely ignoring government guidelines" including the self-distancing rule of 2m as workers continue to work "shoulder-to-shoulder".
One female staff member said: "It's so serious what is happening in BT in Dundee. It's been raised directly to managers.
"They are failing their staff and we are all so frightened.
Carseview patients discharged early to make way for coronavirus cases
"No hand gel. No ban on congregating outside the building for cigarette/ vapes.
No social distancing within the office, in most cases we are being sat less than 1m away."
A spokesman for BT said the firm was doing "everything" to "protect our people" during this time.
POLL: Do you agree with government 'lockdown' imposed due to coronavirus pandemic?
But staff disagreed, with one adding: "There is also no reason why most of the staff can't work from home, they say it's due to data protection however managers all have access to work from home.
"We have been labelled key workers and in regards to some of the services, like the 999 calls, I understand the reason some staff would require to be here in a safe environment.
"In other parts of the building training rooms continue to be packed to capacity."
Another worker claimed it has been "business as usual" in recent days.
He added: "They've released new offers and promotions on other services which has seen sales targets increase for staff – its being treated like any other day in here."
Send us your 'selfie-isolating' pictures to bring some cheer to Tele readers!
A BT spokesperson said "At this critical time, our people play a vital role in keeping our customers connected.
"We're asking our amazing colleagues to come in to our contact centres if they're healthy and able to do so. If they aren't healthy, or are having to isolate, we're paying them in full.
"We're doing everything we can to protect our people at all our sites.
Tayside Contracts accused of gross negligence due to staff's coronavirus concerns
We have significantly increased cleaning services in our buildings while also asking our colleagues to remain vigilant and to protect themselves by strictly following personal hygiene measures.
"We're implementing social distancing within our call centres and when needed we've asked our people to stagger shift start times in order to achieve this.
---
---
"We're reviewing and changing our policies to reflect individual circumstances and any changes in government advice.
"Our number one priority across all contact centres is helping our most vulnerable customers stay connected.
"We'd like to thank those colleagues for all their hard work in helping to keep our customers in touch with their friends and loved ones."
Meanwhile, the Evening Telegraph was also contacted by worried family members of employees at Tesco's Call Centre at the Kingsway.
The woman, who has health issues, and did not want to be named claimed non-key workers were still having to attend their work at the beginning of the week.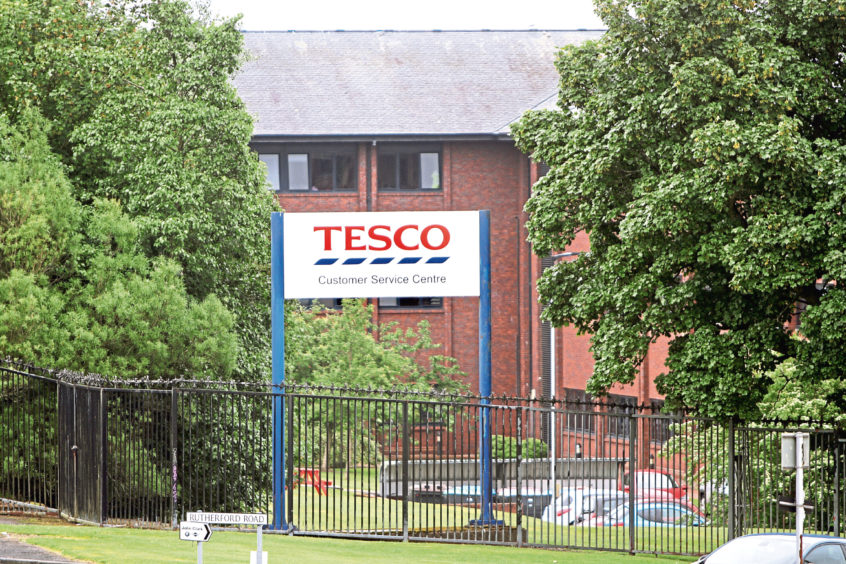 The Tele understands that employees in the customer service department will be working from home from Wednesday.
A spokesman for Tesco said: "The safety of our customers and colleagues is our number one priority. Our Customer Engagement Centre remains open for essential work that cannot be completed elsewhere.
"Wherever possible, colleagues are working from home and some will also help out in stores too."
From the Editor: The Tele is on your side — that's why we're offering our ePaper FREE for three months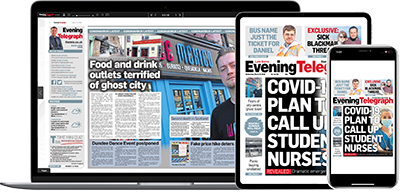 Help support quality local journalism … become a digital subscriber to the Evening Telegraph
Subscribe