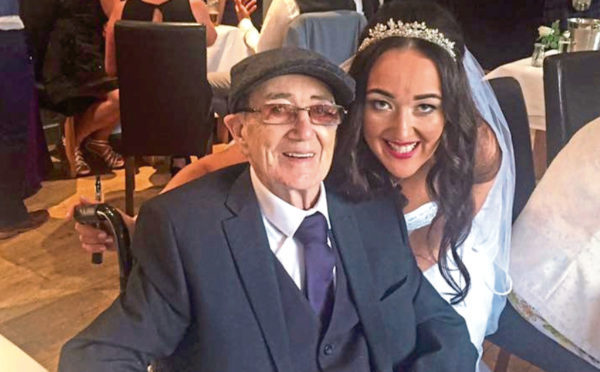 Honeymoon heartache has hit a Dundee bride who was hoping to celebrate her wedding with a special holiday a year on.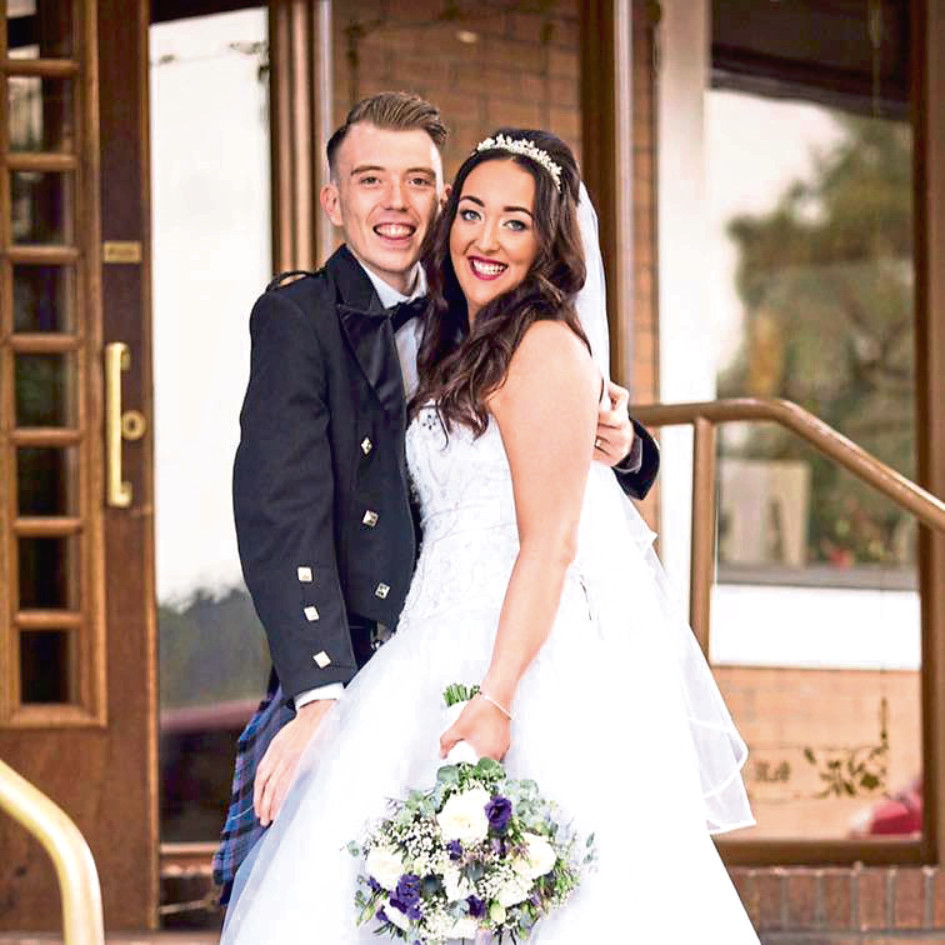 Jenna and Nik Galazzi got married on September 22 last year.
The couple were forced to bring their wedding forward so Jenna, 27, could honour her dying dad's final three wishes.
When John Farrell, 77, from Birkhill, was diagnosed with terminal cancer he had three aims – to walk his daughter down the aisle, dance with her at her wedding and die at home.
Jenna and Nik pulled out all the stops and John was able to give her away two weeks before he died with his family by his side at a relative's home in Kirkton.
At the time the couple, from Inchture, weren't able to fit in a honeymoon.
They had hoped to travel to Amsterdam at the weekend to celebrate their honeymoon.
However, fate stepped in and, despite all their planning, bad weather got in the way.
Jenna said: "We had everything booked and were really looking forward to a break away together.
"This was to have been our honeymoon because we didn't manage one at the time with everything else that was going on.
"It was also to have been our first ever break away together on our own without our two sons Rio, 6, and Chase, 1.
"Everything was looking great and we were all set to fly out to Amsterdam on Friday morning. Then it all came crashing down when we got a message telling us our flights had been cancelled due to bad weather.
"We couldn't believe it. We were gutted. Nothing seems to be going our way."
Jenna said she had a look at other flights but they were going to be too expensive.
She added: "This was also the only time we had off work so it's not possible for us to reschedule.
"We were only going to be going away for two nights, but with an early flight so we would have as long as possible away.
"We were really looking forward to our trip.
"I'm still getting over the loss of my dad and it's such a shame this has happened."
Jenna and Nik had been together for eight years before their wedding.
At the time she said: "We always planned to get married but my dad's illness forced our hand."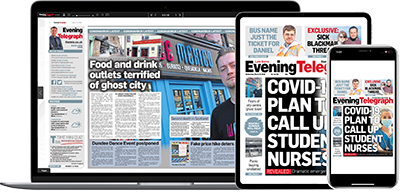 Help support quality local journalism … become a digital subscriber to the Evening Telegraph
Subscribe