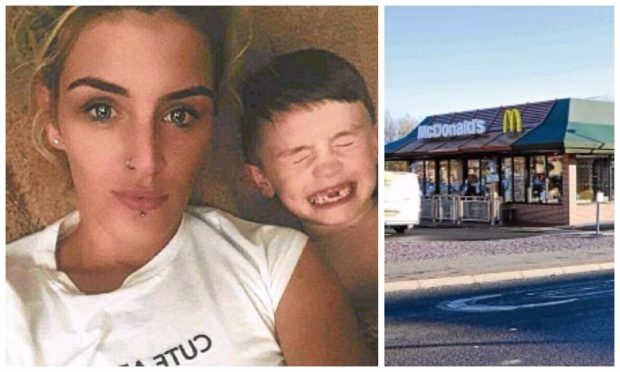 An eight-year-old boy was hit by a falling door while visiting a McDonald's restaurant in Dundee.
Robert Henderson, a pupil at St Mary's Primary School in Lochee, visited the fast food chain's Camperdown outlet with his gran earlier in the week.
Just before heading home, Robert went to the toilet, where a cubicle door fell and hit his back.
Robert's mum, Claire Smart, 27, told the Tele: "Robert went to McDonald's with his gran like he does every week after his swimming lesson.
"He went to the toilet before he left. He told me he was bursting, so ran in and only slightly closed the door behind him.
"He was standing doing the toilet when the door came off its hinges and fell against his back.
"He came out the toilets crying and limping. When his gran saw how upset he was, she ran into the toilet and saw the door lying on the floor.
"She then took him to A&E, as he was in so much pain.
"Luckily, there were no broken bones and he was given pain relief.
"Robert has been very upset ever since. He is really shaken up about it, but it could have been so much worse.
"That night when he came home, he was in such a state he threw up."
Claire said her son woke up several times during the night saying he'd had nightmares about the door.
She said: "If it had been a younger child, the door could have hit them on the head. You just don't expect it to happen.
"There were no signs up saying the door was faulty.
"Staff have to check the toilets regularly, so surely they would have noticed that the door was loose.
"I have written a letter of complaint to McDonald's head office and am waiting for a response."
Although Robert was not seriously injured, Claire said her son is still sore following the incident.
A spokeswoman for McDonald's said: "We are aware of an incident which took place in our Camperdown restaurant involving a toilet cubicle door.
"We spoke with the family at the time to offer our apologies and also attempted to follow up afterwards."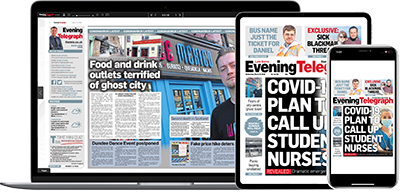 Help support quality local journalism … become a digital subscriber to the Evening Telegraph
Subscribe