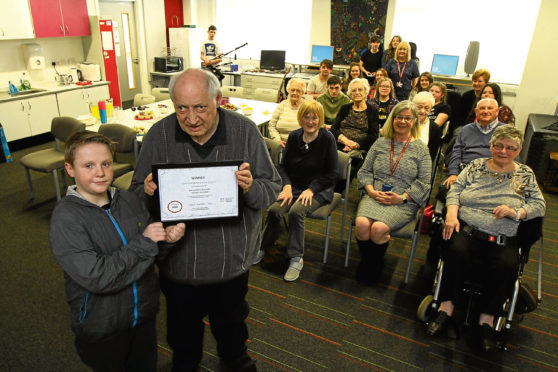 A voluntary project that brings together pupils from a Dundee secondary school and residents of a sheltered housing complex has scooped a national award.
Harris Academy's Blethering Buddies scheme scooped the new intergenerational project trophy at the Generations Working Together awards.
Topping the shortlist of projects running for less than 12 months the Harris pupils have been dropping into the Corso Street Sheltered Housing Service to share stories, experiences, and fundraising activities.
The S3 and S4 pupils are part of the Prince's Trust programme.