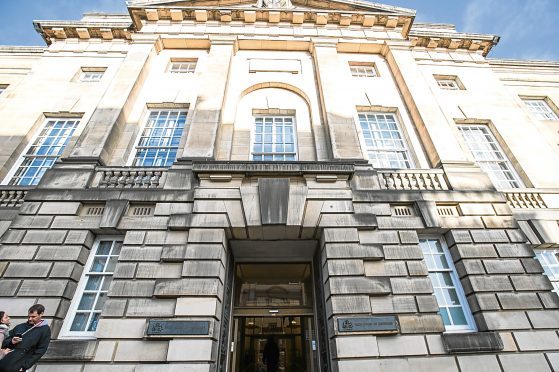 A man was sprayed twice in the face with incapacitant spray and struck with a baton as he lunged at police with a bottle, a court has heard.
James Gorrie, 42, denies five charges at the High Court in Edinburgh, including assaulting taxi driver James McArtney during a journey through Dundee, and trying to rob Paula Lyttle, a worker at Ladbrokes in Strathmartine Road, on August 29 last year.
He also denies resisting arrest by five police officers and possessing cocaine.
The court heard two lots of police officers raced to Strathmartine Road, after the alleged assault and robbery bid.
PC Ryan Williams, 41, along with colleagues Philip Paton and Alastair Ogilvie, were first on the scene.
PC Williams said Gorrie was standing, gripping the bottle, in a "fighting stance" and was gritting his teeth.
He told the court: "He was given clear, concise instructions to drop the bottle on numerous occasions but refused to do so."
Other officers arrived and they surrounded Gorrie, who was said to have "lunged" towards one of them with the bottle.
PC Williams told the court PC Ogilvie then used his PAVA spray on Gorrie.
When asked what Gorrie's response was, PC Williams said: "Not much. He touched his eye and said, 'that didn't bother me', or words to that effect.
"He had glazed eyes and he wasn't listening. I told him to put the bottle down or I would use my PAVA spray. I shouted 'spray' and deployed my spray."
The officer said it hit Gorrie "right in his eyes" and "stopped him right in his tracks".
The court heard Gorrie was then struck with a baton, knocking the bottle from his hand, and hit on the thigh, which put him to the ground.
However, Gorrie continued to struggle with the five officers, the court heard, and he was further restrained.
DC Sean McCabe, who was still a police constable at the time, was the arresting officer.
He and PC Moir took Gorrie to West Bell Street police station, the court was told. The officer said a cellophane package, allegedly containing cocaine, was found on him.
DC McCabe was the final Crown witness, and no defence case was led by Gorrie's counsel, Stephen Hughes.
The jury was expected to retire today to consider its verdict.
See today's Evening Telegraph Late Extra for the latest on the trial.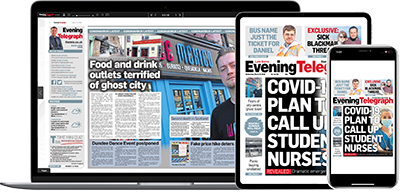 Help support quality local journalism … become a digital subscriber to the Evening Telegraph
Subscribe