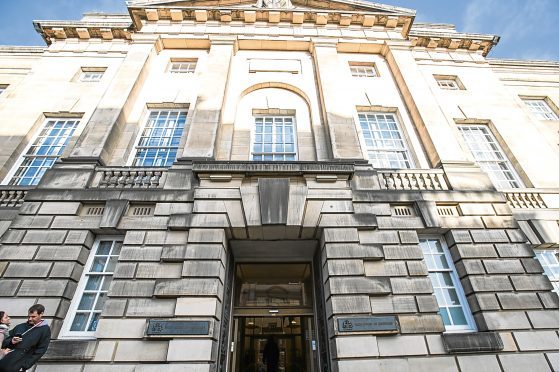 A man threatened a taxi driver with a Buckfast bottle and told him: "I'm going to kill you", a court has heard.
James Gorrie, 42, denies five charges at the High Court in Edinburgh including assaulting taxi driver James McArtney during a journey through Dundee and trying to rob a worker at Ladbrokes in Strathmartine Road on August 29 last year, along with resisting arrest and possessing cocaine.
Mr McArtney, 47, gave evidence about what allegedly transpired during a short taxi journey on the date in question.
He said he had received a call for a booking at an address in Lauderdale Avenue, to take a man to Douglas.
Mr McArtney said that shortly after the accused sat in the front passenger seat, he became aware that he had a bottle of Buckfast tonic wine in each hand.
He told the court Gorrie was "aggressive" in the way he spoke to him. He said: "He got in my car and I asked where we were going and he told me, 'it's up to you'.
"It didn't make any sense to me.
"I repeated the question and he said the same again, that it was up to me.
"Then he said, 'just drive', so I started to drive towards Douglas."
Mr McArtney said the journey lasted about a minute until a hand came towards him and struck his face. He said he asked Gorrie to behave.
Advocate depute Gordon Lamont asked him if that provoked a reaction from the accused, to which he replied: "Yes. He swung one of the bottles towards my face but didn't connect."
He told the court he felt "shocked" and "frightened" by the accused's actions.
Mr McArtney continued: "Then he told me, 'I'm going to kill you'.
"I took a bit of a panic attack. I believed him, that I was going to die."
Mr McArtney said Gorrie told him to drive along Strathmartine Road.
The court heard Mr McArtney then carried out an emergency stop, got out the car, and alerted staff at The Downfield pub, who called 999.
He returned to the taxi to retrieve his keys and switch off the engine before police arrived, jurors were told.
Mr McArtney said that by that time, Gorrie had made his way to the entrance of the Ladbrokes bookies across the road with one bottle still in his hand.
He said Gorrie was waving the bottle in the air, "as if he was going to throw it at me". The trial continues.
See today's Evening Telegraph Late Extra for the latest on the trial at the High Court.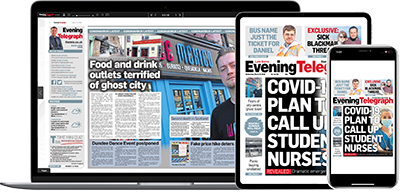 Help support quality local journalism … become a digital subscriber to the Evening Telegraph
For as little as £5.99 a month you can access all of our content, including Premium articles.
Subscribe