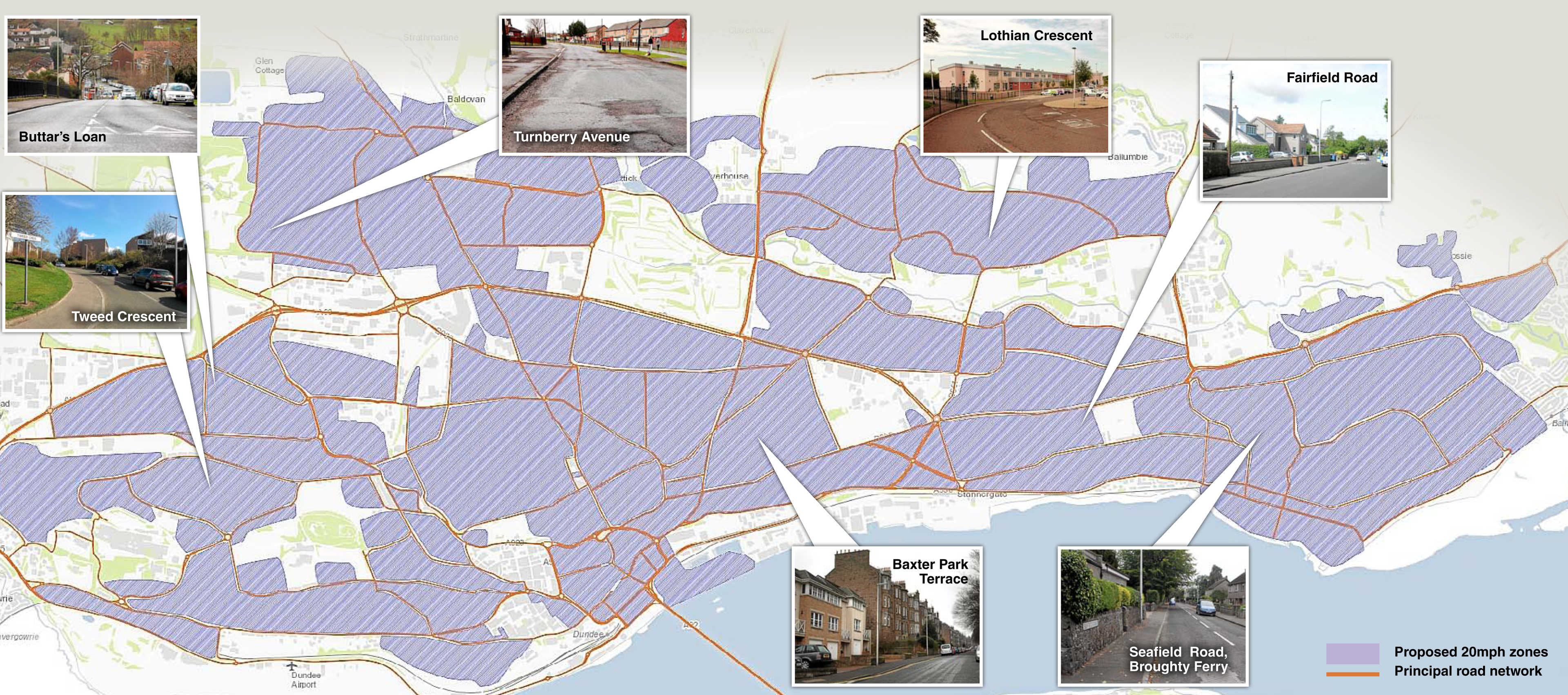 DUNDEE could become a '20mph city' if proposals from the council come to fruition, we can reveal today.
A map created by the local authority shows how most built-up parts of the city — barring main routes — could see their limits cut permanently.
Areas marked in purple on this map would all become 20mph zones, and among them are roads around schools, shopping centres and parks and playgrounds.
Exempt from the plans are roads like the Kingsway, Perth Road, Lochee Road, Queen Street in Broughty Ferry and the A92 Tay Road Bridge.
However, many other main thoroughfares could see their limits slashed from 30mph to 20mph.
In Menzieshill the likes of Tweed Crescent, Forth Crescent and Earn Crescent are part of the proposals.
Turnberry Avenue in Ardler is also included, along with streets throughout Charleston such as in the Dunholm, Craigowan and Buttar's Road and Buttar's Loan areas.
Whitfield's Lothian Crescent, Baxter Park Terrace in Stobswell, Fairfield Road in West Ferry and Seafield Road in Broughty Ferry could also see their limits reduced.
A public consultation into the proposals has already been launched.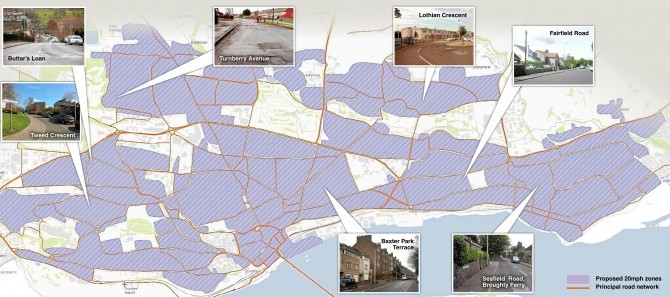 Residents from across the city have been encouraged to have their say on what streets they feel should be included.
Strathmartine member John Alexander said many of his constituents had already got involved in the process — and insists that many back the move.
He added: "Some speeding hotspots are in my ward and residents would welcome a reduction in the speed limit to 20mph.
"Local people are more aware of these areas than anyone else and I would urge them to get involved with their thoughts in the consultation process."
The map was released as part of the consultation and a council spokesman said he hoped locals would have their say.
He added: "This consultation exercise relates to 20mph limits that will be signed only — there will be no other physical measures to reduce vehicle speeds associated with any imposed 20mph limit."
In February the council announced that new 20mph speed restrictions had already come into effect on a number of Dundee streets. Those reduced limits were applied in Mill o' Mains, Harestane Road and the new Western Gateway housing development.
The change on Harestane Road was designed to benefit pupils attending the new Sidlaw Primary School and Baldragon Academy, when it opens.
Many local residents welcomed the move claiming that it was needed to protect pedestrians.
The 20mph zone at Mill o' Mains was approved at a meeting of Dundee City Council's city development committee last October.
It was recommended by the council's head city development Mike Galloway and the head of transportation Neil Gellatly.
Last December, it emerged Dundee had one of the highest rates of pedestrians becoming casualties on the city's roads.
Figures showed that 69.5 people per 100,000 of the population were killed or seriously injured between 2010 and 2014, above the UK average of 45.6.
A public consultation into the council's 20mph plans will continue until the end of June.
A document detailing the proposals stated: "The council recognises that 20mph limits have definitive road safety benefits and these can provide a basis where people feel safer to use more sustainable modes of transport such as walking and cycling.
"The objective of introducing the 20mph limit is to improve the local environment in residential areas for all road users, including car drivers, by reducing the number and severity of collisions and casualties on the city's roads, making the city a safer and better place to live in."
The document added: "We hope that by making the streets safer and more pleasant to use this will encourage more cycling and walking, especially for local trips.
"This will not only bring road safety benefits, but will also help to improve overall health and wellbeing, reduce congestion and may improve air quality."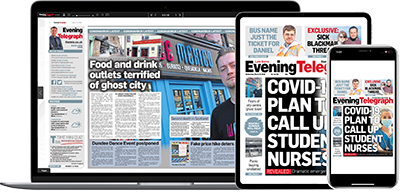 Help support quality local journalism … become a digital subscriber to the Evening Telegraph
Subscribe