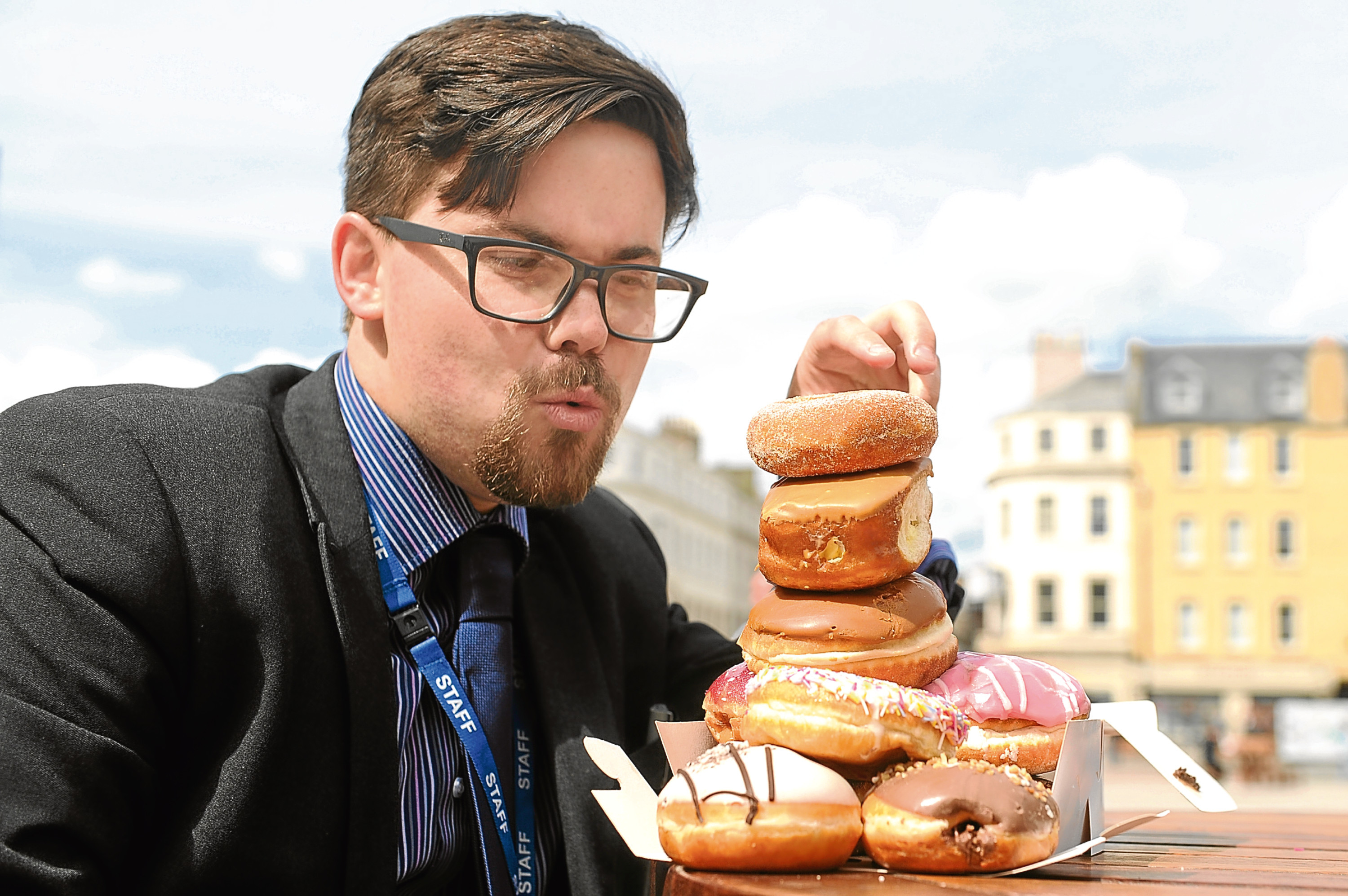 They're the tasty treats that have become a global snack phenomenon — and sparked worldwide brands such as Krispy Kreme.
But after the US giant was forced to shut up shop at Dundee's Overgate centre due to lack of demand for its products, the Tele set out in search of the best place for Dundonians to get their sugary fix.
The city is renowned for its phenomenal bakeries and is also home to a host of national pastry chains.
So it's no surprise that we found a whole host of dough-based goodies for sale across Dundee — and no wonder that even the world's biggest doughnut chains are finding the competition tough on Tayside.
Lynette Robertson, who has worked with city bakery Fisher and Donaldson for the last 24 years, said Dundonians are spoilt for choice.
She said: "We've never been worried by the competition. We've been here a long, long time.
"Even when Krispy Kreme was coming here, we weren't worried. With us it's all about the taste.
"We've figured out what people like. But there's nothing wrong with a bit of competition.
"Some people will like Greggs, or Bayne's, and some will like us. We've never been bothered by that — we just know what works for us."
Our search focused on some of the city's most prominent bakers along with a few high street chains.
Our first stop was Clark's Bakery on Crichton Street, where staff said their jumbo-sized chocolate doughnuts were a highlight of their range. We got our teeth into it and were not disappointed — the treat was pleasantly doughy, layered with a healthy smothering of chocolate.
Down the road, Bayne's Bakers offered up its signature iced doughnut, filled with raspberry jam and topped with pink fondant.
This is one best eaten slowly, or you'll find yourself lining the walls with squirts of raspberry goo.
The next destination was Fisher and Donaldson on Whitehall Street, where we were able to tuck into possibly the biggest fudge doughnut our reporter has ever seen.
The doughnut was soft, packed to the gills with cream custard and, of course, smeared with a generous helping of fudgey-icing.
The trademark treat is so critical that the recipe is a secret and is kept in two parts at five locations.
Elsewhere in the city centre, we picked up Goodfellow and Steven's last doughnut of the day's batch — a traditional sugar ring donut.
It might not have been as fancy as its chocolatey counterparts, but with a heavy dusting of sugar all over, it was just as sweet.
We also headed further afield to Nicoll's Rosebank Bakery to sample one of their best-selling chocolate ring doughnuts.
Although diminutive in size, the rich chocolate topping meant this was a treat to be savoured rather than scoffed.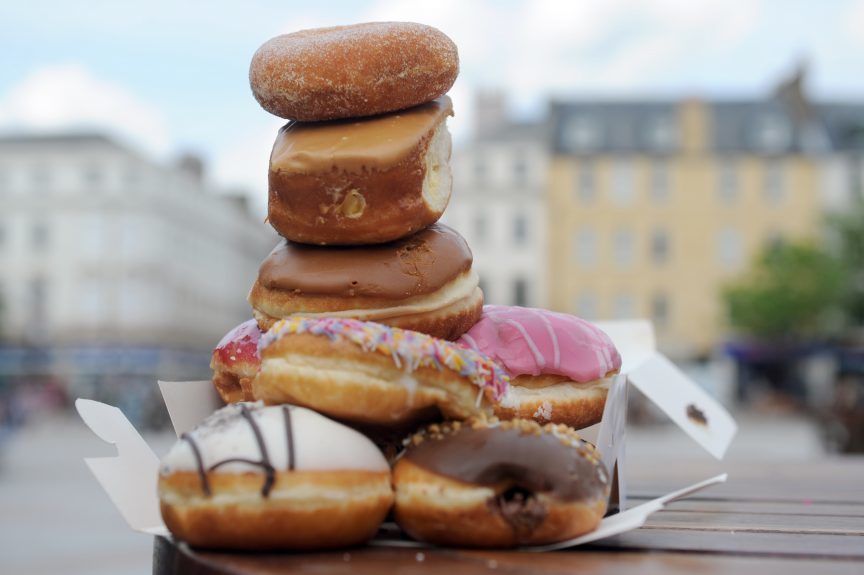 On the way back into the city centre, our reporter stopped by Rough and Fraser's for their top-selling iced ring donut, topped with a swirl of chocolate.
We found it was a little more savoury — for those with less of a sweet tooth.
Krispy Kreme might have left the Overgate but it continues to sell doughnuts through Tesco.
At as much as £2 a pop, or almost £5 for a pack of three, the American chain commands a steep price.
We went for the Hershey's Cookies and Cream, topped with white chocolate and filled with a flavoured fondant.
Perhaps we had been spoiled by the other treats on offer — but this just didn't stack up against the locals, and it was quite small.
It was better news at Greggs, whose sprinkle doughnut was a delightful mix of sugary crunch and bready softness.
So after our taste tests, who came out on top? It's close, but our reporter thought Fisher and Donaldson's "fudgie" edged it.
If there's one thing to be said for Dundee's bakers, it's that they have nothing to fear — they'll run rings around the competition.
Krispy Kreme axes its Overgate stall due to low customer numbers