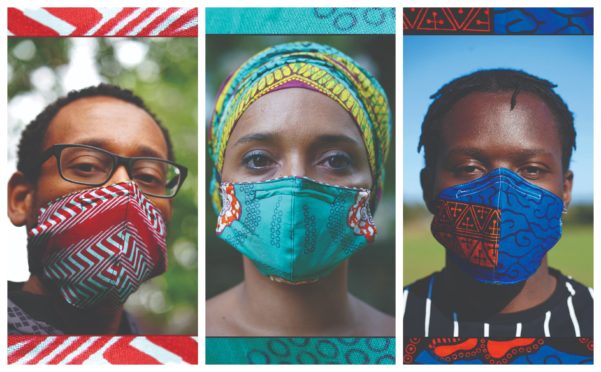 A Dundee artist's work has been put on display in Slessor Gardens as part of a nationwide Black Lives Matter mural trail.
The work by Sekai Machache, who attended Duncan of Jordanstone College of Art, includes 16 portraits of black people from Dundee and beyond wearing face masks to showcase the local BLM movement.
Sekai said: "When the Black Lives Matter protests were happening back in June Wezi Mhura, the curator of the mural trail project, got in touch with me and asked if I would like to be involved because I have lived in Dundee for 12 years.
"The trail is portraits of black people who live in Scotland, the majority from Dundee, to raise awareness of systemic anti-blackness and the Black Lives Matter movement.
"We want to show black people exist in Scotland and they are inspiring people, making art and have a lot to say about their experiences.
"This is another space for us to have a voice."
Sekai said she particularly wanted to highlight how black and other minority ethnic people in Scotland are more adversely affected by the coronavirus pandemic in her portraits.
Each person photographed in the mural trail is wearing a face mask made with colourful African fabrics.
Sekai continued: "I am relating this to the issue of wearing a face masks and considering other people's health.
"Although the Black Lives Matter movement stemmed from police brutality, it is also highlighting the vulnerabilities black people face in aspects like healthcare and education.
"Reports say black people and minority ethnic people are more vulnerable to Covid-19 so I am imploring people to wear masks.
"If we are more vulnerable to this, people need to be aware of that.
"Saying 'all lives matter' is quite a racist argument because as long as black people's lives don't matter, we can't say all lives matter."
The mural, which is being facilitated by the waterfront public art project Sharing Not Hoarding, will run in Slessor Gardens throughout Black History Month in October as well.
Curator Wezi Mhura added: "We hope this mural trail will help to start the conversations that need to be happening now.
"It's been amazing to connect in with so many talented artists (with roots in so many different places) who have been so enthusiastic about getting behind this project."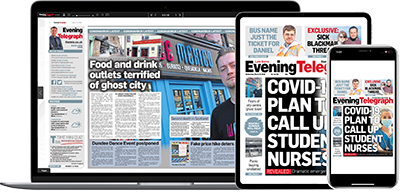 Help support quality local journalism … become a digital subscriber to the Evening Telegraph
Subscribe