They may have turned 65 yesterday, but the class of 2B don't look a day over 10.
On February 13 1954 the world was first introduced to the Bash Street Kids.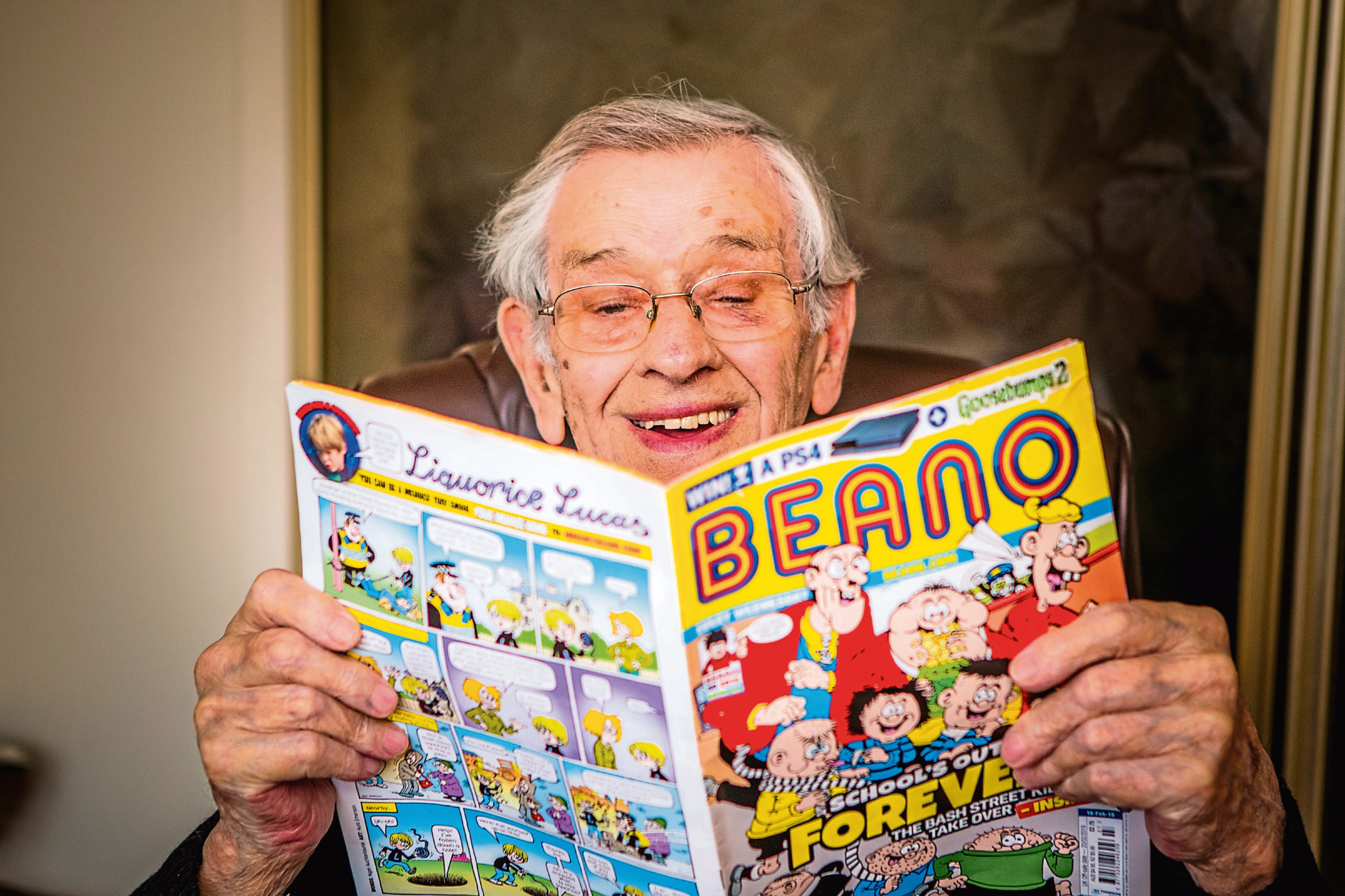 Beano staff didn't need to look far for inspiration for their new comic strip with then editor George Moonie encouraging them to look out their windows on to the High School of Dundee playground across from DC Thomson's Meadowside building.
Originally called When the Bell Rings, the strip lasted for two years before writers decided to focus on the pupils of class 2B and, in 1956, the name was changed to Bash Street Kids.
David Sutherland is one of the best-known and longest-serving artists to have worked with the Beano. He drew his first Bash Street Kids strip in 1962.
Although David technically "retired" in 1998, he continues to draw the nation's favourite cheeky children every week.
"I entered a Sunday Post competition in 1956 after finishing national service," he said.
"I had to complete some drawings from a script and I won. From then that was me off and running.
"I worked with DC Thomson for about a year and a half in Glasgow before they decided to bring me to Dundee and I have been here ever since.
"I absolutely love doing the comics and I enjoy the work.
"As soon as you get the script through the challenge is on. Fortunately I have a good writer.
"Every time there is a new writer you have to completely start from fresh trying to interpret how they want the strip to look. Sometimes jokes aren't obvious so you have to put in old trusty jokes to make them laugh.
"My favourite Bash Street Kid to draw is Plug. His face allows me to do anything with it and I love it.
"I am really pleased that I can still draw and more importantly that they still want me to draw.
"I feel really special that I am still part of it all after 57 years."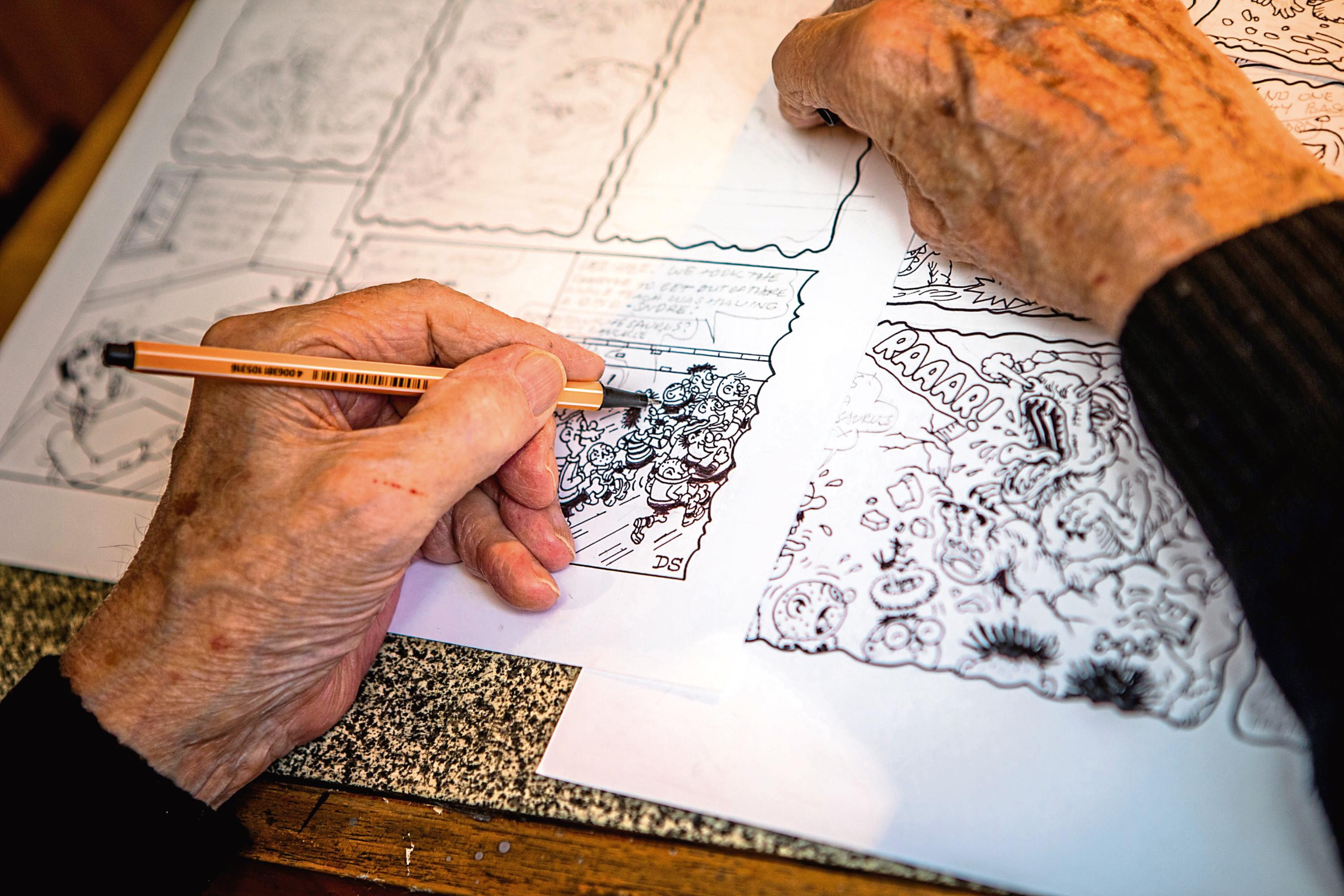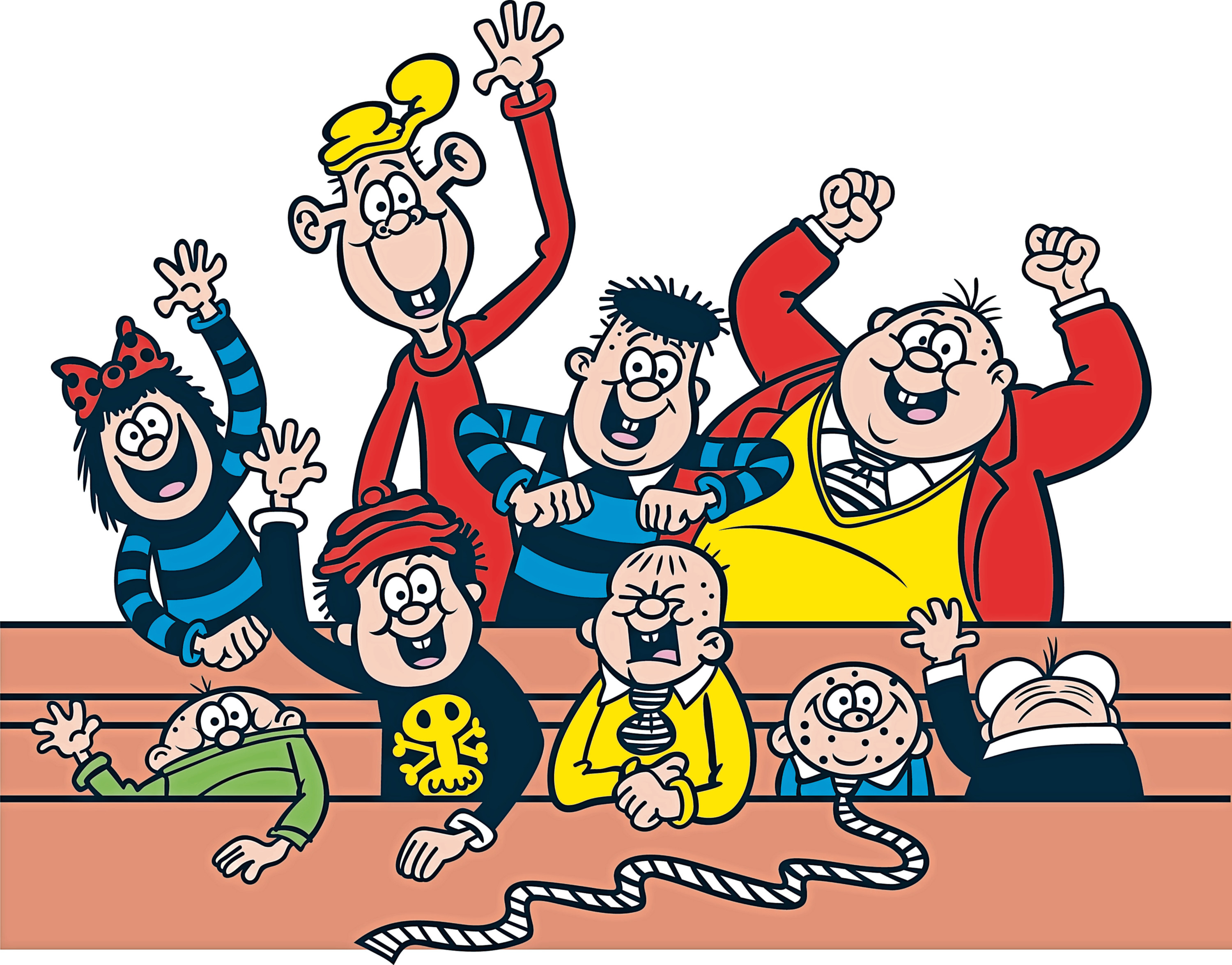 Claire Bartlett, content editor for the Beano, says she can't believe she now works for the comic she used to read as a child.
"The Bash Street Kids are an institution, as much as Dennis or Minnie the Minx," she said.
"I never imagined in my wildest dreams that I would be working not only with them, but with the artist who was drawing them at the time I was reading their adventures.
"I often have to remind myself how lucky we all are to be charged with looking after these amazing characters and steering them through the next 65 years. I think the enduring appeal of Beano is we all wished we could be naughty and cheeky and ignore the rules – but were usually too frightened of getting into trouble.
"To have David still draw for us every week is amazing.
"He is such a modest man. He probably doesn't realise the generations of readers he's made belly laugh every week for the last 57 years, due to his wonderful ability to draw the characters with such affection.
"He also probably doesn't realise the number of fellow artists and illustrators he has influenced to pick up a pen or brush over the decades.
"I think my favourite strip would have to be the very first time I was allowed to write a Bash Street Kids story. To see your words and thoughts come to life in ink by the legendary David Sutherland was such a thrill.
"We'll celebrate with cake, but unlike the Bash Street Kids we'll be eating it and not using it for a food fight with the rest of the office."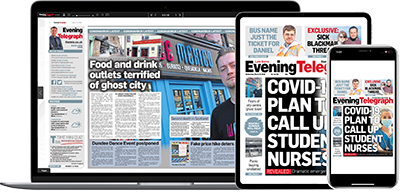 Help support quality local journalism … become a digital subscriber to the Evening Telegraph
For as little as £5.99 a month you can access all of our content, including Premium articles.
Subscribe