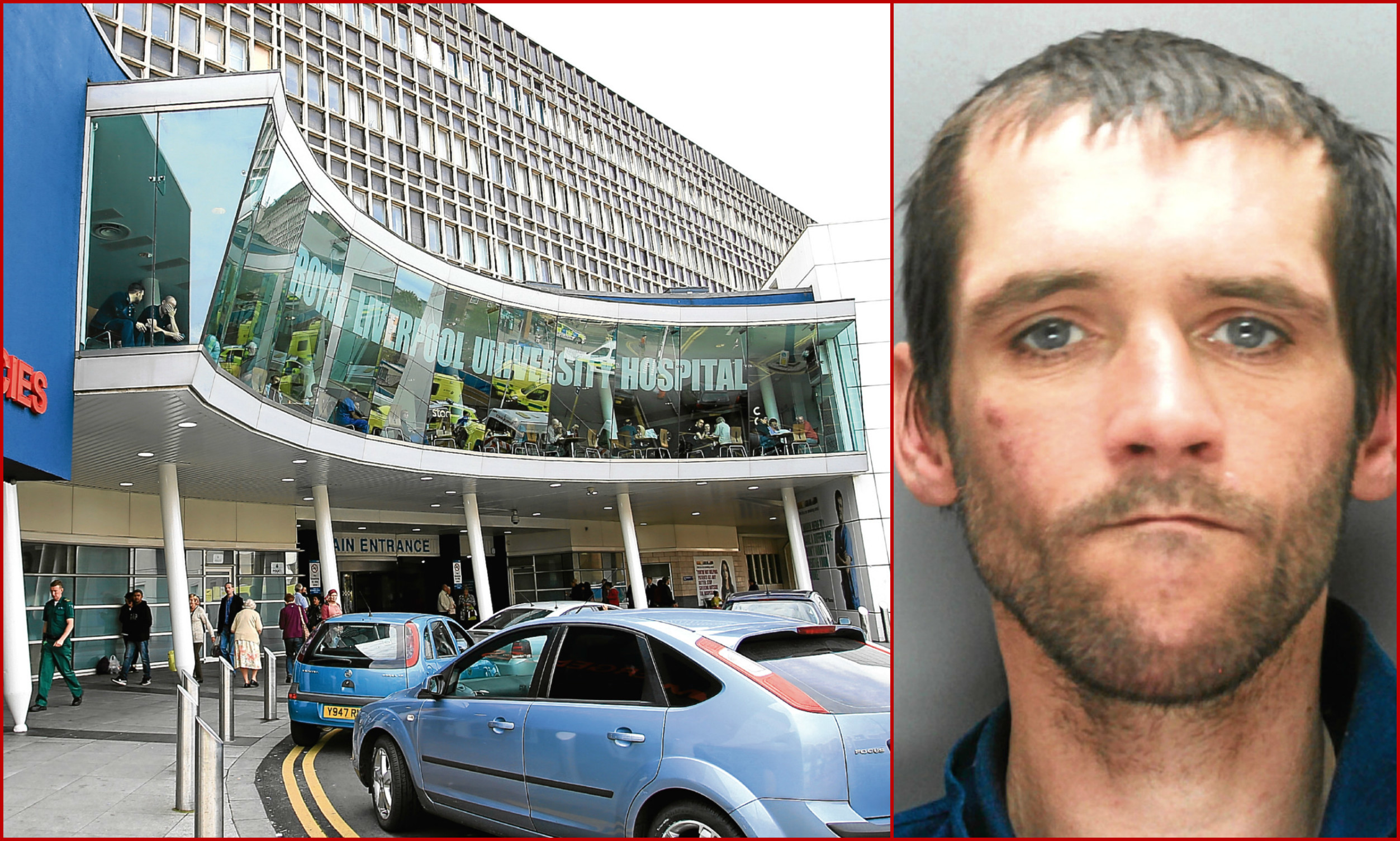 This is the face of a Dundee man who has been addicted to hard drugs since he was just 12 years old.
Shaun Dunn has found himself spiralling into a life of crime since he started using illicit substances when he was still of primary school age.
And the former Lochee resident is now behind bars — after being sentenced for the latest in a line of 65 offences he's committed.
The shocking details of the 32-year-old's life emerged as he appeared in a court in Liverpool, after threatening staff at a local hospital with a used hypodermic needle.
Dunn formerly lived at Elders Court but found himself down south after splitting up with his long-term partner, Liverpool Crown Court heard.
As he was sentenced to 10 months in prison, his defence solicitor Charlotte Pringle said: "He is a Class A drug user and the needles were for his own use.
"He has had the addiction since he was 12.
"When he went to the hospital, he felt no one helped him and when he returned he was again told no help could be provided and that was the reason he lost control.
"He appreciates it was an extremely unpleasant incident for all concerned."
She said Dunn, who has no fixed address, was likely to return north on his release from jail.
Dunn pleaded guilty to having an article with a blade or point and using it to threaten a security guard.
Judge Elizabeth Nicholls told him the incident would have been "horrifying" for the staff involved.
Paul Blasbery, prosecuting, told the court that Dunn attended Royal Liverpool University Hospital on May 22 because of mental health issues but was deemed to be fit. He said: "He returned in the early hours of the next day and when he was discharged he refused to leave and became aggressive towards staff and as a result security staff were called to the scene.
"He was asked to leave but he repeatedly told them to '**** off' and produced a needle from his pocket and threatened Andrew Handley, '**** off or I'll stab you in the face'.
"Security staff backed out of the room but Dunn continued to shout and threaten them saying, 'you come in here I'll ******* kill you, I'll ******* stab you'.
"Security staff attempted to calm him down from the doorway.
"He eventually put it back in his pocket and he was detained.
"The police arrived and five other used needles were found on him."
Dunn made no comment when interviewed before being charged over the matter.
Judge Nicholls sentenced Dunn to a total of 10 months behind bars over the incident.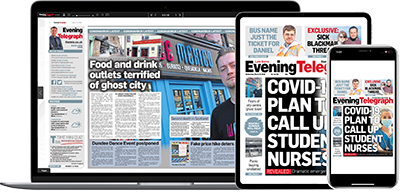 Help support quality local journalism … become a digital subscriber to the Evening Telegraph
For as little as £5.99 a month you can access all of our content, including Premium articles.
Subscribe