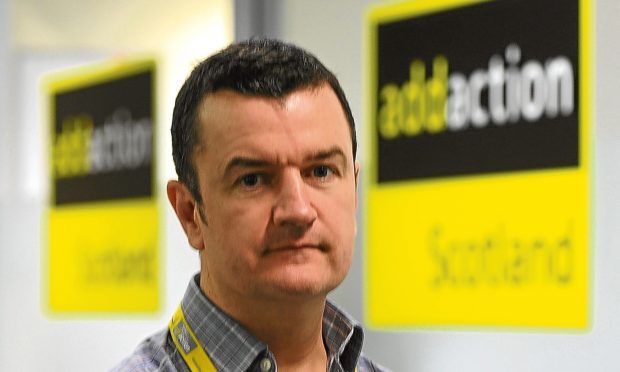 A Dundee drugs charity boss has welcomed moves to set up a new commission in the city to tackle substance abuse.
Dave Barrie, service manager with Addaction, said anything which could improve things for drug addicts was a good thing.
However, he admitted there was a "harsh reality" facing users in Dundee, in particular those affected by overdoses.
The Dundee Health and Social Care Partnership (HSPC) has suggested that the new Drugs Commission adopts a similar approach to the recent Fairness Commission, set up to tackle poverty in the city.
Details will be discussed at a meeting of the Health and Social Care Partnership today (Tuesday).
The move comes following another year blighted by drugs overdoses, with 38 in the city last year, the highest rate of any council area in Scotland, and almost twice the national average for deaths.
Mr Barrie said: "I think one thing this commission has pledged to do, and it definitely needs to do, is speak to the users and their families.
"They are the ones affected the most by any commission set up, and they are the people who need to be listened to as often they will highlight things that would otherwise be overlooked.
"There have been consultations done before with user groups and services. With a commission, what you find is those efforts are more concentrated and focused. Through that, hopefully you get clearer answers to inform service decisions.
"The reality around the country is there's a finite amount of money, so how you spend that will always be scrutinised. But anything that helps service users is a good thing."
Mr Barrie said in particular more local access to addiction services would help, rather than services being concentrated in the city centre.
He added: "Dundee's greatest problem at the moment is overdose levels. The rate of people overdosing is the highest in Scotland, and there needs to be an urgent focus on that.
"Addaction is a glass half-full organisation and we are always optimistic things will improve. And there are a lot of really talented and committed people in Dundee working to make things better.
"But, working with families affected by addiction and overdose, the reality is ultimately really harsh."