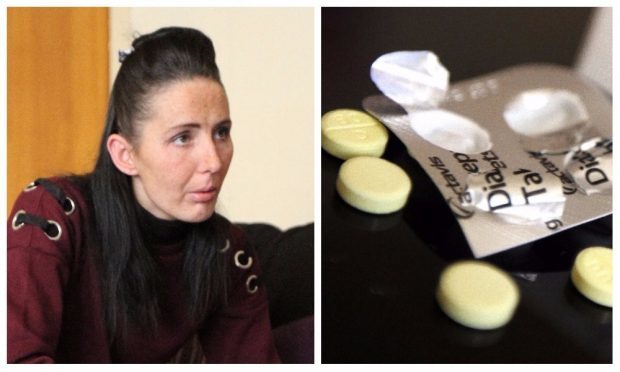 Taking up to 30 street Valium tablets a day isn't unusual for Dundee woman Leanne Gunning.
It's a habit she can spend £20 a day on and one that she says she isn't ready to give up.
But while all it costs her is a slice of her income, she reckons it's already cost many of her friends their lives.
Leanne's confession came after it was revealed that 31 people have died from drugs in Dundee since April — and etizolam, more commonly known as street Valium — which was a so-called legal high up until 18 months ago — has had a part to play in 17 of them.
The 32-year-old believes that the vast majority of people she knows who have died from drug use this year were using etizolam.
She also believes that the reported figure of 17 people having etizolam in their system at the time of their death is probably lower than the actual number.
Leanne, from the Coldside area, said that the drug, was widespread on the streets of Dundee.
She said: "It's very easily accessible. I'm aware of several dealers in Dundee who will supply it. In fact, in Clepington Road alone there are probably about 15 or 16 drug dealers and street Valium is readily available from many of them."
Leanne, who is on a methadone programme, admitted that she takes etizolam daily.
She said: "Today, I have taken about 30, combined with the prescription Valium I'm also on.
"When I wake up in the morning my heart is going 19 to the dozen and my first thought is, 'Where can I get my next fix of it?' I panic that I won't get any.
"Sometimes, if I have money, I buy around 100 — that costs me about £35.
"Sometimes I can afford to go out and buy enough for only one day, but there's never a day when I don't take it.
"Only when I get my fix does my heart rate begin to slow down and I start to feel better but I am aware of the dangers of taking the drug."
Leanne said that street Valium was popular with addicts because, she claims, it doesn't show up in blood tests.
"If you're on a methadone programme you get tested to see what you've been using," she said.
"Street Valium doesn't show up and it also blocks the detection of other drugs in your system. As long as street Valium is so readily accessible, Dundee's drugs problems will never be resolved.
"I know about 26 people who have died this year because they have taken drugs and I'm sure that every single one of them was taking etizolam as well as other drugs.
"It's dangerous and makes you do things you wouldn't otherwise do. However, if I wasn't taking it I reckon I would be on smack by now."
Leanne's friend, Stacy Martin, 34, of Clepington Road, revealed that she had previously taken etizolam for a period of nearly seven years.
She said: "However, I'm now on a methadone programme and haven't taken anything, including street Valium, for more than a year. It's been really hard to get clean, but I'm doing well and I'm determined to stay off the drugs.
"On one occasion when I was taking etizolam, I was curled up on the sofa for four hours not moving at all — it was awful."
Stacy said that when she was coming off etizolam she had a terrible time.
"It was horrific, I was very unwell but I knew I had to stop," she said. "It was completely ruining my life."
Tele drugs investigation: 'Cheap street Valium' pills linked to 17 Dundee deaths in just 6 months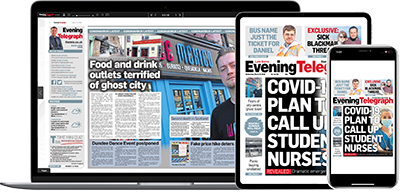 Help support quality local journalism … become a digital subscriber to the Evening Telegraph
Subscribe