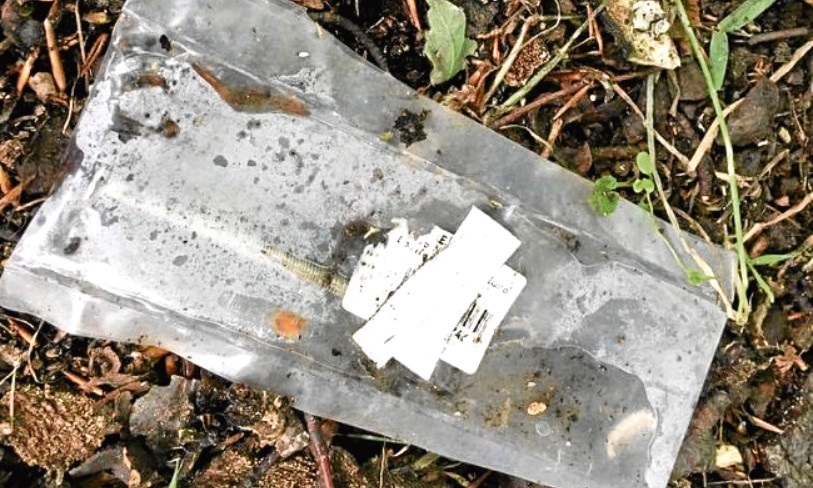 A syringe and other drug paraphernalia were discovered beside the nature trail running from Dalmahoy Drive in Ardler to Templeton Woods.
The needle was discovered alongside several candles and other items, including a spoon, which may have been used to prepare heroin for injection.
They were discovered by a walker who contacted Dundee City Council, which sent community wardens to remove the items from the trail.
The man who found them, and who has asked not to be named, said: "The needle was on a walker's path and there were kids nearby so I had to phone it in.
"The syringe was still in a wrapper but there were candles and a spoon nearby, so it was definitely a drug user's."
The beauty spot is just yards from an area of Ardler where two years ago Scottish Water contractors pulled hundreds of used syringes from drains.
A spokesman for the council said: "Dundee Community Safety Partnership has a drugs-related litter group to deal with the problem of used needles and other drugs waste inappropriately disposed of in the city.
"It works to reduce the amount of needle litter by identifying problem areas through reports received about discarded needles.
"These areas are then targeted to raise awareness and identify the people responsible so they can be educated on the best way to dispose of their used needles safely.
"No one should attempt to lift a discarded needle themselves.
"A single point of contact phone number can be used 24 hours a day for a rapid response to remove the potential danger. It is 01382 433063."
Hundreds of hypodermic needles are discarded on Dundee streets each year, despite the public health risk they pose.
Anyone who injures themselves on a needle will have to wait weeks to discover if they have contracted a blood-borne disease, such as hepatitis or even HIV.
Last year, council workers in Dundee collected more than 800 needles from the streets, with 365 of those being found in the city centre.
One was even found wedged under an Oor Wullie statue in the Hilltown during the popular Oor Wullie Bucket Trail.
More than 600 needles have been collected so far in 2017.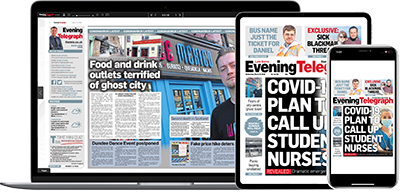 Help support quality local journalism … become a digital subscriber to the Evening Telegraph
For as little as £5.99 a month you can access all of our content, including Premium articles.
Subscribe