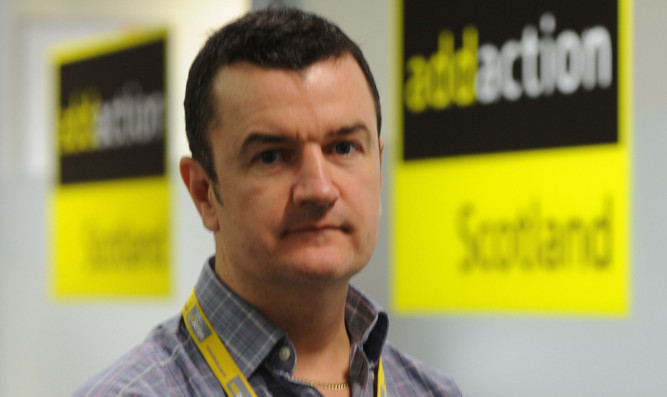 More drug users over the age of 35 die in Dundee than in any other part of Scotland.
The Scottish Drugs Forum has warned drug treatment services must be recalibrated because of the growing proportion of older drug users — but the situation in Dundee is already nearing crisis point, with a death rate for older users twice the national average.
According to National Records Scotland, the death rate for addicts between the ages of 35 and 44 in Dundee is 0.79 per 1,000, more than twice the national average of 0.31 deaths per 1,000.
Dave Barrie, manager of Dundee drugs charity Addaction, said: "It's definitely a trend that we have been aware of."
He continued: "The reality is if you've been using substances for perhaps 20 or 30 years of your life there will always be quite significant long-term consequences.
"The bottom line is when you're 20 your body in general is much more resilient than when you're 40, so older users are much more susceptible to infection, overdose, mental health issues and depression."
Scottish Government public health minister Aileen Campbell said: "I welcome the publication of this report and the insights it provides and we will, working with others, consider the recommendations carefully.
"We are committed to ensuring older drug users get the person-centred care they need and this is a current priority for the Partnership for Action on Drugs in Scotland group."
The report also revealed that addicts accounted for 20,700 emergency hospital stays in 2012-13, at a cost of £88.8 million, with £50.8m attributed to users over the age of 35.