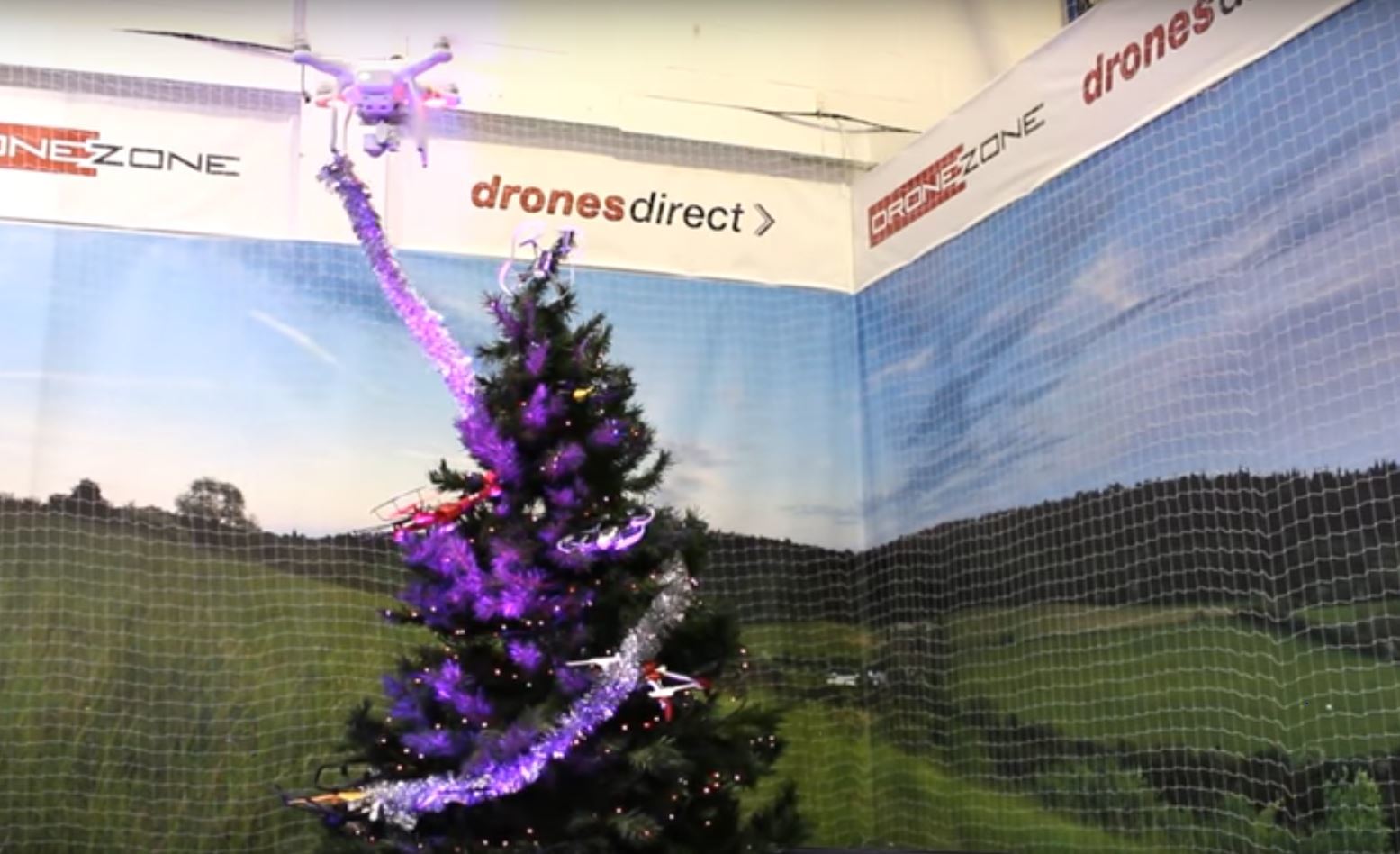 A company has released a perfect gadget for those unable or unwilling to decorate their own Christmas tree.
The Ultimate Christmas Drone boasts an attachment, situated on the landing gear, to assist with the fiddly assembly of tinsel, lights and baubles.
A spokesperson for DronesDirect.co.uk said: "You won't need to endure the stress of getting out your ladders, thanks to the drones more than adequate flying maximum control range of 2km.
"Little ones and grown-ups alike will enjoy loading up the drone and watching the action unfold with the ceremonial placing of the angel on top of the tree.
"Pilots can avoid the hubbub and sit back and relax as they take the controls and practice their precision, all from the comfort of an armchair.
"Don't fret if the snow doesn't fall this Christmas. This vamped-up version of DJI's popular Phantom 4 features a snow sprinkler.
"Designed to spread festive magic across the land, observe in awe as the discreet hovering drone scatters twinkling snowflakes on demand.
"Brits, young and old, won't be able to escape the festive feeling as they watch the silver foil flakes fall to the ground as the drone takes to the skies."
There's more. The Phantom 4 has "in-built collision avoidance technology, which will ensure longevity".
The company added: "Watch as the nifty little gadget navigates itself around the Christmas decorations, through doorways and away from anything that crosses its path.
"If love is in the air this holiday season, then let the Christmas drone play cupid. On hand to capture those mistletoe moments, the festive flying gadget comes complete with a spring of mistletoe and a 4K HD 'mistletoe cam'.
The ideal ice breaker and a fun feature that allows you to record festive memories from a new angle."
These are on sale for £1,199 each.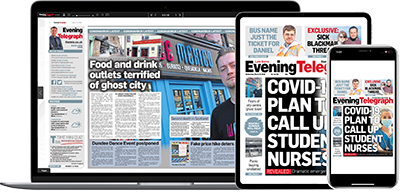 Help support quality local journalism … become a digital subscriber to the Evening Telegraph
For as little as £5.99 a month you can access all of our content, including Premium articles.
Subscribe